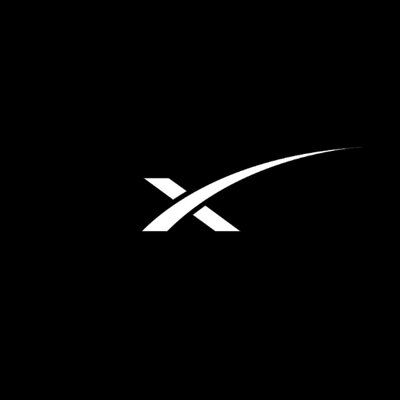 SpaceX
Systems Engineer - Compliance (Starlink Network)
SpaceX was founded under the belief that a future where humanity is out exploring the stars is fundamentally more exciting than one where we are not. Today SpaceX is actively developing the technologies to make this possible, with the ultimate goal of enabling human life on Mars.
SYSTEMS ENGINEER - COMPLIANCE (Starlink Network)
This position entails planning, provisioning and managing software that is used to meet regulatory requirements for lawful intercept, content filtering and data requests. You will engage with other SpaceX engineers and SpaceX Legal and Market Access teams to discover the needs of the mission in order to grow and maintain our global base relevant applications. You will be responsible for understanding the best solution for each country and driving the complete lifecycle of the relevant software, including testing with various law enforcement agencies around the world, and training the Network Operations Team in the day-to-day operations of these systems.
You are the engineer that other engineers can count on; you are technical, you attack every problem with enthusiasm; you remove hurdles. You are a self-starter, team player, have the hunger to venture into unknown areas and code and make the system work.
RESPONSIBILITIES:
Translate legal requirements from various countries into actionable, scalable, and sustainable solutions.
Be the technical point of contact in the organization for Lawful Intercept. Know the how, when, and why.
Work with cross functional groups to identify, remediate and resolve any critical issues.
Develop prototypes to prove out key design concepts and quantify technical constraints.
BASIC QUALIFICATIONS:
Bachelor's degree in information systems, information security, computer science, engineering, or other technical field of study OR 2+ years of experience with hands-on network engineering or SRE experience, in lieu of a degree.
PREFERRED SKILLS AND EXPERIENCE:
Bachelor or Masters of Science Degree in computer science, engineering, math, or science discipline.
Familiarity with Lawful Intercept solutions, testing and ETSI / ANSI LI standards.
Good networking knowledge of TCP/IP.
Development experience in C++, Python or Go.
Experience with SQL and visualization tools such as Metabase, Grafana and Prometheus.
Familiarity with Information Security and Cloud-based servers.
Familiarity with Linux system administration, Docker and Kubernetes, or similar technologies.
Experience in setting up VPNs across multiple diverse vendors.
Experience working with a Legal team and international customers or vendors.
Creative approach to problem solving, exceptional analytical skills and engineering fundamentals.
Experience in presenting data backed designs to a cross functional leadership group.
Excellent communication skills both written and verbal.
ADDITIONAL REQUIREMENTS:
Must be willing to travel internationally as needed.
Must be able to work extended hours and weekends as needed.
Must be available for on-call rotations.
COMPENSATION AND BENEFITS:
Pay Range:    Network Systems Engineer/Level I: $120,000.00 - $145,000.00/per year    Network Systems Engineer/Level II: $140,000.00 - $170,000.00/per year
Your actual level and base salary will be determined on a case-by-case basis and may vary based on the following considerations: job-related knowledge and skills, education, and experience.
Base salary is just one part of your total rewards package at SpaceX. You may also be eligible for long-term incentives, in the form of company stock, stock options, or long-term cash awards, as well as potential discretionary bonuses and the ability to purchase additional stock at a discount through an Employee Stock Purchase Plan. You will also receive access to comprehensive medical, vision, and dental coverage, access to a 401(k) retirement plan, short & long-term disability insurance, life insurance, paid parental leave, and various other discounts and perks. You may also accrue 3 weeks of paid vacation & will be eligible for 10 or more paid holidays per year. Exempt employees are eligible for 5 days of sick leave per year.
ITAR REQUIREMENTS:
To conform to U.S. Government export regulations, applicant must be a (i) U.S. citizen or national, (ii) U.S. lawful, permanent resident (aka green card holder), (iii) Refugee under 8 U.S.C. § 1157, or (iv) Asylee under 8 U.S.C. § 1158, or be eligible to obtain the required authorizations from the U.S. Department of State. Learn more about the ITAR here.
SpaceX is an Equal Opportunity Employer; employment with SpaceX is governed on the basis of merit, competence and qualifications and will not be influenced in any manner by race, color, religion, gender, national origin/ethnicity, veteran status, disability status, age, sexual orientation, gender identity, marital status, mental or physical disability or any other legally protected status.
Applicants wishing to view a copy of SpaceX's Affirmative Action Plan for veterans and individuals with disabilities, or applicants requiring reasonable accommodation to the application/interview process should notify the Human Resources Department at (310) 363-6000.
Cyber Security Jobs by Category
Cyber Security Salaries