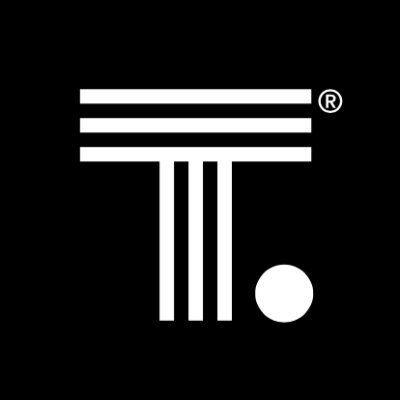 ThoughtSpot
Senior Security Operations Engineer
The Senior Security Operations Engineer position at ThoughtSpot will be a hands-on representative of the information security team and will assist with security incident management and vulnerability remediation. This is a technical role that requires a solid understanding of information security, incident response, and vulnerability management. This role will enhance our automation of vulnerability management, analyze results, and provide relevant reporting to stakeholders. This position requires organizational skills, analytic skills, quick reaction, attention to detail, and technical expertise to protect the company's assets.
Responsibilities:
Respond to security alerts to support issue resolution and minimize the impact of security events
Research security issues and work with internal teams to find and track resolution.
Assist with vulnerability identification and remediation
Help manage and improve the issue-tracking process
Collaborate with remediation teams for process improvement opportunities
Ensure security tickets are properly organized and tracked
Assist with the creation and maintenance of incident response playbooks
Create and enhance operational metrics to ensure the security programs are effective
Automate existing processes as appropriate
Required Skills/Qualifications
5+ years of related experience, specifically in security operations, incident response and vulnerability management
Experience with enterprise-wide technical solution implementations
Knowledge of security, development, and network infrastructure.
Self-motivated and detail-orientated with the ability to work independently as well as function as part of a team.
Has an analytical mind for problem-solving, abstract thought, and offensive security tactics.
Has strong interpersonal skills (written and oral communication)
Security certifications are a plus.
#LI-VD
What makes ThoughtSpot a great place to work?
ThoughtSpot is the experience layer of the modern data stack, leading the industry with our AI-Powered Analytics and natural language search. We hire people with unique identities, backgrounds, and perspectives—this balance-for-the-better philosophy is key to our success. When paired with our culture of Selfless Excellence and our drive for continuous improvement (2% done), ThoughtSpot cultivates a respectful culture that pushes norms to create world-class products. If you're excited by the opportunity to work with some of the brightest minds in the business and make your mark on a truly innovative company, we invite you to read more about our mission, and apply to the role that's right for you.
ThoughtSpot for All
Building a diverse and inclusive team isn't just the right thing to do for our people, it's the right thing to do for our business. We know we can't solve complex data problems with a single perspective. It takes many voices, experiences, and areas of expertise to deliver the innovative solutions our customers need. At ThoughtSpot, we continually celebrate the diverse communities that individuals cultivate to empower every Spotter to bring their whole authentic self to work.
We're committed to being real and continuously learning when it comes to equality, equity, and creating space for underrepresented groups to thrive. 
Research shows that in order to apply for a job, women feel they need to meet 100% of the criteria while men usually apply after meeting 60%. Regardless of how you identify, if you believe you can do the job and are a good match, we encourage you to apply. 
About ThoughtSpot
The world's most innovative companies use AI-Powered Analytics from ThoughtSpot to empower every person in their organization, from C-suite executive to frontline employee, with the ability to ask and answer data questions, create and interact with data-driven insights, and use these insights to make informed decisions and take action. ThoughtSpot is simple enough for any business person to use, yet built to handle even the largest, most complex data, wherever it may reside. That's why customers like T-Mobile, BT, Snowflake, HubSpot, Exxon, Daimler, Medtronic, Hulu, Nasdaq, OpenTable, Huel, and Nationwide Building Society have turned to ThoughtSpot to transform their data driven decision-making cultures.
Please see our 
Candidate Privacy Notice
. By submitting your application to us, you acknowledge and agree that:
You have read and understood the Candidate Privacy Notice ("Notice") and acknowledge the collection, processing, use and disclosure of your personal information as set out in the Notice.
You are not required to provide any requested information to us, but failure to do so may result in not being able to continue your candidacy for a job with us.
The information you give us is true and correct to the best of your knowledge and belief, and you have not knowingly omitted any related unfavorable information. Providing any inaccurate or misleading information may make you ineligible for employment.
To all recruitment agencies: ThoughtSpot does not accept agency resumes. Please do not forward resumes to our jobs alias, ThoughtSpot employees, or any other organization location. ThoughtSpot nor its employees are not responsible for any fees related to unsolicited resumes.
Cyber Security Jobs by Category
Cyber Security Salaries