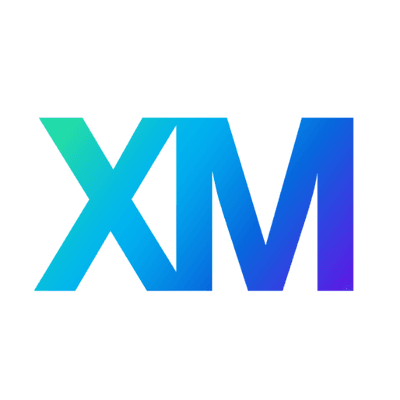 Qualtrics
Security Assurance Principal Analyst
At Qualtrics, we create software the world's best brands use to deliver exceptional frontline experiences, build high-performing teams, and design products people love. But we are more than a platform—we are the creators and stewards of the Experience Management category serving over 20K clients globally. Building a category takes grit, determination, and a disdain for convention—but most of all it requires close-knit, high-functioning teams with an unwavering dedication to serving our customers.
When you join one of our teams, you'll be part of a nimble group that's empowered to set aggressive goals and move fast to achieve them. Strategic risks are encouraged and complex problems are solved together, by passing the mic and iterating until the best solution comes to light. You won't have to look to find growth opportunities—ready or not, they'll find you. From retail to government to healthcare, we're on a mission to bring humanity, connection, and empathy back to business. Join over 6,000 people across the globe who think that's work worth doing.  
Security Assurance Principal Analyst
Why We Have This Role
Our information security team is growing as Qualtrics continues to evolve. We are looking for a Principal Analyst who is fearless, loves the challenges that come with scaling rapidly, holds a high bar for quality and has an obsession to deliver that quality to his/her users. This role will help Qualtrics analyze and obtain potential new security certifications or maintain existing programs. This will be an individual contributor role. In order to facilitate compliance with some of our requirements, this role is open only to United States citizens.  
How You'll Find Success
Become a critical member of the Qualtrics Security and Privacy Assurance Team
Work closely with external auditors / assessors to perform security audits and assessments
Leverage your experience auditing IT general controls and other security compliance programs to the use cases relevant for Qualtrics
Willingness to apply strong analytical and critical thinking skills to solve complex remediation scenarios
Ability to work under tight deadlines while executing multiple projects
Continually develop and train existing and new employees
How You'll Grow
You will have an opportunity to learn about new security frameworks or programs and how those apply to Qualtrics
You will be positioned as a key business enabler to ensure we are taking on and completing programs that have an impact on the company
You will develop strong project management skills to ensure successful and timely completion of key projects
Things You'll Do
Develop strong relationships with a cross-functional cohort of stakeholders across the organization
Analyze and internally assess requirements across various government security frameworks, including FedRAMP, U.S. Department of Defense Cloud Computing Security Requirements, IRAP, Protected B, and others
Successfully usher Qualtrics through external audits and assessments
Regularly monitor and report progress on remediation in monthly continuous monitoring meetings
Work closely with key customers to usher them through their unique security assessment processes
What We're Looking For On Your Resume
Bachelor's Degree in IT, Information Systems, or related discipline
6+ years of relevant experience in the following areas

IT Security Assessments
Control Testing
Compliance programs: FedRAMP Moderate, FedRAMP High, IL4, IRAP, Protected B

Bonus: ISO27001, HITRUST, SSAE18, SOX, TISAX, etc.

Experience leading and developing staff
Above-average written and verbal communication skills
Project management skills - managing partner expectations, building work programs / schedules
CISSP, CISM, CIPP, CISA or other meaningful security certifications
What You Should Know About This Team
The Security team at Qualtrics is a hard-working and collaborative group. We focus on solving problems and empowering our business teams to have success. Our overall mission is to embrace compliance and prove our security to our customers. We get the opportunity to work with every department in the company as well as outside auditors, vendors, partners, and customers.
This role sits in our Provo, UT headquarters
This role would interact with teams located across the world
We strive to be a highly collaborative team that works together to accomplish great things
Our Team's Favorite Perks and Benefits
Work/life integration is deeply important to us - we have frequent office events, team outings, and happy hours.
We take pride in our offices' design, aiming at cultivating creativity - from our rooftop views to an open and collaborative work space.
On top of standard benefits package (medical, dental, vision, life insurance, etc), we provide snacks, drinks, and free lunches in our office.
We believe in sharing Qualtrics' success, which is part of the compensation for all employees.
  Qualtrics is an equal opportunity employer meaning that all qualified applicants will receive consideration for employment without regard to race, color, religion, sex, sexual orientation, gender identity, national origin, disability, status as a protected veteran, or any other protected characteristic. ​​​​​​​Applicants in the United States of America have rights under Federal Employment Laws:
Family & Medical Leave Act
,
Equal Opportunity Employment
,
Employee Polygraph Protection Act
Qualtrics is committed to the inclusion of all qualified individuals. As part of this commitment, Qualtrics will ensure that persons with disabilities are provided with reasonable accommodations. If reasonable accommodation is needed to participate in the job application or interview process, to perform essential job functions, and/or to receive other benefits and privileges of employment, please let your Qualtrics contact/recruiter know.   Qualtrics Work Experience - As we look to the future, we believe that our teams are better together. Being together will help us learn more, grow faster and ultimately deliver better results for our customers and Qualtrics. Roles tied to an office location work 4 days per week in the office together and 1 day from home, with a strong spirit of flexibility around taking time for personal, health, and family moments in our work weeks. Our managers work with their teams to create a collaborative, engaged work environment, and arrangement that works for each of our team members.   Not finding a role that's the right fit for now? Qualtrics Insiders is the one-stop shop for all things Qualtrics Life. Sign up for exclusive access to content created with you in mind and get the scoop on what we have going on at Qualtrics - upcoming events, behind the scenes stories from the team, interview tips, hot jobs, and more. No spam - we promise! You'll hear from us two times a month max with fresh, totally tailored info - so be sure to stay connected as you explore your best role and company fit.
Cyber Security Jobs by Category
Cyber Security Salaries