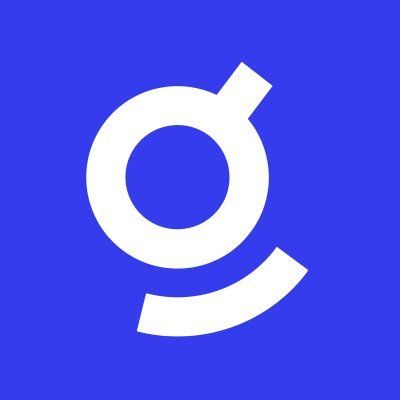 Glean
Infrastructure Security Engineer
About Glean
We're on a mission to bring people the knowledge they need to make a difference in the world. 
Glean was founded by a seasoned team of former Google search and Facebook engineers, who wondered why we don't have an easier way of finding what we need at work. In our personal lives, we have tools to help us find pretty much whatever we need. Why don't we have that at work? And that was the beginning of Glean.
Glean searches across all your company's apps to help you find exactly what you need and discover the things you should know. We're a diverse team of curious and creative people who want to help each other get big things done—so we can help other teams do the same. 
We're backed by some of the Valley's leading venture capitalists—including Sequoia, Kleiner Perkins, Lightspeed, and General Catalyst—and have assembled a world-class team with senior leadership experience at Google, Slack, Facebook, Dropbox, Rubrik, Uber, Intercom, Pinterest, Palantir, and others.
Role
Glean is looking for a highly skilled and motivated Infrastructure Security Engineer to join our team. In this role, you will play a crucial part in architecting and securing the cloud infrastructure of our organization, with a focus on Google Cloud Platform (GCP) and Amazon Web Services (AWS). You will be responsible for identifying security gaps, designing solutions, and utilizing cloud-native technologies to enhance our security posture. Additionally, you will be expected to develop security-specific features related to authentication, authorization, and audit logging (AAA), and contribute to the overall security strategy of the organization.
What you will do and achieve
Collaborate with cross-functional teams to design and architect secure cloud infrastructure solutions on GCP and AWS.
Identify potential security vulnerabilities and gaps in existing infrastructure and propose remediation plans.
Implement cloud-native security technologies and best practices to address identified gaps.
Analyze security logs and metrics to proactively detect and respond to security incidents.
Develop and deploy security controls, such as identity and access management (IAM), network security policies, and encryption mechanisms.
Leverage software engineering skills to create security-specific features, particularly in the areas of authentication, authorization, and rate limiting.
Create documentation and train and guide team members and other stakeholders on security best practices.
Who you are
Bachelor's degree in Computer Science, Information Security, or a related field (or equivalent work experience).
Strong software engineering skills, with proficiency in at least one programming language (e.g., Python, Go, Java).
Experience with cloud platforms, preferably GCP or AWS, and a willingness to become proficient in both.
Familiarity with cloud-native security tools and services (e.g., AWS IAM, GCP Identity and Access Management, VPC security).
Knowledge of authentication and authorization protocols and technologies (e.g., OAuth, OpenID Connect).
Strong problem-solving skills and the ability to work independently and collaboratively.
Excellent communication skills, with the ability to convey complex technical concepts to non-technical stakeholders.
Key knowledge and skills
Thrive in a customer-focused, tight-nit and cross-functional environment - being a team player and willing to take on whatever is most impactful for the company is a must
A proactive and positive attitude to lead, learn, troubleshoot and take ownership of both small tasks and large features
Good coding skills (for example in Go/Python/Java/C++ etc) 
Familiarity with cloud native development practices in GCP/AWS/Azure is a plus.
Benefits
Competitive compensation
Healthcare
Flexible work environment
Transparent culture
Learning and development opportunities
Company events
Free meals 
We are a diverse bunch of people and we want to continue to attract and retain a diverse range of people into our organization. We're committed to an inclusive and diverse company. We do not discriminate based on gender, ethnicity, sexual orientation, religion, civil or family status, age, disability, or race.
Cyber Security Jobs by Category
Cyber Security Salaries