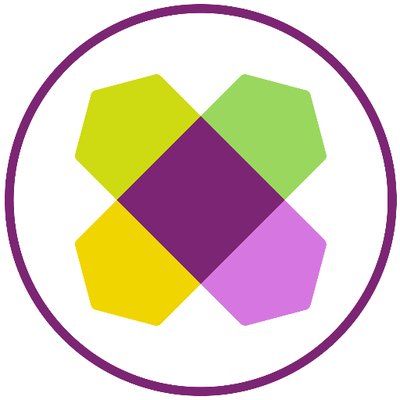 Wayfair Inc.
IAM Engineer, Software Engineering
Software Engineer II, Identity and Access Management 
Who We Are:
The Identity & Access Engineering team is responsible for building solutions to effectively orchestrate user account lifecycles, ensure seamless authentication for internal and external applications, and facilitate user access requests. We lean heavily on automation to create scalable solutions that help the CyberSecurity team fulfill its mission of security by design. We're currently looking for an innovative and creative Senior Engineer to help our team build new services focused on automation and maintain and improve current solutions. This role will also be responsible for helping grow our systems according to industry standards and best practices. On top of being an excellent developer, our ideal candidate is most effective in a fast-paced collaborative environment, delights in new problem areas, and is driven by curiosity and a creative spirit.
Interested in learning more about Wayfair's Engineering community? 
What You'll Do:
Build and maintain Identity & Access automation tooling to create improved experiences for developers and business teams that require authentication and authorization in their applications
Support and implement improvements across entire IAM technology stack, including technical flows that support lifecycle processes, data and access governance, alerting and monitoring, group orchestration, and event publishing
Support new and existing integrations with our core Identity platforms and services (SailPoint IdentityNow & Okta)
Stay abreast of IAM industry best practices and new solutions (including open source and off the shelf products) to help improve our patterns and tech stack
What You'll Need:
2+ years experience developing and maintaining scripts, preferably written in one of PowerShell, Python, or JavaScript, focused on automating SOPs and maintaining data consistency across multiple directories. 
Additional experience in at least one other core web language or common scripting language, e.g. PowerShell, Python, Java, JavaScript, TypeScript, Go.
Thorough understanding of RESTful APIs and authenticating and authorizing against them
Understanding of distributed systems, microservices architecture, and related technologies.
Comfortable with DevOps principles, e.g. version control systems, such as GIt, and CI/CD pipelines.
Hands-On experience writing SQL queries and interacting with REST and GraphQL APIs
Experience using Hashicorp stack (Terraform & Vault), Elastic Stack (Kibana & Elasticsearch), and Docker
Experience with event-driven architectures and streaming data platforms (e.g Kafka, GCP Pub/Sub)
Nice to Have:
Comfortable with the subject matter of Identity & Access Management, e.g. common access control mechanisms (RBAC, ABAC, PBAC), PKI, User Lifecycle patterns, Principle of Least Privilege, LDAP, authentication frameworks (OIDC, SAML), SCIM, OAuth, etc.
Broad familiarity with a wide range of IAM and IGA systems. Examples: Okta, Ping, Keycloak, Saviynt, and SailPoint
Broad familiarity with a wide variety of IT and Infrastructural systems to help facilitate integrations. Examples: ServiceNow, Jira, Active Directory, Google Cloud Platform, Workday, etc.
We look forward to your application!
Assistance for Individuals with Disabilities
Wayfair is fully committed to providing equal opportunities for all individuals, including individuals with disabilities. As part of this commitment, Wayfair will make reasonable accommodations to the known physical or mental limitations of qualified individuals with disabilities, unless doing so would impose an undue hardship on business operations. If you require a reasonable accommodation to participate in the job application or interview process, please let us know by completing our Accomodations for Applicants form.
Need Assistance?
For more information about applying for a career at Wayfair, visit our
FAQ page here
. 
About Wayfair Inc.Wayfair is one of the world's largest online destinations for the home. Whether you work in our global headquarters in Boston or Berlin, or in our warehouses or offices throughout the world, we're reinventing the way people shop for their homes. Through our commitment to industry-leading technology and creative problem-solving, we are confident that Wayfair will be home to the most rewarding work of your career. If you're looking for rapid growth, constant learning, and dynamic challenges, then you'll find that amazing career opportunities are knocking.
No matter who you are, Wayfair is a place you can call home. We're a community of innovators, risk-takers, and trailblazers who celebrate our differences, and know that our unique perspectives make us stronger, smarter, and well-positioned for success. We value and rely on the collective voices of our employees, customers, community, and suppliers to help guide us as we build a better Wayfair – and world – for all. Every voice, every perspective matters. That's why we're proud to be an equal opportunity employer. We do not discriminate on the basis of race, color, ethnicity, ancestry, religion, sex, national origin, sexual orientation, age, citizenship status, marital status, disability, gender identity, gender expression, veteran status, genetic information, or any other legally protected characteristic.
We are interested in retaining your data for a period of 12 months to consider you for suitable positions within Wayfair. Your personal data is processed in accordance with our Candidate Privacy Notice (which can found here: https://www.wayfair.com/careers/privacy). If you have any questions regarding our processing of your personal data, please contact us at [email protected]. If you would rather not have us retain your data please contact us anytime at [email protected]. 
Cyber Security Jobs by Category
Cyber Security Salaries