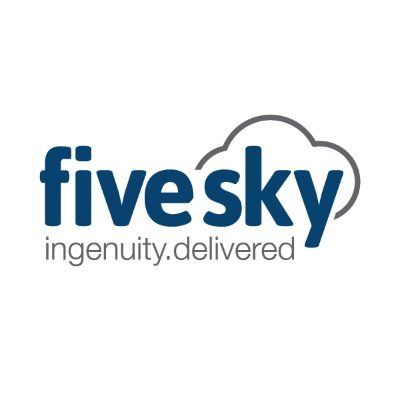 Fivesky
Data Security Engineer
Are you the go to data security expert,diving into systems to uncover vulnerabilities, and presenting innovative solutions to ward off data security risks? Do you want to craft technical guidance for engineers, dive into systems to uncover vulnerabilities, and present innovative solutions to ward off data security risks? If so, then you might be Fivesky's next Data Security Engineer. 
Who you are: 
Hands on engineer with 4+ years of experience working in security roles at large enterprises. 
Analytical thinker - capable of dissecting complex problems, extracting meaningful insights, and making well-informed decisions.
Strong in your written communication skills -  both with stakeholders in articulating thoughts, and in reporting, documentation and data analysis. 
Go getter and self starter, who asks questions, and can use strong verbal communication to ensure goals are met. 
What you will do:
Develop and implement data security protocols, access controls, and incident response procedures to protect sensitive information and ensure compliance.
Document and catalog data, ensuring that information is accurately recorded and easily retrievable for analysis and decision-making.
Design, configure, and manage cloud security measures for cloud-based infrastructure and services, addressing vulnerabilities and ensuring data remains secure in a cloud environment.
Utilize cryptographic techniques and algorithms to ensure data security, along with developing and deploying encryption strategies and protocols. 
It would be awesome if you had:
Data Architecture / System Architecture 
Data Engineering Background 
Coding Experience - Python Preferred 
Who we are: 
Fivesky is a fast-growing, global technology solution provider. We partner with the world's largest financial service firms to deliver networking/infrastructure, cybersecurity, and cloud-based solutions for complex, global projects.
At Fivesky, our employees are our greatest asset and we strive to build a strong team culture centered on highly competitive compensation, professional development, career advancement, and fun.
Fivesky is an equal opportunity employer. In accordance with anti-discrimination law, it is the purpose of this policy to effectuate these principles and mandates. Fivesky prohibits discrimination and harassment of any type and affords equal employment opportunities to employees and applicants without regard to race, color, religion, sex, sexual orientation, gender identity or expression, pregnancy, age, national origin, disability status, genetic information, protected veteran status (United States positions), or any other characteristic protected by law. 
This is a Full Time position in Montreal, CAN. The compensation package is based on experience and qualifications.
FS-RID-0790
Cyber Security Jobs by Category
Cyber Security Salaries