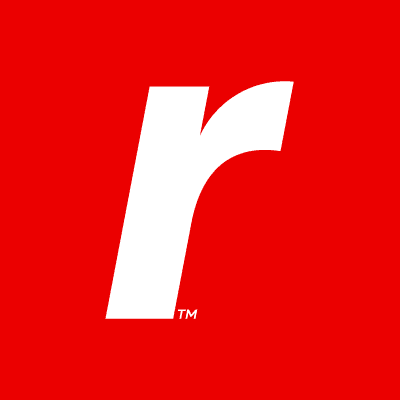 Rackspace
Data Center Engineer (L2)
United Kingdom - Slough•United KingdomEuropeSloughBerkshireUnited KingdomEurope•December 9, 2023
Rackspace Technology is a leading provider of expertise and managed services across all the major public and private cloud technologies. We've evolved Fanatical Support to encompass the entire customer journey — providing Fanatical Experience™ from first consultation to daily operations. Our passionate experts combine the power of proactive, always-on service and expertise with best-in-class tools and automation to deliver technology when and how our customers need it.The Data Center Facility Engineer (Level II) is responsible for maintaining the operation and maintenance of all electrical, mechanical, life safety and monitoring equipment within the Data Center/Facility. This equipment supports mission-critical servers and is expected to maintain 100% customer uptime. Responsibilities include maintaining facility appearance and integrity.
Work Location: 
You'll work on-site at our state of the art Data Center located in Slough.
Job Description
Experience with the electrical, mechanical, life safety and monitoring equipment maintenance within data center orother critical environments
Electrical or Mechanical Apprenticeship or Equivalent qualifications
Advanced knowledge of HVAC, HV and LV switch boards, Transformers, Chillers, BMS (Trend), Fire Alarms, Sprinkler systems, UPS, Lead acid batteries, Generators, PDUs, and RPPs
Capable of communicating at all levels under pressure
Ability to problem solve and drive root cause analyses.
Ability to work effectively and collaboratively in a team environment
Ability to work unsupervised
High Voltage qualification/current or expired.
18th Edition qualification.
Knowledge of Health and Safety at work acts, i.e. method statements, risk assessments.
Knowledge and experience with preventive maintenance tools & forecasting
Knowledge of Building Automation and Power Management Systems.
Knowledge in accessing and managing Work Permits and Risk Assessments.
Demonstrated ability to consistently provide FANATICAL support.
Due to the 24x7 operation of the facility, must be able to work a 4 on 4 off shift schedule. Which will include nights, weekends, and holidays.
Success in the role requires the following personal qualities:
Fast thinking
IT literate
Requires Little Supervision
Pro-active
Engaging
Understands the full scope prior to making decisions
#LI-LP2
About Rackspace Technology
We are the multicloud solutions experts. We combine our expertise with the world's leading technologies — across applications, data and security — to deliver end-to-end solutions. We have a proven record of advising customers based on their business challenges, designing solutions that scale, building and managing those solutions, and optimizing returns into the future. Named a best place to work, year after year according to Fortune, Forbes and Glassdoor, we attract and develop world-class talent. Join us on our mission to embrace technology, empower customers and deliver the future.  
More on Rackspace Technology
Though we're all different, Rackers thrive through our connection to a central goal: to be a valued member of a winning team on an inspiring mission. We bring our whole selves to work every day. And we embrace the notion that unique perspectives fuel innovation and enable us to best serve our customers and communities around the globe. We welcome you to apply today and want you to know that we are committed to offering equal employment opportunity without regard to age, color, disability, gender reassignment or identity or expression, genetic information, marital or civil partner status, pregnancy or maternity status, military or veteran status, nationality, ethnic or national origin, race, religion or belief, sexual orientation, or any legally protected characteristic. If you have a disability or special need that requires accommodation, please let us know.
Cyber Security Jobs by Category
Cyber Security Jobs by Location
Cyber Security Salaries