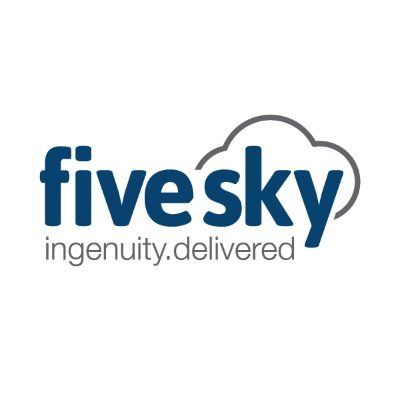 Fivesky
Cloud Security Architect
Are you passionate about applying best cloud security practices to your environment? Do you know how to review security postures and provide feedback to stakeholders at all levels? Then you might be Fivesky's next - Cloud Security Architect!
Who you are: 
Act as an SME when it involves AppSec, InfoSec or Infrastructure security, designing and architecting solutions for your organization
Focus on security for a variety of cloud platforms (AWS, Azure or GCP)
Collaborate with various teams (network, platform, engineering, and development) in architectural design and review sessions
Identify potential risks of projects, document and address those risks and work with other teams to resolve the issue 
Excellent communicator both written and verbal
Utilize your knowledge of standard security frameworks and standards (NIST, ISO27001, GDPR)
What you will do:
Use your 5+ years of hands-on experience in application, technology risk management, or infrastructure security.
Consult with teams (Engineering/Development) advising on cloud security requirements to build consensus, influence and engage stakeholders, and then deliver detailed documents
Knowledge of securing SaaS, PaaS, or IaaS making recommendations on how to best secure the technology within the cloud environment 
Utilize your knowledge of enterprise security
Collaborating with a variety of teams (network, platform, engineering, and development) in architectural design and review sessions, providing specialized security expertise across a wide range of areas including secure network design, database access, security testing, authentication methods, encryption implementation, entitlement design, identity management, logging, input validation, and secure data transfer
It would be awesome if you had:
Authentication and authorization tools knowledge like PKI, OAuth2, OpenID,and SAML 2.0
Cloud Containerization knowledge like Docker and orchestration tools like Kubernetes
Network security technologies (Firewalls, NAT, Load Balancers, and web proxies)
Secure communication techniques like Crypto 
Some exposure to SDN (Software Defined Networking) technologies
HTTP 
Who we are: 
Fivesky is a fast-growing, global technology solution provider. We partner with the world's largest financial service firms to deliver networking/infrastructure, cybersecurity, and cloud-based solutions for complex, global projects.
At Fivesky, our employees are our greatest asset and we strive to build a strong team culture centered on highly competitive compensation, professional development, career advancement, and fun.
Fivesky is an equal opportunity employer. In accordance with anti-discrimination law, it is the purpose of this policy to effectuate these principles and mandates. Fivesky prohibits discrimination and harassment of any type and affords equal employment opportunities to employees and applicants without regard to race, color, religion, sex, sexual orientation, gender identity or expression, pregnancy, age, national origin, disability status, genetic information, protected veteran status (United States positions), or any other characteristic protected by law. 
This is a Full-Time position in Montreal, CAN. The compensation package is based on experience and qualifications.
(FS-RID-0788)
Cyber Security Jobs by Category
Cyber Security Salaries