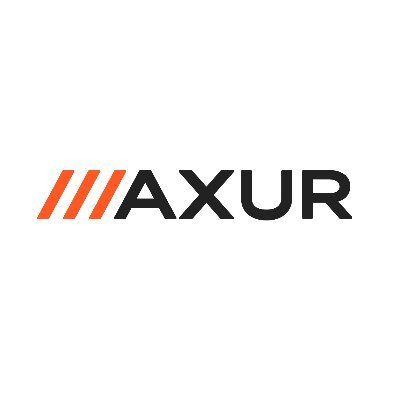 Axur
Threat Intelligence Operations Analyst
Axurians are passionate professionals! We value the obsession towards efficiency and trust mature people to deal with all the freedom we provide in our environment. We truly believe in respect and true ownership, which are essential to our culture and an excellent customer relationship. We are guided by "more data, less opinion" and intellectual humility. At Axur, you will directly work with the latest technology in a challenging environment and have the autonomy to bring your own ideas and make your own decisions!
Like all our other openings, this opportunity is open to professionals with disabilities (PwD).
Do you possess knowledge of threat hunting? Are you interested in working in a dynamic and collaborative environment focusing on continuous improvement?
We are looking for a Threat Intelligence Operations Analyst to join our team, performing a support role in monitoring external sources. An organized, communicative, proactive person willing to improve processes, which results in the growth of the whole Axur team. And you can choose whether you will work in the office, in Porto Alegre-RS, or remotely, from anywhere in the world!
Please note that this position requires weekend shifts and on-call duty, with a flexible schedule ranging from 7 to 8 hours.
A typical workday might include:
Continuously monitor external sources such as threat intelligence feeds, security blogs, forums, and social media platforms to gather information about emerging threats to clients in the database;
Identify patterns and update default settings for automated collections to enhance their effectiveness;
Identify new collection sources, conduct manual searches, and, if necessary, prioritize the automation of these processes;
Analyze collected mentions and correlate them to identify patterns, trends, and potential indicators of targeted attacks or campaigns against clients in the database;
Actively participate in external threat intelligence-sharing communities and industry groups to exchange intelligence, insights, and best practices with other companies.
Requirements
Indispensable Requirements
Fluency in Portuguese;
Knowledge/experience in threat hunting;
Familiarity with the G Suite package (Docs, Sheets, and Slides) and Google Drive.
Important Skills
Benefits
Home office assistance: an allowance of R$ 2,000.00 in the first month to buy all the items for your home office. Axur will send only the laptop (which must be returned to the company in case of departure).
Flexible benefit (food and meal) of R$880.00 per month;
Health insurance and dental plans (Bradesco Top Nacional);
Annual Employee Bonus Plan of up to four salaries linked to the company's results;
Possibility of Employee Stock Options (equity participation in the company);
Anywhere Office work model;
Super flexible hours;
Culture focused on the individual development of axurians;
Agreements and partnerships for the well-being of Axurians (TotalPass and Posher);
Agreements and partnerships for individual development (Coursera, Udemy, OpenEnglish, Fisk, MBA USP ESALQ, and others);
Internal Rewards Programs (Best Recruiters and others);
Parental Leave Program (Pregnant; Companion Pregnant; Adopter and Adaptation period).
Cyber Security Jobs by Category
Cyber Security Salaries