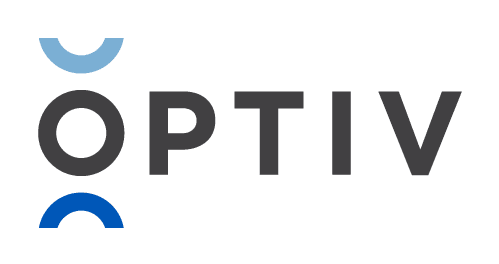 Optiv
Technical Senior Manager, Cyber Operations | Hybrid, Irving, TX
As per client requirements this role will be onsite three days a week and you will need to provide proof of COVID-19 vaccination.
The Senior Manager, Cyber Operations will actively establish, maintain and strengthen internal and external relationships. You will serve as the most technical resource for the U.S. within Optiv. With the guidance of leadership, you will identify potential business opportunities for Optiv. You will actively contribute to improving operational efficiency on projects and internal initiatives. In line with our commitment to quality, you will consistently drive projects to completion and confirm that work is of high quality. When working on engagements, you will report to higher levels of management, who will expect you to anticipate and identify risks, and raise any issues with them as appropriate. The Senior Manager, Cyber Operations Manager will work with Program Managers and across the Technical Communities and all lines of business to drive and lead the delivery teams in large solutions that leverage resources from your organization. In line with Optiv's commitment to quality, you will confirm that work is of the highest quality as per Optiv's quality standards, by reviewing the work provided by team members on assigned projects. 
How you'll make an impact:
Build strategic relationships with Optiv customers by supporting key customer-facing activities including on-going face to face relationship building and customer satisfaction-related efforts
Individual contributor acting as a delivery and services senior leader
Work with delivery teams and the client to create plans for accomplishing engagement objectives and a strategy that complies with professional standards and addresses the risks inherent in the engagement
Provide constructive on-the-job feedback and coaching to team members
Deliver effective services based on a thorough understanding of complex cyber security architectures and technology and ability to effectively apply it to client situations and environments
Use extensive knowledge of the client's business and industry to identify technological developments and evaluate impacts on the client's business
Perform project management and team leadership, inspire teamwork and responsibility with engagement team members, and use current technology and tools to enhance the effectiveness of deliverables and services
Understand Optiv and its service lines and actively assess what Optiv can deliver to serve clients
Create innovative insights for clients, adapts methods & practices to fit operational team needs & contributes to thought leadership documents
Understand the business requirements clearly and plan for effective utilization of resources, managing the change requests and risk planning, etc.
Enhance service delivery through frequent interaction with the end user and business sponsors
Understand the process gaps and propose preventive / corrective action where appropriate
What we're looking for:
Bachelor's degree and approximately 6-8 years of related work experience; or a graduate degree and approximately 4-6 years of related work experience with a degree in Computer Science, Information Systems, Engineering, or related major. 
Knowledge of general security concepts and methods such as vulnerability assessments, data classification, privacy assessments, incident response, security policy creation, enterprise security strategies, architectures and governance.
Broad knowledge of technology trends, relevance to clients' businesses and market impacts 
Superb business acumen, project management expertise and understanding of the Services organization as a whole
Demonstrated ability to create comprehensive assessment reports
Must be able to work well with customers and self-manage through difficult situations, focus on client satisfaction.
Ability to convey complex technical security concepts to technical and non-technical audiences including executives
Ability to work both independently as well as on teams
Ability to lead and mentor others; willingness to collaborate and share knowledge with team members. 
Willingness to travel to meet client needs 
Valid driver's license in the US
The successful candidate must hold or be willing to pursue related professional certifications such as the CISSP, CISM, and/or CISA.
 Customized and net new integrations
Platform health assessment
Broad range of complimentary core security skills
Leverage LogRythm Smart Response Module
Create UEBA Alerts and Triggers
Process development and documentation
Native Automation & Response
Dataflow & Custom Parsing
Analytics & Data Visualization
Continuous Tuning and Optimization
Simple to complex investigations (multiple tools) including endpoint, UEBA, public cloud, SAAS and packet analysis
Performing root cause analysis on identified threat activity
Fraud and insider threat specific investigation skills
Threat response activities such as quarantining host and other common response playbook activities
Proactive threat hunting using multiple Client tools
Application of threat intelligence to improve detection and response capabilities or make informed decisions regarding threat activity
Advanced proactive threat hunting focused on identifying outliers (non-reactive threat identification)
Phishing & Complex malware analysis (does not include reverse engineering)
Understands advanced adversary emulation concepts
Leverage customer tools for in depth analysis
Advanced use case design for insider threat, operational, threat detection and response
Review of defensive and detective controls to reduce Client attack surface
Multi-platform analysis – EDR, UEBA, packets etc.
Extensive experience that aligns with MITRE ATT&CK®.1 
#LI-TC1
If you are seeking a culture that supports growth, fosters success, and moves the industry forward, find your place at Optiv! As a market-leading provider of cyber security solutions, Optiv has the most comprehensive ecosystem of security products and partners to deliver unparalleled services. Our rich and successful history with our clients is based on trust, serving more than 12,000 clients of varying sizes and industries, including commercial, government, and education. We have the proven expertise to plan, build, and run successful security programs across Risk Management, Cyber Digital Transformation, Threat Management, Security Operations - Managed Services, and Identity and Data Management.
What you can expect from Optiv
• A company committed to championing Diversity, Equality, and Inclusion through our Affinity groups including, Black Employee Network, Disabled Employee Network, Latino Employee Network, Optiv Pride (LGBTQIA+), Veterans Support Network, and Women's Network.• Work/life balance. • Professional training resources• Creative problem-solving and the ability to tackle unique, complex projects• Volunteer Opportunities. "Optiv Chips In" encourages employees to volunteer and engage with their teams and communities.• The ability and technology necessary to productively work remotely/from home (where applicable)
Optiv is an equal opportunity employer. All qualified applicants for employment will be considered without regard to race, color, religion, sex, gender identity, sexual orientation, national origin, status as an individual with a disability, veteran status, or any other basis protected by federal, state, or local law. Optiv respects your privacy.  By providing your information through this page or applying for a job at Optiv, you acknowledge that Optiv will collect, use, and process your information, which may include personal information and sensitive personal information, in connection with Optiv's selection and recruitment activities.  For additional details on how Optiv uses and protects your personal information in the application process, click here to view our
Applicant Privacy Notice
. If you sign up to receive notifications of job postings, you may unsubscribe at any time.
Cyber Security Jobs by Category
Cyber Security Salaries