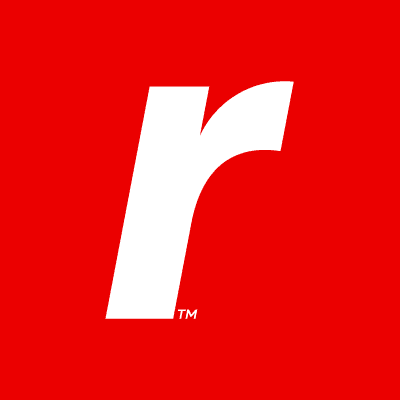 Rackspace
Systems Operations Administrator I - MX
Mexico - Remote••December 10, 2023
** Must reside in one of the following states: Mexico City, State of Mexico, Aguascalientes, Jalisco, Nuevo Leon, Queretaro, Puebla** Must be fluent in EnglishJob Summary:
 A System Administrator is a key element within the Rackspace support infrastructure and is expected to provide a high level of technical support to our customers over the phone, via chat, and in support tickets. A System Administrator is the owner of complex customer issues which may take several days or weeks to resolve. The Sys Admin applies creative problem-solving techniques to identify the source of problems; while at the same time keeping the customer updated via the ticketing system and phone. A System Administrator is expected to use initiative and advise on potential pitfalls that a customer may experience, using existing or planned methods, and suggest alternatives that may better serve the stability and security of the customer's solution.Maintains diagnoses and administers customer's solutions using the Windows platform. Responsible for solving customer's technical issues which can include OS level, web server, database server, applications server, DNS, SMTP or other software issues. Creates and maintains customer loyalty by serving customers above and beyond their expectations. Exercises ethical judgment in decision making in order to routinely deliver FANATICAL customer support. 
Work Location:
Remote
Key Responsibilities:
Provide exceptional customer support via ticketing system, chat, and phone calls. 
Ownership of level appropriate customer requests and issues, seeing them through to resolution.
Escalation of support requests to senior systems administrators and other support teams according to escalation procedures.
Holding team members accountable to high work standards.
Mentoring junior team members.
Knowledge sharing via brown bags and knowledge base articles.
Receive Escalations from Support Specialists and Level I Windows Systems Administrators.
Work with Account Managers and Business Development Consultants to build strong customer relationships.
Due to the 24x7 operations of the business, must be able to work a flexible work schedule, which may include nights, weekends, holidays, etc.
Help assist with customer implementation calls.
Share information and knowledge with the support floor as appropriate.
Can adapt communication methods and personal style as appropriate to meet the needs of the situation.
Understand, sign off on, and follow defined policy and process standards.
Schedules and coordinates level-appropriate maintenance.
Have an understanding what other department responsibilities are that support leverages
Ticket Contribution and Phone/Chat Availability: Working as a team to serve our customers, helping the overall team hit their metrics and maintaining individual metrics to be in line with peers.
Customer rating on work done
High ticket review percent average
High level of first pass yield on written or QC'd maintenance
Qualifications:
Windows Server 2003, 2008, and 2012 configuration and troubleshooting.
Microsoft clustering and related technologies (AD and SAN).
DNS configuration and troubleshooting.
FTP configuration and troubleshooting.
IIS – site configuration, SSL provisioning and installation, troubleshooting.• Performance troubleshooting – working knowledge of resource monitoring tools (e.g. task manager, performance monitor, and other 3rd party tools like SysInternals).
Server hardware components.
Microsoft clustering and related technologies (AD and SAN).
Networking concepts and network devices.
SQL Server administration tasks and troubleshooting.
Ability to identify and troubleshoot compromised servers
Passionate about technology and has a desire to constantly expand technical knowledge.
Ability to handle multiple tasks and prioritize work under pressure.
Demonstrates sound problem solving abilities, coupled with a desire to take on responsibility.
Possesses excellent written and verbal communication skills; bi-lingual skills is a plus.
Ability to identify process improvements within the team and devise solutions.
At least 2 years commercial experience in a related field.
Computer related degree or equivalent
Willingness to work weekends and holidays when required as business dictates as needed for a 24/7 environment.
Discover your inner Racker: Racker Life
#LI-STORM#LI-DNI
About Rackspace Technology
We are the multicloud solutions experts. We combine our expertise with the world's leading technologies — across applications, data and security — to deliver end-to-end solutions. We have a proven record of advising customers based on their business challenges, designing solutions that scale, building and managing those solutions, and optimizing returns into the future. Named a best place to work, year after year according to Fortune, Forbes and Glassdoor, we attract and develop world-class talent. Join us on our mission to embrace technology, empower customers and deliver the future.  
More on Rackspace Technology
Though we're all different, Rackers thrive through our connection to a central goal: to be a valued member of a winning team on an inspiring mission. We bring our whole selves to work every day. And we embrace the notion that unique perspectives fuel innovation and enable us to best serve our customers and communities around the globe. We welcome you to apply today and want you to know that we are committed to offering equal employment opportunity without regard to age, color, disability, gender reassignment or identity or expression, genetic information, marital or civil partner status, pregnancy or maternity status, military or veteran status, nationality, ethnic or national origin, race, religion or belief, sexual orientation, or any legally protected characteristic. If you have a disability or special need that requires accommodation, please let us know.
Cyber Security Jobs by Category
Cyber Security Salaries