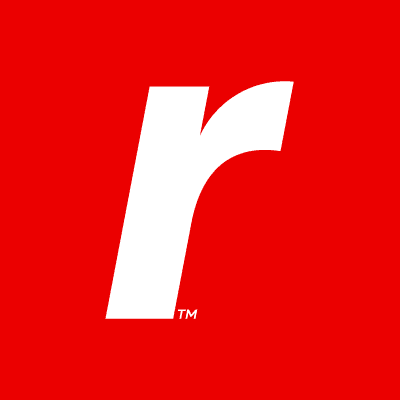 Rackspace
Senior Security Architect
United Kingdom - Remote•United KingdomEurope•December 10, 2023
Rackspace are the multicloud solutions experts. Consistently named a 'best place to work' year-after-year according to Fortune, Forbes and Glassdoor, we attract and develop world-class talent. As a leader in the Gartner Magic Quadrant for Public Cloud MSPs, we keep the customer at the heart of everything we do and our Fanatical Experience™ is renowned throughout the industry!Our EMEA Security team is looking for a UK based 'Senior Security Architect' to support its 'Cloud Security Service'. This role is particularly well-suited to a self-starting, experienced and motivated Architect, who has a proven track record in the security consulting field.As a Senior Security Architect, you will be engaging with customers and the wider Rackspace organization to advise, develop and deliver innovative security solutions leveraging a wide range of public cloud services. The primary focus will be on helping customers to assess their cloud security posture and to ensure any subsequent cloud design and build is appropriately secured.
Key Accountabilities
As part of a small, but fast-growing team, you will be the Subject Matter Expert (SME) to advise and guide customers on their cloud security journey and establish a long-term trusted advisor role
Engaging with customers to help assess their cloud security posture and to ensure any subsequent cloud design and build is appropriately secured. This may be applicable to a customer's single cloud, or multi-cloud environment, or when a customer wishes to move its environment from on-premise to the cloud
Provide guidance to customers on their cloud security roadmap and assist on defining the right-size cloud security controls  
Liaise closely with the customer's architects and engineers and advise, design and deliver innovative cloud security Proof of Concepts
Evolve existing Rackspace security services, as well as implement new ones, under the 'Cloud Security Service' banner.
Establish best-practices for the consultancy resulting in standardized engagement models and repeatable ways-of-working
Mentor and train other security architects within the wider Rackspace Security Solutions Architecture community on modern multi-cloud security domains and topics
Evangelize the security cloud-native paradigm through the delivery of blogs, customer presentations and public speaking engagements
Deliver high-quality work to customers as part of consulting engagements that can be delivered through workshops, presentations or security solutions architecture designs
Actively identify opportunities for new engagements
Contribute to RFI/RFP requests
Skills & Experience
The ideal candidate has a proven track record in designing and delivering innovative technology security solutions built on the cloud.
As a Senior Security Architect, the person should have the ability to act as a thought-leader. The right candidate can concisely and articulately present to both technical and non-technical audiences.
Extensive experience of designing secure platforms on Microsoft Azure (including In Depth knowledge of Azure native security capabilities like Sentinel, key vaults, SIEM) but not limited to. Extensive experience of AWS or GCP is desirable.
Demonstrable experience in designing secure cloud-native systems and/or rebuilding an existing system on the cloud with a suitable security posture.
Demonstrable experience in the relevant legislation, industry regulations and industry standards such as ISR, EU GDPR, HIPAA, ISO27001, ISO 22301, ISO/IEC 20000-1, ISO 22301, NCEMA, NIST CSF, PCI DSS, Cloud Security Alliance CCM, CIS, OWASP and Cyber Essentials etc.
In-depth knowledge of the Well-architected frameworks and best practices of the major cloud providers
Must have the ability to lead engagements, either directly or as part of a larger programme of work and take ownership for the successful delivery of customer value within budget, time and scope.
Acting as a thought-leader, the right candidate is able to concisely and articulately present to both technical and non-technical audiences.
You have built specialist and demonstrable cloud security architectural knowledge in the following areas; Account governance, Identity and access management, Asset management and data protection, Infrastructure and platform security, Application security including threat modelling and secure CI/CD, Change management practice and detection capabilities, Boundary defence, Cloud Logging and Monitoring, Continues vulnerability and patch management systems, Incident response and threat mitigation, Cloud backup/recovery and disaster recovery (DR)
Client-facing consultancy experience within large enterprises, but happy to deliver to SMBs
You have an articulate opinion on the advantages of using public cloud platforms in a secure manner from a business perspective
You can identify and plan to resolve the challenges, both technical and organizational, facing organizations who are moving their applications to the cloud
Excellent communication and stakeholder management skills are required
Certified as CISSP, CCSP and CISM is an advantage
As the team services customers across EMEA you may be required to travel. You will align to the needs of the customer; therefore, some engagements can be performed remotely whereas others will require you to be on-site with the customer.
#LI-JB2#LI-Remote
About Rackspace Technology
We are the multicloud solutions experts. We combine our expertise with the world's leading technologies — across applications, data and security — to deliver end-to-end solutions. We have a proven record of advising customers based on their business challenges, designing solutions that scale, building and managing those solutions, and optimizing returns into the future. Named a best place to work, year after year according to Fortune, Forbes and Glassdoor, we attract and develop world-class talent. Join us on our mission to embrace technology, empower customers and deliver the future.  
More on Rackspace Technology
Though we're all different, Rackers thrive through our connection to a central goal: to be a valued member of a winning team on an inspiring mission. We bring our whole selves to work every day. And we embrace the notion that unique perspectives fuel innovation and enable us to best serve our customers and communities around the globe. We welcome you to apply today and want you to know that we are committed to offering equal employment opportunity without regard to age, color, disability, gender reassignment or identity or expression, genetic information, marital or civil partner status, pregnancy or maternity status, military or veteran status, nationality, ethnic or national origin, race, religion or belief, sexual orientation, or any legally protected characteristic. If you have a disability or special need that requires accommodation, please let us know.
Cyber Security Jobs by Category
Cyber Security Jobs by Location
Cyber Security Salaries