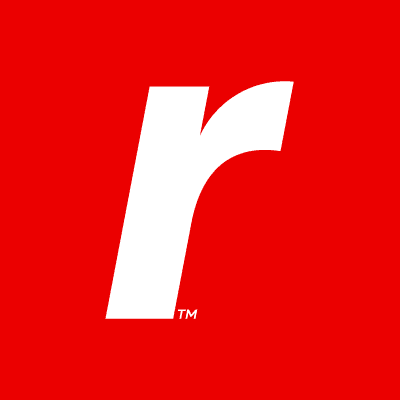 Rackspace
Senior Power Platform Developer
Vietnam - Remote••December 11, 2023
A Senior Power Platform Engineer is a professional who specializes in leveraging Microsoft Power Platform tools to design, develop, and implement complex applications. This role involves a combination of technical expertise, strategic thinking, and the ability to create scalable and efficient solutions.
Job Title:
Senior Power Platform Engineer
Job Overview:
We are seeking a highly skilled Senior Power Platform Engineer to join our dynamic team. The ideal candidate will have extensive experience with Microsoft Power Platform tools, including Power Apps, Power Automate and rest of Azure stack. Knowledge of Power BI, and Power Virtual Agents will be an advantage. The role involves working closely with stakeholders, understanding business requirements, and architecting and implementing complex applications that address critical business needs.
Responsibilities:Solution Architecture:
Design and architect complex applications using Microsoft Power Platform
tools.Develop
a deep understanding of business processes and requirements to create scalable and efficient solutions.
Power Apps Development:
Develop and customize Power Apps to meet specific business
needs.Responsible
for developing PowerApps model and canvas driven appsImplement UI/UX best practices to ensure a user-friendly
experience.Identify
areas and processes where Microsoft 365, Office 365, and SharePoint can be better leveraged and facilitate process improvement.
Power Automate:
Design and implement automated workflows using Power Automate to streamline business
processes.Integrate
Power Automate with external systems and services.
Power BI Development:
Create visually appealing and insightful dashboards using Power BI for data
visualization.Collaborate
with data engineers to ensure data sources are optimized for reporting.
Collaboration:
Work closely with cross-functional teams, including business analysts, developers, and project
managers.Collaborate
with business stakeholders to gather and refine requirements.
Quality Assurance:
Conduct thorough testing of applications to ensure high quality and
reliability.Troubleshoot
and resolve issues during the development and deployment phases.
Documentation:
Create comprehensive documentation for developed applications, workflows, and
processes.Provide
training and documentation for end-users as needed.
Stay Updated:
Stay abreast of the latest developments in Microsoft Power Platform and related
technologies.Continuously
improve skills through training and certifications.
Qualifications:
Bachelor's degree in Computer Science, Information Technology, or a related
field.Proven
experience as a Power Platform Engineer or similar
role.In-depth
knowledge of Power Apps, Power Automate, Power BI, and Power Virtual
Agents.Strong
problem-solving and analytical
skills.Excellent
communication and collaboration
abilities.Relevant
Microsoft certifications (e.g., Microsoft Certified: Power Platform App Maker) is a plus.
Experience Level:
3+ years of experience in Power Platform development and
implementation.Enterprise-level
.NET programming tools and languages such as C,
ASP.Net
, React JS, Angular JS, JQuery, CSS, Azure Function Apps, Web Applications Java J2EE will be added advantageGood understanding of Azure Cloud, Azure SQL database, and Microsoft 365  
About Rackspace Technology
We are the multicloud solutions experts. We combine our expertise with the world's leading technologies — across applications, data and security — to deliver end-to-end solutions. We have a proven record of advising customers based on their business challenges, designing solutions that scale, building and managing those solutions, and optimizing returns into the future. Named a best place to work, year after year according to Fortune, Forbes and Glassdoor, we attract and develop world-class talent. Join us on our mission to embrace technology, empower customers and deliver the future.  
More on Rackspace Technology
Though we're all different, Rackers thrive through our connection to a central goal: to be a valued member of a winning team on an inspiring mission. We bring our whole selves to work every day. And we embrace the notion that unique perspectives fuel innovation and enable us to best serve our customers and communities around the globe. We welcome you to apply today and want you to know that we are committed to offering equal employment opportunity without regard to age, color, disability, gender reassignment or identity or expression, genetic information, marital or civil partner status, pregnancy or maternity status, military or veteran status, nationality, ethnic or national origin, race, religion or belief, sexual orientation, or any legally protected characteristic. If you have a disability or special need that requires accommodation, please let us know.
Cyber Security Jobs by Category
Cyber Security Salaries