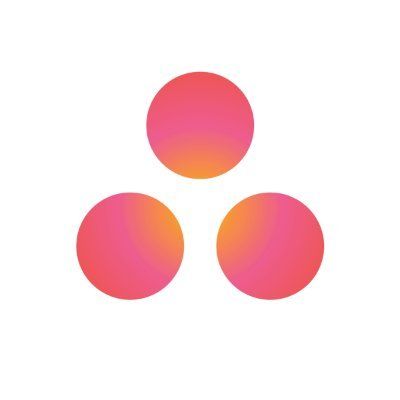 Asana
Security Engineer, Product Security
We're looking for a motivated security engineer interested in maturing Asana's product security posture to expand trust with our growing customer base. As a member of the Product Security team, you will focus on shipping features that are free from critical security bugs, enabling millions of users around the world to work together effortlessly knowing that their data is protected using best in class security practices.
Your contributions will mature and advance our security assurance through the design, implementation and delivery of tooling and automation to scale Product Security across all of Asana. You will also engage in threat modeling and design review activities to identify and remediate critical security risks.
We offer a wide range of personal development opportunities, regular attendance at security conferences and events as well as endorse research and sharing knowledge with the security community. Your work will have a direct impact on the security of our product, helping us achieve our mission to enable all teams to work together effortlessly. We're looking for outstanding people to help us innovate and scale.
What you'll achieve
Help us identify and prioritize the remediation of critical security risks
Advance Asana's security posture during all stages of the software development lifecycle
Perform engineering design security assessments and threat modeling
Expand our automation and tooling in areas like design reviews and vuln management
Design and implement vendor solutions to scale our product security capabilities
Bring security industry best practices into the team and mentor more junior engineers
Develop clean, beautiful code and leave it better than you found it
About you
2+ years of experience in software security or related field
Continuous learner of new technologies and security practices
Passionate about creating best in class security controls that protect our users
Appreciate productivity and care deeply about helping teams collaborate more effectively
Excited to be a part of an inclusive culture where everyone brings their whole selves to work
Experience using Scala, Typescript and React are nice to have
What we'll offer
Our comprehensive compensation package plays a big part in how we recognize you for the impact you have on our path to achieving our mission. We believe that compensation should be reflective of the value you create relative to the market value of your role. To ensure pay is fair and not impacted by biases, we're committed to looking at market value which is why we check ourselves and conduct a yearly pay equity audit. 
For this role, the estimated base salary range is between $171,000 - $258,000. The actual base salary will vary based on various factors, including market and individual qualifications objectively assessed during the interview process. The listed range above is a guideline, and the base salary range for this role may be modified.
In addition to base salary, your compensation package may include additional components such as equity, sales incentive pay (for most sales roles), and benefits. If you're interviewing for this role, speak with your Talent Acquisition Partner to learn more about the total compensation and benefits for this role.
We strive to provide equitable and competitive benefits packages that support our employees worldwide and include:
Mental health, wellness & fitness benefits
Career coaching & support
Inclusive family building benefits
Long-term savings or retirement plans
In-office culinary options to cater to your dietary preferences
These are just some of the benefits we offer, and benefits may vary based on role, country, and local regulations. If you're interviewing for this role, speak with your Talent Acquisition Partner to learn more about the total compensation and benefits for this role.
About us
Asana helps teams orchestrate their work, from small projects to strategic initiatives. Millions of teams around the world rely on Asana to achieve their most important goals, faster. Asana has been named a Top 10 Best Workplace for 5 years in a row, is Fortune's #1 Best Workplace in the Bay Area, and one of Glassdoor's and Inc.'s Best Places to Work. After spending more than a year physically distanced, Team Asana is safely and mindfully returning to in-person collaboration, incorporating flexibility that adds hybrid elements to our office-centric culture. With 11+ offices all over the world, we are always looking for individuals who care about building technology that drives positive change in the world and a culture where everyone feels that they belong. 
We believe in supporting people to do their best work and thrive, and building a diverse, equitable, and inclusive company is core to our mission. Our goal is to ensure that Asana upholds an inclusive environment where all people feel that they are equally respected and valued, whether they are applying for an open position or working at the company. We provide equal employment opportunities to all applicants without regard to race, color, religion, age, sex, national origin, disability status, genetics, protected veteran status, sexual orientation, gender identity or expression, or any other characteristic protected by law.
#LI-ML4
Cyber Security Jobs by Category
Cyber Security Salaries