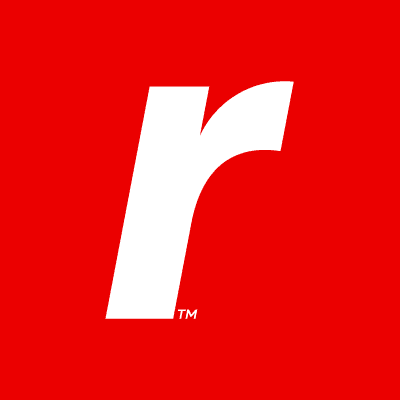 Rackspace
Presales Solution Architect Manager
United States - Remote•United StatesNorth America•December 11, 2023
Job Summary:
 Manage multiple Sales Engineering Managers. Ensuring the sales staff receive required level of technical assistance in performing demos and in answering prospects' questions. Is responsible for hiring, firing, performance appraisals, and pay reviews for the team.  
Work Location:
US Remote
Key Responsibilities:
Manages the activities of solutions engineering managers.
Schedules projects and monitors progress of solutions engineers.      
Manages activities of staff (i.e. hires, trains, coaches, appraises, rewards, motivates, disciplines, recommends termination as necessary, etc.).
Coordinates company resources to ensure the proper use and staffing levels of solutions engineers.
Works with Director, Solutions Engineering to ensure that technical sales related activities support the strategic objectives of the company.     
Prepares and submits reports and reviews outlining team assignments and/or changes, project status changes.
Maintains communication and coordinates activities between Solutions Engineering and sales staff.
May assist with key issues of sales planning. Provides assistance on sales activities requiring advanced technical product knowledge.
Anticipates talent needs, allowing team members to provide input, and leads effort to find the right resources.
Manages performance of people managers and individual contributors. Evaluations, hires, terminates, counsels, and develops talent
Decisions impact attainment of long and short-term goals.
Sees multiple outcomes and determines appropriate course of action.     
Failure to achieve results will cause critical delays.
Must foresee issues and creatively address in a pro-active manner.
Establishes operational goals and objectives and delegates assignments to subordinates.
Develops, modifies and executes policies that have a department wide effect.
Establishes unit strategic goals and objectives ensuring alignment with the department's strategic plan.
Administers one or more budgets.
Provides strategic planning for the unit and contributes to strategic planning for the department Inspires others to perform at the highest level.
Advises leadership on business decisions.
Collaborates with internal stakeholders to deliver consistent, aligned business outcomes.
Qualifications:
Bachelor's Degree in cyber security or technology related field. At the Manager's discretion, 4 years of additional related experience may substitute for the degree      requirement; if substitution allowed, regional equivalent to High School Diploma is required.
Requires 10+ years of technical sales support experience, including a minimum of 2 years of people management experience.
Ability to motivate and lead others to excellence.
Excellent management skills with the ability to manage the company's pre-sales technical consulting operations.
Able to facilitate communications between solutions engineering team and operational groups to ensure customer usability.
Able to resolve pre-sales technical problems, working with field sales personnel.
Discover your inner Racker: Racker Life
The following information is required by pay transparency legislation in the following states: CA, CO, HI, NY, and WA. This information applies only to individuals working in these states.  •The anticipated starting pay range for Colorado is: $137,500 - $241,890.•The anticipated starting pay range for the states of Hawaii and New York (not including NYC) is: $145,700 - $256,410.•The anticipated starting pay range for California, New York City and Washington is: $160,300 - $282,040.  Unless already included in the posted pay range and based on eligibility, the role may include variable compensation in the form of bonus, commissions, or other discretionary payments. These discretionary payments are based on company and/or individual performance and may change at any time. Actual compensation is influenced by a wide array of factors including but not limited to skill set, level of experience, licenses and certifications, and specific work location. Information on
benefits
 offered is here.#LI-MF1 #LI-Remote
About Rackspace Technology
We are the multicloud solutions experts. We combine our expertise with the world's leading technologies — across applications, data and security — to deliver end-to-end solutions. We have a proven record of advising customers based on their business challenges, designing solutions that scale, building and managing those solutions, and optimizing returns into the future. Named a best place to work, year after year according to Fortune, Forbes and Glassdoor, we attract and develop world-class talent. Join us on our mission to embrace technology, empower customers and deliver the future.  
More on Rackspace Technology
Though we're all different, Rackers thrive through our connection to a central goal: to be a valued member of a winning team on an inspiring mission. We bring our whole selves to work every day. And we embrace the notion that unique perspectives fuel innovation and enable us to best serve our customers and communities around the globe. We welcome you to apply today and want you to know that we are committed to offering equal employment opportunity without regard to age, color, disability, gender reassignment or identity or expression, genetic information, marital or civil partner status, pregnancy or maternity status, military or veteran status, nationality, ethnic or national origin, race, religion or belief, sexual orientation, or any legally protected characteristic. If you have a disability or special need that requires accommodation, please let us know.
Cyber Security Jobs by Category
Cyber Security Jobs by Location
Cyber Security Salaries