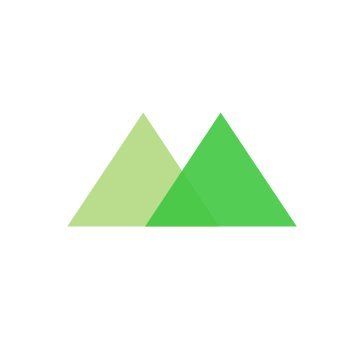 Made Tech
Lead Security Engineer
Location: Hybrid working in either Bristol, Manchester, London or Swansea.
Salary: 70,000 - 90,000
Support in applying
If you need this job description in another format, or other support in applying, please email [email protected].
We believe we can use tech to make public services better. We also believe this can happen best when our own team represents the society that actually uses the services we work on. We're collectively continuing to grow a culture that is happy, healthy, safe and inspiring for people of all backgrounds and experiences, so we encourage people from underrepresented groups to apply for roles with us.
When you apply, we'll put you in touch with a talent partner who can help with any needs or adjustments we may need to make to help with your application. This includes alternative formats for documents, the time allotted for interviews and any other needs. We also welcome any feedback on how we can improve the experience for future candidates.
Lead Security Engineer
As a Lead Security Engineer you will work closely with clients to help inform their security strategy and to ensure our teams are delivering secure digital services and cloud-based platforms, aligned to our customers risk tolerance. You will need to be comfortable sharing your knowledge and skills with others. We'd love to hear some examples of mentoring, coaching and growing team members. Maybe you will have written some blog posts about your discipline, or perhaps even delivered a talk or two.
Requirements
The following skills will be assessed during the application process
Working within a technology consultancy
Strong understanding of integrating security as part of a multidisciplinary approach to delivering digital services (products) and platforms utilising a DevSecOps approach and enabling Continuous Security as part of wider CI/CD tools and practices
Up-to-date understanding of, and ensuring compliance to, security standards and regulations including GDS Technology Code of Practice, NCSC Cyber Principles, ISO27001, SoC, NIST, PCI, and GDPR
Up-to-date understanding of testing the security of software and infrastructure using appropriate security tools including automated cloud-based tooling
Up-to-date understanding of network security (e.g. OSI, TCP/IP), web application security (e.g. OWASP) and cryptographic controls (e.g. PKI, TLS)
Up-to-date understanding of identity management and authentication/authorisation products and patterns
Evidence of self-development – we value keen learners
Drive to deliver outcomes for users
Empathy and people skills
Here at Made Tech, we're committed to building a happy and diverse workforce. Throughout your interview process, you are welcome to speak to anyone from the following diverse groups:
antiracist-activists
disability
lgbtqiaplus-allies-and-activists
neurodiversity
parents-carers
women-in-tech
This is completely optional but if you are interested in finding out more about life at Made Tech, please reach out to your respective agent or Talent Partner to set up a call.
Benefits
We are always listening to our growing teams and evolving the benefits available to our people. As we scale, as do our benefits and we are scaling quickly. We've recently introduced a flexible benefit platform which includes a Smart Tech scheme, Cycle to work scheme, and an individual benefits allowance which you can invest in a Health care cash plan or Pension plan. We're also big on connection and have an optional social and wellbeing calendar of events for all employees to join should they choose to.
Here are some of our most popular benefits listed below:
✈️ 30 days Holiday - we offer 30 days of paid annual leave
🕰️ Flexible Working Hours - we are flexible with what hours you work
👶 Flexible Parental Leave - we offer flexible parental leave options
👩‍💻 Remote Working - we offer part time remote working for all our staff
🤗 Paid counselling - we offer paid counselling as well as financial and legal advice
Cyber Security Jobs by Category
Cyber Security Salaries