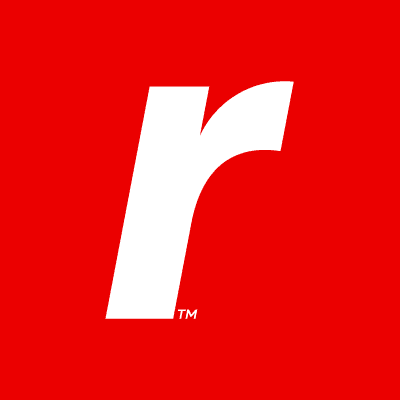 Rackspace
Global Head of AWS Alliance - Remote
United States - Remote•United StatesNorth America•December 8, 2023
Provides leadership, direction, and development for strategic partner alliances, driving relationship and revenue growth between Rackspace and the strategic partner. Collaborates with partner and internal stakeholders to define and develop strategic alliance growth strategies and execute plans and programs in support of strategic objectives. Owns the relationship with the Alliance partner, developing shared support and eco-systems that drive positive mutual business outcomes.
Careel Level Summary
Establishes departmental goals and objectives ensuring alignment with business unit and corporate strategic plans.
Role is engaged in leadership and strategy 100% of time.
Directs the activities of one or more broad functional areas.
Direct reports are directors, managers and/or senior managers.
Critical Competencies
Strategic Agility: Is recognized as a savvy business leader, able to engage and hold credible commercial and product/portfolio conversations that positively challenge and influence operational board level decisions. Filters various sources of information into functional strategic plans that deliver sustainable growth and commercial competitive advantage for the business. Interprets multiple commercial concepts simultaneously and quickly filters relevant information needed to make decisions that impact at marketplace and organizational levels. Switches between analytical thinking and creative problem solving, identifying trends, needed outcomes and synergized solutions across multiple functions. Understands current and possible trends affecting the marketplace and adjusts/course corrects strategy based on cross functional and organizational opportunities that maximize collective results.
Drive for Results: Collaboratively develops the functional long-term plans needed to achieve divisional and enterprise strategy, allowing team members to own the detail. Holds self and team accountable for high performance. Quickly adopts new ways of thinking and leadership styles that lend to getting the best results out of direct reports, teams, and C-Suite leaders. Regularly collaborates with "First Team" on anticipated resource needs, within and across teams, based on business trends, and openly negotiates resources for growth/savings opportunities. Builds enthusiasm for enterprise change and coaches and enables leaders in effective engagement strategies appropriate for a highly dynamic business. Aligns functional dashboard that includes multiple team deliverables to divisional measures of success, enabling early detection of risks and opportunities.
Communication: Able to tell the Rackspace story and how we serve the marketplace to C- Suite audiences using in-depth commercial business explanation and insight. Ignites passion across the function by communicating an inspiring vision and mission that harnesses internal business dynamics and mobilizes Rackers, customers and partners in a shared direction. Illuminates company issues through effective storytelling, filtering appropriate information to teams, peers and senior departmental leaders, and investing time in ensuring messages are clearly understood. Ensures leaders role model high say-do ratio and holds others accountable for doing the same. Confidently uses industry and business expertise to field and answer questions from Rackers, customers, and vendors, remaining composed and articulate when pressed.
Growth Orientation: Demonstrates strong self-awareness of capabilities as a leader of a department, regularly gathering and acting upon feedback that strengthens leadership and commercial acumen. Exhibits a growth mindset, role modeling the ability to shift ways of thinking and behaving that drives necessary change. Holds self and direct reports accountable for developing Rackers across the function and organization, allocating resources, actively identifying opportunities and serving as mentor and coach. Challenges mindsets regarding what top talent looks like and is known for creating opportunities for diverse talent to thrive and grow in the department. Sets clear expectations of managers to prioritize learning as essential to organizational success in order to anticipate and pivot in a continuously changing business environment.
Relationship Building: Strategically applies the most appropriate leadership style to influence, build partnerships, and achieve mutual benefit. Creates an environment of trust by empowering team to follow through, leveraging individual strengths, and expecting a duty of care for others. Role models and actively coaches direct reports in having courageous conversations in order to gain resolution from all parties involved. Sets partners and customers up for success, leveraging business experience and track record to openly negotiate win-win solutions. Builds comprehensive functional and industry networks, acting as a persuasive business partner to strengthen Rackspace's brand and reap clear business benefits.
Collaboration: Stands behind the goals of the wider team and effectively leads brainstorming that encourages a collective picture to play out. Demonstrates care and wider accountability for the goals of the team they belong to as well as the team they lead. Prioritizes resources as a collective and allocates based on "First Team" imperatives, articulating associated business benefits of these decisions to teams they lead. Proactively learns peers' business in order to set shared objectives that ensure the achievement of the broader team's goals. Provokes healthy debate and includes input in making hard decisions that rises above the demands of one and strives for an optimal solution for the team and organization.
Key Responsibilities
Provides thought leadership and drives the utilization of best practices in the development, implementation, and delivery of strategic alliance programs, education, and marketing activities.
Develops deep relationship with alliance executives and collaborates to develop strategies to increase revenue through the alliance partnership.
Pursues global consistency in the growth and development of the alliance partnership.
Collaborates with alliance operations and marketing to deliver effective programs.
Understands the alliance product set and acts as an advocate for Rackspace in the product development and delivery roadmap.
Oversees product enhancement and development teams for Alliance product sets.
Collaborate with sales leadership to ensure go-to-market and Alliance program activities align to the goals and objectives of the alliance partnership and the sales organization.
Oversees the development and delivery of educational and knowledge-sharing programs to increase sales force knowledge of alliance products and strategies and associated sales programs.
Expert and thought leader on strategic alliance partner, driving deep relationships that provide mutually beneficial revenue growth opportunities.
Drives global alignment and consistency in the strategic partner ecosystem for sales development and lead generation activities.
Develops, modifies and executes policies that have a company-wide effect.
Develops and administers departmental budget and schedules.
Accountable for the performance and results of one or more of the following:
A large strategically important function in an extremely large market.
Diverse disciplines within a large geography or division
A large, strategically important discipline within a major region
A medium sized global corporate discipline
Leads a department towards strategic goals and objectives.
Provides strategic planning for the department and contributes to strategic planning for the division.
Develops, adapts and executes strategies to achieve key business objectives in area of responsibility.
Develops, modifies and executes policies that have a company-wide effect.
Develops and administers departmental budget and schedules.
Consistently works with abstract ideas or situations across functional areas of the business.
Erroneous decisions will have a long-term effect on the company's success.
Regularly interacts with executives and intervenes with major customers when necessary.
Works with and influences senior leadership to develop and implement strategic objectives.
Acts as a servant-leader. Inspires others to creativity and autonomy.
Influences Senior Leadership on business decisions.
Knowledge
Advanced leadership skills.
Ability to handle negotiations of extremely critical matters and deliver difficult information to leadership.
Ability to lead the resolution of critical issues and lead organizational change.
Ability to drive success, loyalty, creativity, and vision in others.
Ability to drive consensus and decisions in group environments, taking into account the business needs and objectives and the impact to stakeholder organizations.
Ability to champion new ideas, manage change, and execute on action plans.
Strong analytical and problem-solving skills utilizing data and other impacts to drive decision-making.
Strong project management skills and the ability to manage and influence multiple projects simultaneously.
Education
Bachelor's degree in Business or a related field.
Advanced degree is common.
High School diploma required
Experience
Requires 15+ years of professional experience in direct or channel/alliance sales, and alliance partnerships, including significant experience in driving business growth through alliance partnership and relationship management.
Must have a minimum of 7 years of progressively responsible people management experience - typically including a minimum of 3 years of director level experience.
Experience working closely with internal and external stakeholders to drive change in an organization
Travel
Occasional travel domestic and international may be required, less than 20%.
Disclaimer
The above information has been designed to indicate the general nature and level of work performed by employees in this classification. It is not designed to contain or to be interpreted as a comprehensive inventory of all duties, responsibilities, and qualifications required of the employee assigned to this job.
Are you a Racker?
Rackers thrive in fast-paced environments built to inspire learning, growing, and innovating.  They are mission-inspired, values-grounded, culture-focused, and dedicated to making a positive impact in everything they do.  Rackers are inherently wired to solve problems and share ideas in small, nimble teams.  As experts in what they do, Rackers are serious about delivering a Fanatical Experience™ to our customers. Rackers are valued members of a winning team on an inspiring mission and we want you to join the Racker family! 
Why work at Rackspace Technology?
Find your fanatical
. We deliver the best customer experience in the industry to businesses that perform life-saving research, power cities, and feed millions. 
Come as you are
. Cultivating inclusion is not just the right thing to do, it enables us to win. Our Executive Inclusion Council and Racker Resource Groups (RRGs) partner to enable an inclusive workplace and drive initiatives such as Rackspace's participation in the annual Texas Conference for Women. 
Satisfy your curiosity
. No matter where you are going, we can help you get there. Our internal learning department, Rackspace University®, provides training and development to Rackers – from Microsoft™ certifications to effective leadership training – our goal is to help you grow. 
Make a difference
. At the core of every Racker is a drive to leave the world better than we found it, and we are passionate about giving back to our communities across the globe. While Rackers can leverage paid volunteer time off for any cause, our Rack Gives Back program creates opportunities for Rackers to give their time and talent to others. 
Live life completely
. We offer a well-rounded suite of health and wellness programs that help our Rackers achieve a healthy and balanced lifestyle. So while our Rackers are busy taking care of our customers, we take care of our Rackers.  #LI-Remote #LI-CM1 •       The following information is required by pay transparency legislation in the following states: CA, CO, HI, NY, and WA. This information applies only to individuals working in these states. •       The anticipated starting pay range for Colorado is:
218,400 – 384,120
•       The anticipated starting pay range for the states of Hawaii and New York (not including NYC) is:
231,600 – 407,220
•       The anticipated starting pay range for California, New York City and Washington is:
254,700 – 447,920
•       Unless already included in the posted pay range and based on eligibility, the role may include variable compensation in the form of bonus, commissions, or other discretionary payments. These discretionary payments are based on company and/or individual performance and may change at any time. Actual compensation is influenced by a wide array of factors including but not limited to skill set, level of experience, licenses and certifications, and specific work location. Information on
benefits
offered is here.
About Rackspace Technology
We are the multicloud solutions experts. We combine our expertise with the world's leading technologies — across applications, data and security — to deliver end-to-end solutions. We have a proven record of advising customers based on their business challenges, designing solutions that scale, building and managing those solutions, and optimizing returns into the future. Named a best place to work, year after year according to Fortune, Forbes and Glassdoor, we attract and develop world-class talent. Join us on our mission to embrace technology, empower customers and deliver the future.  
More on Rackspace Technology
Though we're all different, Rackers thrive through our connection to a central goal: to be a valued member of a winning team on an inspiring mission. We bring our whole selves to work every day. And we embrace the notion that unique perspectives fuel innovation and enable us to best serve our customers and communities around the globe. We welcome you to apply today and want you to know that we are committed to offering equal employment opportunity without regard to age, color, disability, gender reassignment or identity or expression, genetic information, marital or civil partner status, pregnancy or maternity status, military or veteran status, nationality, ethnic or national origin, race, religion or belief, sexual orientation, or any legally protected characteristic. If you have a disability or special need that requires accommodation, please let us know.
Cyber Security Jobs by Category
Cyber Security Jobs by Location
Cyber Security Salaries