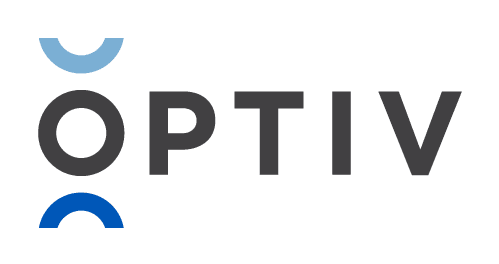 Optiv
Engineer - Network Security | On-site, Bangalore
As a member of the Optiv Security Operations Department, an MSS TAC Engineer position provides frontline maintenance, remote support, and appliance/OS management and health monitoring to customers in a 24x7x365 TAC (Technical Assistance Center) environment. We're looking for knowledge-seeking candidates who will be eager to dive into new things in a fast-paced and ever-changing environment. This role is fitting for those looking to trailblaze their career in network security. Operating as the first impression for Optiv clients in many cases, engineers deliver both third-party Authorized Support and Technology Management service lines and directly assist Optiv clients with their network and/or security-related issues and needs. These two service lines are often part of a much larger client-focused services agenda. Therefore, this position often plays a crucial part in helping to keep overall Optiv/client relationships successful.
How you'll make an impact
Troubleshoot technical issues over the phone and via secure screen share. 
Host troubleshooting conference calls bridging multiple individuals from vendors, clients, third parties, etc. 
Responsible for initial triage of incoming client issues. 
Facilitate customer communication over the phone and email via a ticketing system. 
Document actions in ticketing systems to effectively communicate information to both internal resources and external customers. 
Respond in a timely manner (with published SLA) to incidents and support requests. 
Perform basic troubleshooting to diagnose common Network problems using fundamental TCP/IP network skills. 
Assist engineering staff with lab systems configuration. 
Update open ticket status for engineers and other technicians within the ticketing system. 
Provide knowledge transfer and post-production support activities as necessary. 
Maintain professional and technical knowledge by attending educational workshops; reviewing professional publications; establishing personal networks; participating in professional associations such as ISSA. 
Complete administrative project tasks like time and expense entry, status reporting, and project completion reporting. 
What we're looking for
A minimum of Associates Degree (A.A.) or equivalent from a two-year college or technical school in Information Technology, Information Security/Assurance, Network Administration, Engineering, or related area of study.
Minimum 2+years of hands-on experience with Palo Alto, CISCO firewalls
One or more of the following certifications is beneficial:  Palo Alto Networks – PCNSA, PCNSE /Check Point – CCSA, CCSE / F5 Networks – 301a/b (LTM), 302 (GTM) 303 (ASM), 304 (APM) / Juniper Networks – JNCIA-Junos, JNCIS-ENT, JNCIS-SEC
Fundamental knowledge and minimal exposure to TCP/IP networking.
Entry-level desktop/networking experience, application software experience, with exposure to Microsoft and UNIX/Linux-based operating systems.
Previous IT help desk experience preferred.
Strong soft skills.
Strong written and verbal English skills.
A passion for information, network, and data security.
A solid understanding of information security and networking.
Ability to work US hours (any time zone- Pacific/Mountain/Central/Eastern time zone)
Obtain and maintain top-tier vendor certification.
Acts as a contributor in Optiv communities for solutions of focus
Shift flexibility, including the ability to provide on-call support when needed.
Demonstrated experience and success in a customer-focused satisfaction environment.
Ability to work greater than 40 hours per week as needed.
Ability to travel up to 10 percent of the time.
#LI-SK1
If you are seeking a culture that supports growth, fosters success, and moves the industry forward, find your place at Optiv! As a market-leading provider of cyber security solutions, Optiv has the most comprehensive ecosystem of security products and partners to deliver unparalleled services. Our rich and successful history with our clients is based on trust, serving more than 12,000 clients of varying sizes and industries, including commercial, government, and education. We have the proven expertise to plan, build, and run successful security programs across Risk Management, Cyber Digital Transformation, Threat Management, Security Operations - Managed Services, and Identity and Data Management.
With Optiv you can expect
• A company committed to championing Diversity, Equality, and Inclusion through our Affinity groups including, Black Employee Network, Disabled Employee Network, Latino Employee Network, Optiv Pride (LGBTQIA+), Veterans Support Network, and Women's Network.• Work/life balance. • Professional training resources• Creative problem-solving and the ability to tackle unique, complex projects• Volunteer Opportunities. "Optiv Chips In" encourages employees to volunteer and engage with their teams and communities.• The ability and technology necessary to productively work remote/from home (where applicable)
Optiv is an equal opportunity employer. All qualified applicants for employment will be considered without regard to race, color, religion, sex, gender identity, sexual orientation, national origin, status as an individual with a disability, veteran status, or any other basis protected by federal, state, or local law. Optiv respects your privacy.  By providing your information through this page or applying for a job at Optiv, you acknowledge that Optiv will collect, use, and process your information, which may include personal information and sensitive personal information, in connection with Optiv's selection and recruitment activities.  For additional details on how Optiv uses and protects your personal information in the application process, click here to view our Applicant Privacy Notice. If you sign up to receive notifications of job postings, you may unsubscribe at any time.
Cyber Security Jobs by Category
Cyber Security Salaries