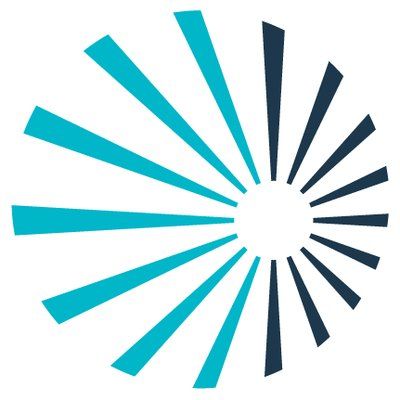 Starburst Data, Inc.
DevSecOps Engineer
About Starburst
At Starburst, we are working to dismantle the status quo of data silos and vendor lock-in every single day. For decades, database companies have held their customers hostage and we believe that's just plain wrong. Starburst offers a full-featured data lake analytics platform, built on open source Trino. Our platform includes all the capabilities needed to discover, organize, and consume data without the need for time-consuming and costly migration projects. Today more than 300 leading organizations trust us to make better decisions faster. Though Starburst has raised $414M in venture funding from top investors, we were founded in a rather unusual way as we bootstrapped the business with customers and revenue from the very beginning! We are a remote-first company with employees all over the world and are proud to be named a Best Place to Work. Come join our team of All-Stars!
About the role
As a
DevSecOps
Engineer on the Starburst Security team, you'll work with Starburst Galaxy Engineering to design and protect
cloud
and data environments to meet our customers' security needs for our growing fully-managed data lake analytics platform, Starburst Galaxy.The DevSecOps Engineer will be responsible for integrating security practices and principles into the software development and operations processes, with the goal of ensuring that components and infrastructure within Galaxy are secure, compliant, and resilient.Daily tasks will include embedding security into the development process by reviewing code, identifying vulnerabilities, and implementing security measures. 
As a DevSecOps Engineer at Starburst you will:
Collaborate closely with our development and infrastructure teams to integrate security into every phase of the software development lifecycle 
Infrastructure as Code (IaC): Develop and maintain infrastructure as code scripts and templates to enable automated provisioning and management of infrastructure components, using Pulumi
Integrate security practices into the development and operations process to ensure continuous delivery of secure and resilient software
Identify and remediate security vulnerabilities in applications and infrastructure components, using Wiz and cloud native tools
Build and implement security solutions across the product lifecycle by completing architecture review requests
Implement code signing and mature our secrets management program
Improve perimeter security by managing our Cloudflare WAF
Make suggestions, and guide discussions on how to improve security posture in  AWS/Azure/GCP
Some of the things we look for:
Demonstrated experience with securing cloud environments (Familiarity with Amazon AWS policy, configuration, and security management tools)
Azure and GCP cloud experience preferred
Programming experience  (Preference for Java, Python, Typescript)
Experience managing infrastructure as code templates and scripts (e.g., Terraform, Pulumi) to provision and configure infrastructure components securely
Demonstrated experience with secure development, coding, and engineering practices. Comfortable suggesting and making developer-led security improvements
Demonstrated ownership and grit: these are core values we take seriously at Starburst
Ability to execute - an ideal candidate can set clear plans of action and see complex security projects through to completion, especially while working at the pace of a startup
Strong ability to work with multiple stakeholders to understand the best way to secure software for intricate and complex features. A willingness to collaborate with cross-functional engineering teams is essential
Where could this role be based?
We are looking for someone located on the East Coast.
Why build your career at Starburst?
We live by our three core company values: Character, Competence, and Ownership and are a team of top performers. We are each in the driver's seat, shaping our organization and working together towards our common mission. We are solving exceptionally complex and meaningful challenges here and as we innovate, we each have the opportunity to build our careers alongside Starbursts's growth.We take care of our global workforce by making sure employees enjoy competitive salaries and attractive stock grants, remote-friendly work options, flexible paid time off, and more!Starburst Data is a diverse, equitable, and inclusive place to work. Everyone is welcome at the Starburst table and we have several employee resource groups such as Womxn At Starburst, Starburst Military, and Starburst Pride. We know that the more diverse perspectives we have at the table will only serve us to make a better team and company. Starburst provides equal employment opportunities to all employees and applicants for employment and prohibits discrimination and harassment of any type without regard to race, color, religion, age, sex, national origin, disability status, genetics, protected veteran status, sexual orientation, gender identity or expression, or any other characteristic protected by federal, state or local laws.#BI-Remote
#LI-Remote
Cyber Security Jobs by Category
Cyber Security Salaries