Tuesday, September 20, 2022 • 6 min read
10 Free Online Cyber Security Courses to help you get a Job in this Industry
By Krichelle Ching
There is an increasing need for cybersecurity professionals as cybercrime affects both individuals and corporations globally. The necessity to improve cybersecurity measures has sharply increased as digitalization sweeps the globe, increasing the number of jobs available for experts in the field.
Begin with these free Cyber Security Courses Online to learn about the vast array of amazing career options in the cybersecurity industry. These cybersecurity courses offer a starting point for prospective new careers in the field. To assist you in selecting the best solution, we provide you with a shortlist of possibilities.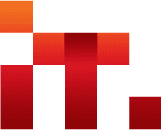 Conclusion
We see a plethora of Cyber Security Courses for people at all levels. Universities, training institutes, and cybersecurity firms are offering free courses to usher in new talents into the information security industry. Take advantage of these opportunities and land that dream job in the cybersecurity space.
CISM Cissp Pentester Jobs
Read next