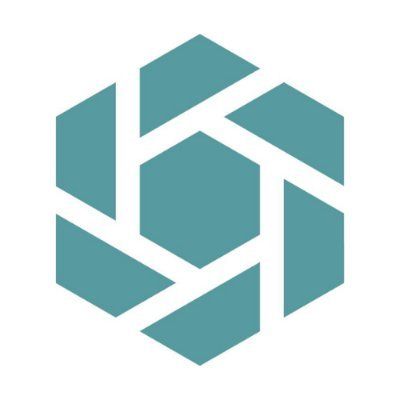 SecurityScorecard
Threat Intelligence Research Content Marketer
About SecurityScorecard:
SecurityScorecard is the global leader in cybersecurity ratings, with over 12 million companies continuously rated, operating in 64 countries. Founded in 2013 by security and risk experts Dr. Alex Yampolskiy and Sam Kassoumeh and funded by world-class investors, SecurityScorecard's patented rating technology is used by over 25,000 organizations for self-monitoring, third-party risk management, board reporting, and cyber insurance underwriting; making all organizations more resilient by allowing them to easily find and fix cybersecurity risks across their digital footprint.
Headquartered in New York City, our culture has been recognized by Inc Magazine as a "Best Workplace," by Crain's NY as a "Best Places to Work in NYC," and as one of the 10 hottest SaaS startups in New York for two years in a row. Most recently, SecurityScorecard was named to Fast Company's annual list of the World's Most Innovative Companies for 2023 and to the Achievers 50 Most Engaged Workplaces in 2023 award recognizing "forward-thinking employers for their unwavering commitment to employee engagement."  SecurityScorecard is proud to be funded by world-class investors including Silver Lake Waterman, Moody's, Sequoia Capital, GV and Riverwood Capital.
About the role
You will be responsible for researching and producing high-quality threat intelligence reports and articles that provide valuable insights into the evolving threat landscape. The ideal candidate is a skilled writer with a strong cybersecurity and threat intelligence background who is passionate about staying up-to-date with the latest security trends. Join forces with our exceptional team of threat researchers and data scientists to produce provocative, original research and captivating data visualizations. 
You'll bring energy, storytelling, creativity, curiosity, strategic thinking, and smart judgment to help share how SecurityScorecard threat intelligence transforms cybersecurity outcomes. 
Key Responsibilities 
Research and analysis: Conduct in-depth research on emerging threats, vulnerabilities, and cyberattacks. Analyze data from various sources to identify trends and patterns in the threat landscape.
Content creation: Write clear, concise, and engaging threat intelligence reports, articles, and briefings. Translate technical information into accessible content for both technical and non-technical audiences.
Collaboration: Collaborate with cross-functional teams, including security analysts, researchers, and data scientists, to gather insights and data for threat intelligence content.
Stay Informed: Stay current with cybersecurity news, industry trends, and emerging threats. Continuously update and expand your knowledge of cybersecurity best practices.
Quality assurance: Ensure the accuracy and relevance of threat intelligence data.. Review and edit content to maintain high-quality standards.
Timely Delivery: Meet deadlines for the production and publication of threat intelligence reports and articles.
Communication: Effectively communicate threat intelligence findings to internal teams and external stakeholders.
Qualifications
Bachelor's degree in Cybersecurity, Computer Science, Journalism, or a related field.
3-5 years of proven experience in threat intelligence research and writing, preferably in a cybersecurity or information security context.
Strong writing and editing skills, with the ability to convey complex technical information clearly and effectively.
Knowledge of cybersecurity concepts, malware analysis, and cyber threat trends.
Familiarity with threat intelligence platforms and tools.
Strong analytical and problem-solving skills.
Ability to work independently and collaboratively in a fast-paced environment.
Excellent attention to detail and organizational skills.
Benefits:Specific to each country, we offer a competitive salary, stock options, Health benefits, and unlimited PTO, parental leave, tuition reimbursements, and much more!
The estimated salary range for this position is $103,000-172,000. Actual compensation for the position is based on a variety of factors, including, but not limited to affordability, skills, qualifications and experience, and may vary from the range. In addition to base salary, employees may also be eligible for annual performance-based incentive compensation awards and equity, among other company benefits.
SecurityScorecard is committed to Equal Employment Opportunity and embraces diversity. We believe that our team is strengthened through hiring and retaining employees with diverse backgrounds, skill sets, ideas, and perspectives. We make hiring decisions based on merit and do not discriminate based on race, color, religion, national origin, sex or gender (including pregnancy) gender identity or expression (including transgender status), sexual orientation, age, marital, veteran, disability status or any other protected category in accordance with applicable law. 
We also consider qualified applicants regardless of criminal histories, in accordance with applicable law. We are committed to providing reasonable accommodations for qualified individuals with disabilities in our job application procedures. If you need assistance or accommodation due to a disability, please contact [email protected].
Any information you submit to SecurityScorecard as part of your application will be processed in accordance with the Company's privacy policy and applicable law. 
SecurityScorecard does not accept unsolicited resumes from employment agencies.  Please note that we do not provide immigration sponsorship for this position.     #LI-DNI
Cyber Security Jobs by Category
Cyber Security Salaries