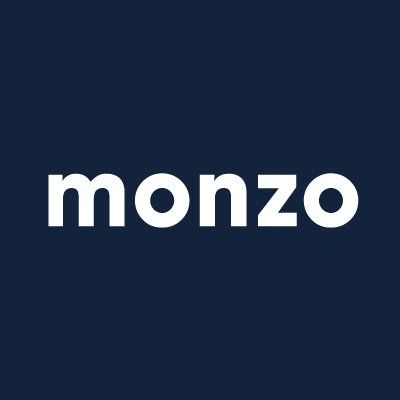 Monzo
Team Manager, Vulnerability, Accessibility, Inclusion & Bereavements (VAIB)
📍Distributed | 💰 From £30,000 + Benefits | 
About us: 
We're here to make money work for everyone and we're doing things differently. For too long, banking has been obtuse, complex and opaque. We want to change that and build a bank with everyone, for everyone. Our amazing community suggests features, test the app and give us constant feedback so we can build something everyone loves. We're focused on solving problems, rather than selling financial products. We want to make the world a better place and change people's lives through Monzo.
About our Vulnerability, Accessibility, Inclusion and Bereavements (VAIB) Team
https://monzo.com/i/supporting-all-our-customers
Your Day to Day:
We're looking for an individual with strong Vulnerable Customer experience to join our Management team and lead a team of VAIB customer operatives (COps).
As a Team Manager, you'll be responsible for managing the professional development of your team members, providing coaching and support on Vulnerable Customer tasks, driving exceptional individual and collective performance, guiding individuals through challenging situations, and celebrating their successes. Your team will consist of around 12 COps of varying experience supporting our vulnerable customers through a wide range of situations.  As a Team Leader, your job will be to manage each COp's personal and professional development, listening, guiding them through hard times and celebrating their successes. You will also and work closely with other Vulnerable Customer Team Leaders to ensure that best practice is shared.
You'll hold weekly meetings with your team members (both individually and together as a team) to ensure everyone is informed, engaged, and performing at work. You'll also be responsible for aggregating the feedback that your team provides in these meetings and feeding it into operational leadership to ensure we continue to improve on our processes and tooling.
Team Managers are also heavily involved in our hiring processes, and regularly act as interviewers - so you may also have the opportunity to help shape the team as it continues to grow.
Platforms you'll be using: 
BizOps
Slack
HiBob
Notion
Guru & Looop
Lattice
Greenhouse
Peakon
GSuite Bizops & Supportal (Monzo's internal systems)
Your day-to-day   
Managing the personal & professional development of around 12 Vulnerable Customer COps.
Providing coaching, feedback, and support to your team on Vulnerable Customer tasks.
Monitoring and improving service levels for the work completed by your team.
Clearly communicating business change, ensuring your team remains fully engaged.
Contributing to the construction and maintenance of a strong control environment by minimising avoidable breaches and risk events.
Speaking with customers and supporting customer advisors with complex decisioning when necessary.
Empowering others to spot opportunities to make a difference to customers and Monzo's ways of working
Helping your team with the most difficult queries and building their knowledge around complex issues
Managing performance by giving sometimes difficult feedback and helping your team members to improve and learn
Regularly reviewing the quality of your team's customer interactions to identify areas of potential improvement, both individually and structurally
Ensuring the secure storage and maintenance of sensitive personal data and performance related documents for reports
Motivating your Team – we're growing fast and need to make sure COps stay engaged during challenging periods of demand
Ensuring everyone in your Team feels they have a voice
Working closely with other Team Managers to ensure that best practice is shared
Aggregate the feedback from your Team into the Domain and wider Operations leadership, to ensure we continue to improve on our processes and tooling
Conducting interviews for VAIB COps and TMs and contributing to hiring decisions
Chairing employee relations cases and making decisions consistent with Monzo's values. 
You should apply if:
You have experience in People management and have the ability to lead others in team success and engagement
You have a great understanding of Vulnerability and experience working within this space.
You're analytical and can confidently create a narrative with data.
Strong data collation/reporting/presentation & root cause analysis.
Great at problem solving and prioritising work items.
Empathetic and supportive approach to people management.
Excellent stakeholder management and communication skills.
Experience in managing employee relations cases
Experience of taking individuals and teams from a position of underperformance to high performance
You have great time management skills, experience of managing conflicting priorities and prioritising time sensitive workloads
You're able to become fluent with MacOs, Slack and GSuite tools
The Interview Process:
Our interview process involves 5 main stages: 
Application and completion of application questions
A call from one of our recruiters
A group exercise
A Values based interview with Operations Managers and Team Managers (1 hour) 
A Role Specific interview with Operations Managers and Team Managers (1 hour) 
Our average process takes around 2-3 weeks but we will always work around your availability. You will have the chance to speak to our recruitment team at various points during your process but if you do have any specific questions ahead of this please contact us at [email protected]
What's in it for you:
💰 From £30,000 per annum ➕ stock options & benefits 
⏰ You will work Monday to Friday, with 1 in 8 weekend work based on business need. Shifts will mainly be between 8am-8pm, on a rotational basis.
📚Learning budget of £1,000 a year for books, training courses and conferences
➕And much more, see our full list of benefits here
The closing date for this role is the 3rd November 2023 at 12 noon.
Equal Opportunity Statement
We are actively creating an equitable environment for every Monzonaut to thrive.
Diversity and inclusion are a priority for us and we are making sure we have lots of support for all of our people to grow at Monzo. At Monzo, embracing diversity in all of its forms and fostering an inclusive environment for all people to do the best work of their lives with us. This is integral to our mission of making money work for everyone. You can read more in our blog,  2022 Diversity and Inclusion Report and 2022 Gender Pay Gap Report.
We're an equal opportunity employer. All applicants will be considered for employment without attention to age, ethnicity, religion, sex, sexual orientation, gender identity, family or parental status, national origin, or veteran, neurodiversity or disability status.
#LI-Remote #LI-HRW
Cyber Security Jobs by Category
Cyber Security Salaries