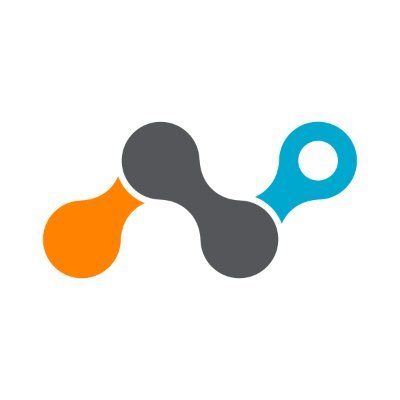 Netskope
Sr. Software Engineer, SaaS API Security Incident Management
About Netskope
Today, there's more data and users outside the enterprise than inside, causing the network perimeter as we know it to dissolve. We realized a new perimeter was needed, one that is built in the cloud and follows and protects data wherever it goes, so we started Netskope to redefine Cloud, Network and Data Security. 
Since 2012, we have built the market-leading cloud security company and an award-winning culture powered by hundreds of employees spread across offices in Santa Clara, St. Louis, Bangalore, London, Melbourne, and Tokyo. Our core values are openness, honesty, and transparency, and we purposely developed our open desk layouts and large meeting spaces to support and promote partnerships, collaboration, and teamwork. From catered lunches and office celebrations to employee recognition events (pre and hopefully post-Covid) and social professional groups such as the Awesome Women of Netskope (AWON), we strive to keep work fun, supportive and interactive. Visit us at Netskope Careers. Please follow us on LinkedIn and Twitter@Netskope.
About the role
Please note, this team is hiring across all levels and candidates are individually assessed and appropriately leveled based upon their skills and experience.
Netskope's SaaS API Security team designs, develops, enhances and operates Introspection, our large-scale API integration with the top SaaS services, including  Box, Dropbox, Google Workspace, Microsoft 365, Slack, Salesforce and more. Introspection allows us to see every activity and piece of data in these SaaS services and do real-time analysis on it to provide security risk management for our customers, including data security, access control, threat prevention, data loss prevention, user coaching and more. 
What's in it for you
As a member of this team you will work in an innovative, fast-paced environment with other experts to develop and enhance Introspection and our related Incident Management capabilities. You will solve complex scale problems and deploy and manage the solution in production, including interactions with well known SaaS Applications via their APIs at cloud scale. If you are driven by high-quality, high-velocity software delivery challenges, and using innovative and cutting edge solutions to achieve these goals, we would like to speak with you.
What you will be doing
Designing and building large-scale, highly-replicable cloud-based products and services
Building REST APIs to provide provisioning services
Coding in Golang and Python
Using emerging technologies to build a highly performant, distributed and scalable system that can seamlessly interoperate with other enterprise elements.
Designing data access layers to optimize the storage and retrieval of data. 
Working with Product Management to understand and define requirements
Required skills and experience
8+ years of experience designing and developing automated tests and frameworks for enterprise grade software, including direct experience developing scalable, high-performance cloud services based upon microservices architecture.
Expertise in programming languages like Python or Java (Python preferred).
Expertise in RESTful Web Service automation and Day-1 automation readiness.
Hands-on experience with public REST APIs/SDK of major SaaS vendors like Google, Microsoft or IaaS solutions like AWS, GCP etc.
Experience validating complex systems, including data pipelines, task queueing, async processing etc.
Experience working on cloud based products and improving their reliability, resiliency and scalability.
Expertise in Linux and troubleshooting system/server side Linux-based systems.
Experience with technologies like Redis, Kafka, Ceph and NoSQL databases.
Experience with  Docker, Kubernetes and AWS/GCP
Familiarity with CI/CD tools like Jenkins, Drone and observability tools like ELK, Grafana etc.
Familiarity with source code systems like Github
Understanding of Python Celery
Strong written and verbal communication skills, and the ability to communicate in an open, transparent and consistent manner with other teams and your co-workers.
Education
BSCS or equivalent required, MSCS or equivalent strongly preferred
#LI-DB1
Netskope is committed to implementing equal employment opportunities for all employees and applicants for employment. Netskope does not discriminate in employment opportunities or practices based on religion, race, color, sex, marital or veteran statues, age, national origin, ancestry, physical or mental disability, medical condition, sexual orientation, gender identity/expression, genetic information, pregnancy (including childbirth, lactation and related medical conditions), or any other characteristic protected by the laws or regulations of any jurisdiction in which we operate.
Netskope respects your privacy and is committed to protecting the personal information you share with us, please refer to Netskope's Privacy Policy for more details.
Cyber Security Jobs by Category
Cyber Security Salaries