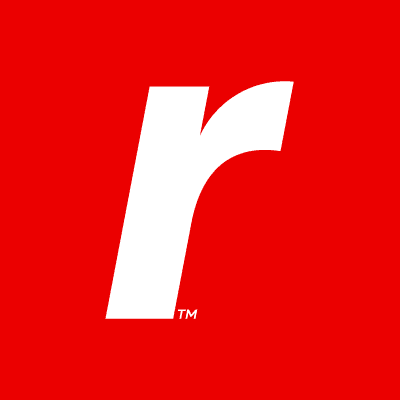 Rackspace
Software Engineering Manager
Netherlands - Remote•NetherlandsEurope•December 9, 2023
The Professional Services Delivery team provides guidance, advice, and implementation services to customers migrating to the cloud. We build solutions that accelerate our customers to deliver value faster. Due to continued growth, we are seeking an additional practice manager to join the management team within the Platform and Apps function.If you are an expert in modern engineering practices like TDD, CI/CD, DDD, microservices, and cloud engineering, have a passion for solving complex problems with your tech skills, and are skilled at developing engineering talent, apply today!As a manager, you will establish and evolve the technical development of the Platform & Apps function within EMEA professional services. You will lead a team of up to twenty developers and engineers, hiring and retaining diverse, high-performing talent. Establish clear objectives and key results, develop consistent practices across the team, and drive resolution of challenging problems.Our developers and engineers deliver a wide range of technical solutions on platforms like GCP, AWS, and Azure, using modern technologies and processes. In addition to line management, you will be the key contact overseeing customer engagements day-to-day, applying your technical expertise to drive vision into action and results. We seek a leader who can take responsibility for team performance, develop effective working relationships, deliver technical capabilities adhering to company values, and maintain professionalism.Dutch & English languages requiredCustomer travel Required
Key Accountabilities
Drive successful relationships with key customer stakeholders supported by the practice.
Work with other Rackspace stakeholders to make every engagement a success.
Identify opportunities for improvement with the customer, the team and Rackspace and own the outcomes for those improvements.
Be the go-to person for your team and the customer regarding the day-to-day delivery of the work.
Establish strategic plans and operational practices (e.g., people, skill sets, engagement approaches, processes and policies, enablement and coaching) for DevOps transformation service.
Partner with the sales teams to build service forecasts for new and existing services
Coach, motivate and train Professional Services Engineer team members and consultants to improve their delivery quality and efficiency.
Ensure the delivery model is focused on quality, cost-effective delivery of services, and customer success outcomes.
Day-to-day management of a team of highly skilled software developers and engineers.
Contribute to building a diverse team of engaged and motivated engineers (Rackers) within the practice.
Host weekly team huddles and regular one-to-ones with your Rackers, developing and mentoring them to become the best version of themselves and to support their careers.
Manage the performance of the team through our regular performance cycle.
Actively drive initiatives to contribute to our goals and make Rackspace a great place to work.
Key Requirements
Knowledge and familiarity with the Software Development Life Cycle and DevOps required (open-source software knowledge and understanding considered a plus) 
The ideal candidate will have a proven track record in delivering technical professional services engagements to customers. The role requires no hands-on project or delivery work. However, given the highly specialised environments in which we operate, a solid understanding of software engineering and cloud technology, its benefits and challenges are required.
Prior experience in delivering technical services in IT.
Previous experience in leading a team of software engineers in IT, including hiring and personal development of team members.
Excellent written and interpersonal communication skills and the ability to deliver presentations on team performance, both internally and externally.
Ability to deliver constructive and continuous feedback.
Strong attention to detail is required to deliver high-quality reports.
Able to build and maintain strong relationships with people at various levels in the business, both at customer sites and within the broader Rackspace organisation.
#LI-JB2#LI-remote
About Rackspace Technology
We are the multicloud solutions experts. We combine our expertise with the world's leading technologies — across applications, data and security — to deliver end-to-end solutions. We have a proven record of advising customers based on their business challenges, designing solutions that scale, building and managing those solutions, and optimizing returns into the future. Named a best place to work, year after year according to Fortune, Forbes and Glassdoor, we attract and develop world-class talent. Join us on our mission to embrace technology, empower customers and deliver the future.  
More on Rackspace Technology
Though we're all different, Rackers thrive through our connection to a central goal: to be a valued member of a winning team on an inspiring mission. We bring our whole selves to work every day. And we embrace the notion that unique perspectives fuel innovation and enable us to best serve our customers and communities around the globe. We welcome you to apply today and want you to know that we are committed to offering equal employment opportunity without regard to age, color, disability, gender reassignment or identity or expression, genetic information, marital or civil partner status, pregnancy or maternity status, military or veteran status, nationality, ethnic or national origin, race, religion or belief, sexual orientation, or any legally protected characteristic. If you have a disability or special need that requires accommodation, please let us know.
Cyber Security Jobs by Category
Cyber Security Jobs by Location
Cyber Security Salaries