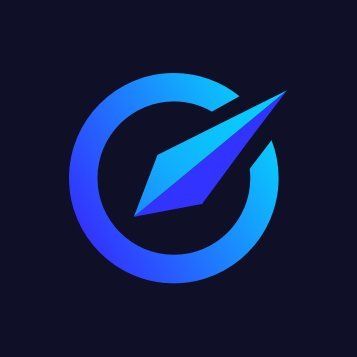 GuidePoint Security
ServiceNow Developer (SecOps) - North Central region (Remote in the U.S.)
GuidePoint Security provides trusted cybersecurity expertise, solutions and services that help organizations make better decisions and minimize risk. By taking a three-tiered, holistic approach for evaluating security posture and ecosystems, GuidePoint enables some of the nation's top organizations, such as Fortune 500 companies and U.S. government agencies, to identify threats, optimize resources and integrate best-fit solutions that mitigate risk.
Key Responsibilities:
Design and implement solutions for integrating security operations, configuration management, and vulnerability management processes into the ServiceNow platform.
Configure and maintain the ServiceNow Security Operations and Vulnerability Response processes, including integrations with other systems and data sources.
Develop custom automation and workflows using JavaScript, HTML/CSS, Python and other ServiceNow technologies.
Configure and manage vulnerability scanning tools via APIs and integrate with ServiceNow.
Keep up to date with emerging trends and technologies in ServiceNow Security Operations and related modules
Basic qualifications:
Bachelor's degree in computer science, Information Systems, or a related field is preferred.
At least 1-2+ years of experience in ServiceNow SecOps and CMDB implementation and integration
Strong programming skills in JavaScript, HTML/CSS, Python, and other ServiceNow technologies
Preferred skills
Basic understanding of vulnerability management and security operations processes and procedures
Strong problem-solving and analytical skills
Excellent communication, documentation and collaboration skills
Certification in one or more of the following:

ServiceNow Certified System Administrator
ServiceNow Certified Application Developer
ServiceNow Certified Application Specialist
ServiceNow Certified Implementation Specialist certification in one or more of the following:

Risk and Compliance
Vendor Risk Management (VRM)
Security Incident Response (SIR)
Vulnerability Response (VR)
We use Greenhouse Software as our applicant tracking system and Free Busy for HR screen request scheduling. At times, your email may block our communication with you. Please be sure to check your SPAM folder so that you don't miss updates on your application.
Why GuidePoint?GuidePoint Security is a rapidly growing, profitable, privately-held value added reseller that focuses exclusively on Information Security. Since its inception in 2011, GuidePoint has grown to over 900 employees, established strategic partnerships with leading security vendors, and serves as a trusted advisor to more than 3,500 customers.
Firmly-defined core values drive all aspects of the business, which have been paramount to the company's success and establishment of an enjoyable workplace atmosphere. At GuidePoint, your colleagues are knowledgeable, skilled, and experienced and will seek to collaborate and provide mentorship and guidance at every opportunity.  
This is a unique and rare opportunity to grow your career along with one of the fastest growing companies in the nation.Some added perks….
Remote workforce primarily (U.S. based only, some travel may be required for certain positions, working on-site may be required for Federal positions)
100% employer-paid medical premiums (employee only $0 deductible and HSA plans) along with 75% employer-paid family contributions
100% employer-paid dental premiums (employee only) along with 75% employer-paid family contributions
12 corporate holidays and a Flexible Time Off (FTO) program
Healthy mobile phone and home internet allowance
Eligibility for retirement plan after 2 months at open enrollment
Pet Benefit Option
Cyber Security Jobs by Category
Cyber Security Salaries