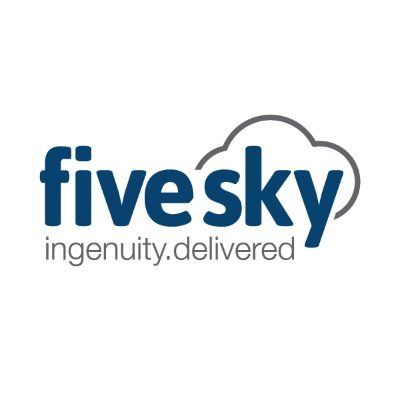 Fivesky
Senior Security Architect
Are you a skilled Security Professional with a passion for Security Architecture? Do you have a deep commitment to safeguarding critical information and systems? If so, then you might be Fivesky's next Senior Security Architect!
Who you are:
An experienced Security Architect with 5+ years experience and a track record of success in protecting organizations against advanced threats.
Familiar with common application layer vulnerabilities (OWASP Top 10) and able to recommend countermeasures.
Proficiency in security-related topics such as authentication, identity management, data protection, encryption, and more.
Familiar with Single Sign-On technologies like SAML, Kerberos, and Siteminder.
Able to review code of enterprise applications and identify possible security vulnerabilities.
Understanding of OSI network model and the risks present at each layer.
Knowledgable about network architecture and the functions of network equipment such as switches, routers, firewalls, proxies, VPN, and load-balancers.
Expert on security-related topics such as authentication, entitlements, identity management, data protection, data leakage prevention, validation checking, encryption, hashing, principle of least privilege, software attack methodologies, secure data transfer, secure data storage, etc.
A confident communicator with great interpersonal skills who can distill complex security concepts into clear recommendations.
A proactive problem-solver with a strong sense of ownership and the ability to multitask effectively.
What you will do:
Work as part of the SecDesign security architecture team and collaborate with Infrastructure and Development teams to provide specialized security insights during architecture design and review sessions.
Identify and manage areas of cyber risk, ensuring appropriate risk mitigation strategies are implemented.
Provide expert cybersecurity guidance to the Technology Department and contribute to the creation of cybersecurity position papers.
Perform security design reviews and assessments for various technologies, infrastructure, applications etc.
Meet with system owners to understand the scope, business need and tech involvement.
Reporting, diagramming, and technical documentation.
It would be awesome if you had:
Experience working with SecDesign and/or Cloud Security.
Experienced with at least one primary operating system (UNIX or Windows), and familiar with the configuration and management of that platform on an enterprise scale, the security risks to that platform, and how to mitigate those risks.
Conducted penetration testing in a current or previous role.
Industry certifications (ISC2, ISACA, SAN) that enhance your qualifications.
Who we are: 
Fivesky is a rapidly growing global technology solution provider. We collaborate with leading financial service firms to deliver networking, cybersecurity, and cloud-based solutions for intricate, global projects. Our work environment fosters growth and excellence, offering competitive compensation, professional development, career progression, and a dash of fun.
Fivesky is an equal opportunity employer. We uphold anti-discrimination principles and create an inclusive atmosphere, prohibiting all forms of discrimination and harassment. We provide equal employment opportunities regardless of race, color, religion, sex, sexual orientation, gender identity, pregnancy, age, national origin, disability status, genetic information, or protected veteran status.
This is a full-time position located in Mumbai, India. The compensation package is commensurate with your experience and qualifications.
(FS_RID_0765)
Cyber Security Jobs by Category
Cyber Security Salaries