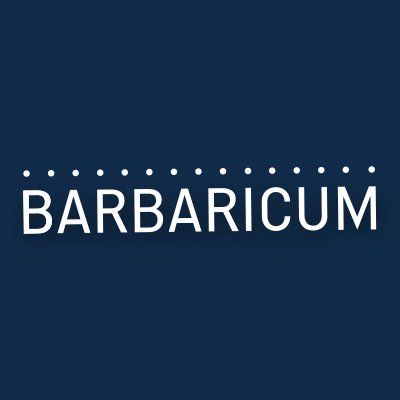 Barbaricum
Senior Open-Source (OSINT) Intelligence Analyst
Barbaricum is a rapidly growing government contractor providing leading-edge support to federal customers, with a particular focus on Defense and National Security mission sets. We leverage more than 15 years of support to stakeholders across the federal government, with established and growing capabilities across Intelligence, Analytics, Engineering, Mission Support, and Communications disciplines. Founded in 2008, our mission is to transform the way our customers approach constantly changing and complex problem sets by bringing to bear the latest in technology and the highest caliber of talent.
Headquartered in Washington, DC's historic Dupont Circle neighborhood, Barbaricum also has a corporate presence in Tampa, FL and Dayton, OH, with team members across the United States and around the world. As a leader in our space, we partner with firms in the private sector, academic institutions, and industry associations with a goal of continually building our expertise and capabilities for the benefit of our employees and the customers we support. Through all of this, we have built a vibrant corporate culture diverse in expertise and perspectives with a focus on collaboration and innovation. Our teams are at the frontier of the Nation's most complex and rewarding challenges. Join us.
Barbaricum seeks a Senior Open Source Intelligence Analyst to provide services to a worldwide Army Intelligence and Security Command (INSCOM) customer based out of Fort Gordon. The Analyst will work as part of a team to operationalize OSINT for the Department of the Army in support of Conventional and Special Operations Forces. This activity will inform and implement Army policy, provide access to, training for, and management and oversight of enterprise-approved OSINT capabilities for the Army. This contract supports the expansion of existing and emerging OSINT capabilities, and includes the activities related to and in support of delivering collection and exploitation support, training, capabilities management support, OSINT readiness, hosting environment support services, and emergent project support as needed. 
Responsibilities
Conduct collection and exploitation of Publicly Available Information (PAI) via use of OSINT tools
Conduct exploitation of social media and public accessible databases
Produce Open Source intelligence (OSINT) Reports and other OSINT network analysis products
Gather, synthesize, and analyze open source intelligence information in support of objectives related to force protection, counterterrorism, counternarcotics, and other areas of the Army mission
Coordinate and collaborate with other intelligence disciplines to produce finished intelligence products, including threat assessments
Assess and provide recommendations on emerging OSINT methodologies and tools
Respond to Requests for Information
Provide input to curriculum development for OSINT training requirements
Provide support to operational planning, technical papers, and other tasks as directed by customer
 Troubleshoot OSINT tools
Qualifications
Top Secret/SCI security clearance required
Graduate of OS301/OS302
8+ years demonstrated intelligence experience w/ MA/MS or 10+yr w/ BA/BS
Experience utilizing Commercial Off The Shelf (COTS) OSINT tools which include but are not limited to the Berber Hunter Tool Kit applications (e.g., SILO, SCRAAWL, Data Miner, and Babel).
Demonstrated experience in a field related to OSINT research, collection management, or analysis or the exploitation of PAI or social media
Prior military or government analytical training (e.g., all source, SIGINT, HUMINT or GEOINT)
Must have demonstrated knowledge of signature reduction and experience, collecting and exploiting from deep web and dark web information
Desired Qualifications
Experience conducting intelligence analytical support for the DoD 
Foreign language capabilities of 2+/2+ DLPT or better 
Knowledge of scripting languages and technologies, including Python, Java, R Script, and JEMA
Experience with researching tradecraft relevancy
Knowledge of, and experience with, distributed learning methodologies and technologies
Experience with MS Office and SharePoint
Additional Information
For more information about Barbaricum, please visit our website at 
www.barbaricum.com
.  We will contact candidates directly to schedule interviews.  
No phone calls please.  
Cyber Security Jobs by Category
Cyber Security Salaries