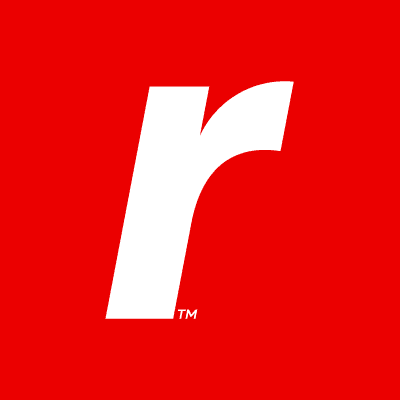 Rackspace
Senior Manager, Accounting (Remote in the U.S.)
United States - Remote•United StatesNorth America•December 10, 2023
We are seeking a highly skilled professional with proven experience in managing accounting teams at a global company to join us as Senior Manager, Accounting.  This is a key role with responsibility for managing our month-end accounting close process, providing leadership to our corporate and LATAM accounting teams, ensuring effective collaboration between accounting, finance, and business functional teams, and driving continuous improvements and enhancements to our close and reporting processes.
Key Responsibilities
QQCoordinates monthly accounting close by establishing and communicating critical deadlines and monitoring progress across multiple teams and functions. 
Ensures timely and accurate completion of critical tasks and processes, including journal entries, reconciliations, internal schedules and variance explanations, and reporting.
Recommends and implements improvements to financial schedules, reports, and processes.
Ensures compliance with internal controls requirements and accounting policies related to areas of responsibility.
Develop and maintain collaborative relationships with peers and leaders within accounting, finance, operations, and other cross-functional areas.
Maintains expertise of US GAAP and works collaboratively with technical accounting team to identify, resolve, and document non-routine and/or complex transactions in areas of responsibility.
Leads, coaches, and develops team of accounting professionals fostering a positive work environment.
Effectively liaison with internal and external auditors and be responsive to audit requests.
Qualifications
Bachelor's degree in Accounting or Finance  
CPA required
10+ years of relevant experience with emphasis in public company accounting or financial reporting and/or public accounting; minimum 4 years leadership experience
Extensive working knowledge of U.S. GAAP
Excellent verbal and written communication skills
Track record of meeting deadlines while balancing multiple priorities simultaneously
Demonstrated strong organizational skills with critical attention to detail
Adaptable to rapidly changing business needs and priorities
Strong team orientation, with demonstrated ability to build rapport and maintain productive working relationships cross-functionally
Strong business acumen and analytical skills
#LI-AW2#LI-REMOTE
About Rackspace Technology
We are the multicloud solutions experts. We combine our expertise with the world's leading technologies — across applications, data and security — to deliver end-to-end solutions. We have a proven record of advising customers based on their business challenges, designing solutions that scale, building and managing those solutions, and optimizing returns into the future. Named a best place to work, year after year according to Fortune, Forbes and Glassdoor, we attract and develop world-class talent. Join us on our mission to embrace technology, empower customers and deliver the future.  
More on Rackspace Technology
Though we're all different, Rackers thrive through our connection to a central goal: to be a valued member of a winning team on an inspiring mission. We bring our whole selves to work every day. And we embrace the notion that unique perspectives fuel innovation and enable us to best serve our customers and communities around the globe. We welcome you to apply today and want you to know that we are committed to offering equal employment opportunity without regard to age, color, disability, gender reassignment or identity or expression, genetic information, marital or civil partner status, pregnancy or maternity status, military or veteran status, nationality, ethnic or national origin, race, religion or belief, sexual orientation, or any legally protected characteristic. If you have a disability or special need that requires accommodation, please let us know.
Cyber Security Jobs by Category
Cyber Security Jobs by Location
Cyber Security Salaries