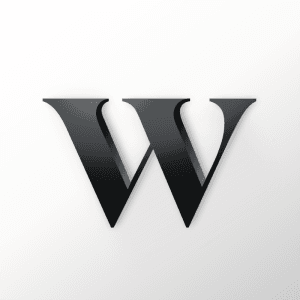 Wealthsimple
Senior Infrastructure Security Developer
Your career is an investment that grows over time!
Wealthsimple is on a mission to help everyone achieve financial freedom by reimagining what it means to manage your money. Using smart technology, we take financial services that are often confusing, opaque and expensive and make them transparent and low-cost for everyone. We're the largest fintech company in Canada, with over 3 million users who trust us with more than $20 billion in assets.Our teams ship often and make an impact with groundbreaking ideas. We're looking for talented people who keep it simple and value collaboration and humility as we continue to create inclusive and high-performing teams where people can be inspired to do their best work.
About the Team
The Infrastructure Security team is a specialized group with a mix of
cloud
infrastructure, networking, scripting and security skillsets who work together to deploy and manage a wide variety of tools and processes to ensure Wealthsimple's systems and data are secure. We manage a variety of Wealthsimple's security stack such as endpoint detection and response, logging and alerting (specifically related to security use cases), workflow automation, web application firewalls (WAF), virtual private networks (VPN), and a range of cloud services.We understand that the lists below may seem overwhelming but don't worry, we don't expect you to be an expert in all of them. Instead, we value your unique combination of skills and experiences.
In this role, you will have the opportunity to:
Further secure our infrastructure, by reviewing and improving network and system security, investigating threats, testing our security posture and recommending security best practices
Develop and implement comprehensive infrastructure security strategies, policies, and procedures to safeguard the organization's networks, systems, and data
Collaborate with cross-functional teams to design and implement security controls and measures to protect against unauthorized access, data loss, and other security threats
Build, manage and improve resources for alerting, logging, and monitoring
Develop and maintain Infrastructure as Code
Stay up-to-date with the latest security technologies, trends, and best practices, and make recommendations for their implementation
Guide our developers in building secure environments that are in-line with security's best practices
Skills You Bring:
Have experience with endpoint detection and response (EDR), specifically for MacOS, iOS, Android and Kubernetes
Have experience with cloud security tools including a deep understanding of AWS Elastic Kubernetes Service (EKS)
Have experience implementing data loss prevention (DLP) tools and policies
Have knowledge of security frameworks such as CIS Benchmarks, SOC2, PCI, or NIST
Possess strong experience with writing and auditing Infrastructure as Code, specifically Terraform
Be able to clearly and effectively communicate, internally and externally, security best practices and strategy
Take ownership of finding & implementing optimal solutions to problems and seeing these initiatives through
Value open communication and working on an exceptionally transparent, debate-and-feedback-driven team
Agree that established and boring tools are great, but looking forward and embracing change, new tools, and different perspectives is just as important
Is eager to teach and learn from their team. We value making others successful!
Nice to Haves:
Have any of the following certifications: CISSP, CEH, Security+, AWS Certified Security - Specialty or GSEC
Have experience working in a micro-service architecture environment that's backed by databases using AWS Aurora PSQL or Oracle
Have experience in testing web applications or a bug bounty profile (such as HackerOne or Bug Crowd) and how infrastructure may get affected as a result of application vulnerabilities
Why Wealthsimple?
🤑 Competitive Salary with top-tier health benefits and life insurance📈 Retirement savings matching plan using Wealthsimple Work🌴 20 vacation days per year and unlimited sick and mental health days📚 Up to $1500 per year towards wellness and professional development budgets respectively 🛫 90 days away program: Employees can work internationally in eligible countries for up to 90 days per calendar year 🌎 A wide variety of peer and company-led employee resource groups (ie. Rainbow, Women of Wealthsimple, Black @ WS) Employee Resource Groups  💖 Company-wide wellness days off scheduled throughout the yearWe're a remote-first team, with over 1000 employees coast to coast in North America. Be a part of our Canadian success story and help shape the financial future of millions — join us!Read our
Culture Manual
and learn more about
how we work.
DEI StatementAt Wealthsimple, we are building products for a diverse world and we need a diverse team to do that successfully. We strongly encourage applications from everyone regardless of race, religion, colour, national origin, gender, sexual orientation, age, marital status, or disability status. Accessibility StatementWealthsimple provides an accessible candidate experience. If you need any accommodations or adjustments throughout the interview process and beyond, please let us know, and we will work with you to provide the necessary support and make reasonable accommodations to facilitate your participation. We are continuously working to improve our accessibility practices and welcome any feedback or suggestions on how we can better accommodate candidates with accessibility needs.
Cyber Security Jobs by Category
Cyber Security Salaries