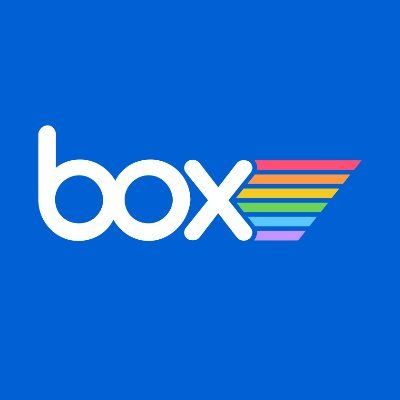 Box
Senior Front-end Engineer, Security Projects
WHAT IS BOX? 
Box is the market leader for Cloud Content Management. Our mission is to power how the world works together. Box is partnering with enterprise organizations to accelerate their digital transformation by creating a single platform for secure content management, collaboration and workflow. We have an amazing opportunity to further establish ourselves as leaders in the space, and we need strong advocates to help us achieve that goal. 
By joining Box, you will have the unique opportunity to help capture a majority of this developing market and define what content management looks like for the digital enterprise. Today, Box powers 100,000+ businesses, including many top Fortune 500 companies who trust our secure collaboration platform to manage the entire content lifecycle.Our Warsaw office is an incredibly exciting addition to our EMEA expansion. We're already in UK, France, and Germany, and the new Poland location will act as a global engineering and product development hub alongside our headquarters in Redwood City, California.
Why Box needs you:
As a Senior Front-end Engineer on the Security Projects team, you'll be part of a team responsible for ensuring Box's security posture stays best-in-class. You will interact with multiple teams and technologies to continuously improve security for our end users, administrators, and Boxers (what we call ourselves). This role offers a unique opportunity to work on a rotating set of projects that will increase your knowledge and exposure across the company. As the security landscape continues to evolve, you will work closely with our Global Security Office and multiple Product & Engineering teams to deliver seamless, secure experiences for Box customers around the world.
What you'll do:
Attend and engage in weekly stand ups, team meetings, manager 1:1s
Work collaboratively with other engineers, team members and across teams 
Play a role in developing and fostering Box culture in the newly created office
Represent Box Poland internally and externally
Who you are:
5+ years of professional software development experience
Be proficient in JavaScript, NodeJS or React
Interest in security topics (authentication, identity, industry best practices, etc.)
Assess, communicate and complete project milestones with manager and team members in a time sensitive manner 
Must speak English proficiently 
Preferred Skills:
Prior experience in the security domain
Leading cross functional projects
Coaching and developing management bench in the team
Prior experience with Google Cloud Platform and Docker/Kubernetes
Prior experience in Java or other OOP languages
Percentage of Time Spent:
70% coding
10% documentation
10% technical investigation
10% meetings
Methodology:
Agile management - Scrum
Issue tracking tool - Jira
Knowledge repository - GitHubEnterprise
Code reviews - GitHubEntreprise 
Version control system - GIT
EQUAL OPPORTUNITY 
We are an equal opportunity employer and value diversity at our company. We do not discriminate on the basis of race, religion, color, national origin, gender, sexual orientation, age, marital status, veteran status, disability, and any other protected ground of discrimination under applicable human rights legislation". For details on how we protect your information when you apply, please see our cloud.app.box.com/v/BoxPersonnelPrivacyNotice" target="_blank" data-attrib-id="link-4ea41991-863e-4a8a-98bf-99b5da26a617">Personnel Privacy Notice.For more details on how Box Poland protects your information, please see our Supplemental Personnel and Candidate Privacy Notice. 
#LI-AK1
Cyber Security Jobs by Category
Cyber Security Salaries