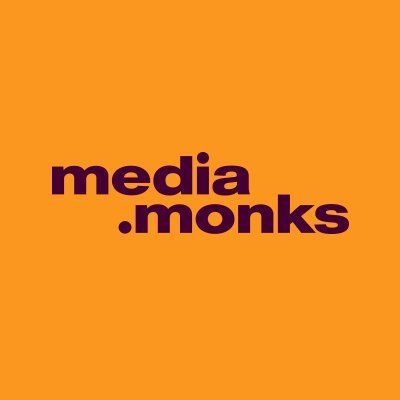 Media.Monks
Senior Data Consultant
The Opportunity
We are looking for a Senior Data Consultant to offer client support for our Seoul data team. As a Senior Data Consultantyou will own relationships with stakeholders and various client-side departments to oversee design, development, and utilisation of data for digital analytics platforms such as Google Analytics or Adobe Analytics. You will be responsible for ensuring clients see value from their investments in data and analytics, as well as managing the implementation of a range of resources to successfully deliver initiatives.
We provide comprehensive training and ongoing development for this role.
Responsibilities include:
Client facing responsibilities
Project manage the implementation of digital analytics initiatives, and manage day to day relationship and delivery
Coordinate a delivery team of Solution Engineers, Data Scientists, Analysts and Platform Specialists to deliver sophisticated solutions for clients
Create and present actionable insights and help your clients improve their marketing initiatives
Lead the set-up and maintenance of data collection for client's digital properties
Define and deliver a strategic roadmap of high-value data initiatives and use cases to the client, and ensures the client sees positive ROI from their investment in data
Become a trusted advisor to senior stakeholders (Eg. Head of Marketing or Head of Customer Analytics and above)
Business and commercial responsibilities
Drive towards higher effective rate between client value and costs; build efficiencies into repeatable processes and scale globally
Work with the Product team to translate business requirements into new products
Work with Sales team to translate products into outbound opportunities
What you bring to it:
Skills and Experience
6+ years proven experience in a client facing role is a must have
Knowledge and experience using digital analytics platforms like Google Analytics or Adobe Analytics is desired
Demonstrated examples of project management methodologies also highly valued
Experience and familiarity with digital marketing platforms across media buying (e.g. Display & Video 360, Campaign Manager 360, Google Ads, Facebook etc), testing and personalisation (e.g. Optimize 360, Optimizely), marketing automation (e.g. Marketo, Salesforce Marketing Cloud), CRM (e.g. Salesforce), web content (e.g. Adobe Experience Manager, Sitecore), ecommerce (e.g. Shopify, Magento) and UX/CX are all valued.
Ability to explain technical concepts to non-technical audiences and communicate business value of suggested ideas & plans
Bachelor's degree in Business/Commerce, Computer Science, Management of Information Systems, Math, or Statistics/Economics are preferred. 
Certifications in Google Analytics, Adobe Analytics or Google Cloud are highly valued.
The successful candidate will also be passionate about working in an extremely fast-paced, growth-driven, and fluid start-up environment as well as a desire to help build a company up from an early stage.
#LI-CX1
About Media.Monks:
Media.Monks is the purely digital operating brand of S4Capital plc that connects 8,600+ digital natives across one global team. We are united by a mission to shift industries forward and pave the path towards ambitious outcomes so our clients and our people can realize their full potential for growth. Our unified model combines solutions in media, data, social, platforms, studio, experience, brand and technology services to help our clients continuously reinvent themselves throughout increasingly rapid cycles of disruption. Our efforts to shape culture, build innovative technologies and unlock the future of growth have earned recognition from numerous esteemed panels: we maintain a constant presence on Adweek's Fastest Growing lists (2019-22), regular recognition at Cannes Lions, inclusion in AdExchanger's Programmatic Power Players (2020-23), the title of Webby Production Company of the Year (2021-23), a record number of FWAs, and have earned a spot on Newsweek's Top 100 Global Most Loved Workplaces 2023. Together, these achievements solidify our experience in digital innovation, excellence in craft, and commitment to personal growth.
While we continue to grow our teams, please be mindful of fraudulent job postings and recruiting activities that may use our company name and information. Please be mindful to protect your personal information, especially your national identification number, and bank account information during a recruiting process. While Media.Monks may reach out to potential candidates via LinkedIn, we will always ask applicants to apply through our website (https://media.monks.com/careers) and will never ask for payment or bank account information during the recruitment process.
Disclaimer: 
Responsible for resourcing and implementing security controls for your teams processes and systems

Responsible that all your personnel apply information security in accordance with the established information security policy
Cyber Security Jobs by Category
Cyber Security Salaries