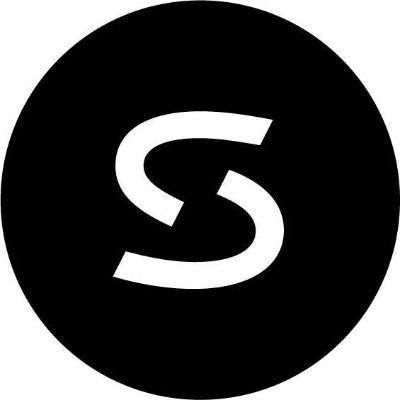 SADA
Senior Cloud Security Engineer
Join SADA as a Senior Cloud Security Engineer!
Your Mission
As a Senior Cloud Security Engineer (Sr. CSE) at SADA, you will work to enable organizations to design and implement a secure infrastructure on Google Cloud Platform. Through a comprehension of security best practices and industry security requirements, you will help our clients to design, develop and manage a mature security infrastructure leveraging Google security technologies.  
You are proficient in all aspects of Cloud Security including managing identity and access management, defining organizational structure and policies, using Google technologies to provide data protection, configuring network security defenses, collecting and analyzing Google Cloud Platform logs, managing incident response processes and understanding regulatory concerns. You will assess large enterprises' overall security postures on GCP and provide prescriptive recommendations to improve them. You will also work side-by-side with client teams that rely on us as trusted advisors to implement the security recommendations we make.
Our Sr. CSEs have firm beliefs that using infrastructure-as-code to implement security guardrails for GCP is the best approach. You should have a deep, passionate interest in cybersecurity and be willing to dive deep, working towards client solutions in security areas that may be completely new to you. You will work independently with limited oversight. You will also lead in client-facing discussions as a cloud security SME. Our Sr. CSE roles combine consulting with hands-on work.
Pathway to Success
#MakeThemRave is at the foundation of all our engineering. Our goal is to provide customers with an exceptional experience in maturing the security of their Google Cloud Platform environments. 
Your success comes from your enthusiasm, insight, and positive impact. You will be given direct feedback quarterly with respect to the scope and quality of your contributions, your ability to estimate accurately, customer feedback at the close of projects, your collaboration with your peers, and the consultative skill you demonstrate in customer interactions.
As you continue to execute successfully, we will build a personalized development plan as a team that leads you through the Sr. CSE growth tracks.
Expectations
Required Travel - none.  This is a remote position.  You should have great remote work discipline.  This could change in the future, but we see remote work as the future and have embraced it at SADA.
Customer Facing - You will interact with customers on a regular basis, sometimes daily, other times weekly/bi-weekly.  You can expect to interact with a range of customer stakeholders, including engineers, technical project managers, and executives.
Training - The first several weeks of onboarding are dedicated to learning and will encompass learning materials/assignments and compliance training, as well as meetings with relevant individuals. Details of the timeline can be provided closer to the start date. 
Job Requirements
Required Credentials:
Google's Professional Cloud Security Engineer certification or able to complete within the first 30 days of employment.
Required Qualifications:
You must have at least 1 year of experience helping customers make decisions to achieve complex security outcomes in at least one major cloud provider.
Strong comprehension of security services working hands-on-keyboard ("HOK").
Technical understanding of management implementations for identity like MFA, 2SV, SAML, OAuth.
Direct experience implementing serverless and containerized workload security best practices for Kubernetes clusters.
Experience building immutable infrastructure-as-code solutions using tools like Terraform, Ansible, Chef, Puppet, Salt, and Packer.
Experience implementing DevSecOps pipelines, providing cloud security guardrails with tools such as Deployment Manager, Terraform, Terraform Validator, and Chef Inspec.
Useful Qualifications:
Common security certifications such as GSEC, CEH, CISSP, CCSP, or CCSK.
Previous roles in Incident Response, post-breach forensics, implementing security benchmarks, integrating SIEM tools, automating responses with SOAR tools, and threat hunting through logging systems.
Previous experience conducting GCP Security Assessments of large client environments (more than 10k GCP projects).
Experience working with multiple compliance and privacy frameworks (FedRAMP, PCI-DSS, FIPS, CCPA, HIPAA, GDPR, etc…).
Knowledge and comprehension of security industry trends and new technologies and the ability to apply learnings in an evolving cloud security threat landscape.
Proven experience and comprehension of security principles across infrastructure platforms, data layers, integration points, and application layers.
Experience leading a variety of commercial security technology implementations.
A strong dislike of "Security Theatre".
About SADA
Values: SADA stands for inclusion, fairness, and doing the right thing. From our very beginning, we've championed a diverse workplace where we support and learn from each other, amplifying the impact we make with our customers. We're proud that our teams are composed of contributors who represent a wide array of backgrounds, experiences, abilities, and perspectives. We are an equal opportunity employer. Our five core values are the foundation of everything we do:
Make Them Rave
Be Data Driven
Think One Step Ahead
Drive Purposeful Impact
Do The Right Thing
Work with the Best: SADA has been the largest Google Cloud partner in North America since 2016 and, for the sixth year in a row, has been named a Google Global Partner of the Year . This year, SADA was named a Google Cloud Global Partner of the year 2023. SADA has also been awarded Best Place to Work year after year by the Business Intelligence Group and Inc. Magazine, and was recognized as a Niche Player in the 2023 Gartner® Magic Quadrant™ for Public Cloud IT Transformation Services.
Benefits: Unlimited PTO, paid parental leave, competitive and attractive compensation,  performance-based bonuses, paid holidays, generous medical, dental, vision plans, life, short and long-term disability insurance, 401K/RRSP with match, as well as Google-certified training programs and a professional development stipend.
Business Performance: SADA has been named to the INC 5000 Fastest-Growing Private Companies list for the last 10+ years in a row, garnering Honoree status. CRN has also named SADA on the Top 500 Global Solutions Providers list for the past 5 years. The overall culture continues to evolve with engineering at its core:3200+ projects completed, 4000+ customers served, 10K+ workloads, and 30M+ users migrated to the cloud.
Cyber Security Jobs by Category
Cyber Security Salaries