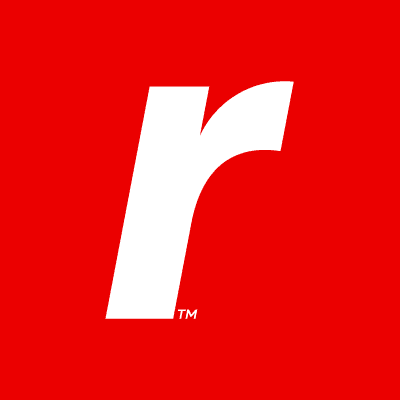 Rackspace
Senior Accounting Manager, LATAM (Remote - CDMX)
Mexico - Mexico City••December 10, 2023
Location
Please note that this role is currently 100% remote in Mexico City, however, the candidate should be willing and able to go to our office in Mexico City on an as needed basis.
Job Profile Summary
We are looking for a
fluent bilingual Accounting Manager
to add a new member to the accounting team located in the Mexico City office.The Manager position will be responsible for the Accounting and minor Treasury functions and provide support for the Payroll, Tax, and Billing functions. The Mexico City office oversees the Rackspace presence in Latin America. Currently, this footprint consists of Mexico, Colombia, and Brazil. Each country will have a third-party vendor who is providing payroll and/or accounting services. The Senior Manager will be responsible will be supporting the payroll processes supporting the local payroll specialist who reports to the Americas Payroll team located in the US. It is expected for this position to work closely with the local Tax Manager to ensure compliance and prompt completion of all tax returns. In addition, the position will be responsible for adherence to all internal controls in place and support the office and its general requirements to function efficiently and remain in compliance with policies set by the local regulatory agencies.
Work Location:
Mexico City - Remote
- Fluent, Bi-lingual (Spanish and English): Please submit a resume in English to be considered for the role. interviews will be held in English.
Responsibilities
Review of the work product of these third parties and the final production of financial statements prepared in accordance with US GAAP and the local GAAP for all countries. The submissions are in the form of monthly and quarterly reporting packages to include but are not limited to, variance analytics, rent schedules, wage metrics, capital expenditures, and project statuses.
Review vendor invoice and payment complement electronic process for completeness-working with Global Accounts Payable team for resolutions.
Review all journal entry transactions and ensure a complete and accurate financial package is presented for month-end close
Prepare or review balance sheet reconciliations for month-end close
Manage the relationship with and review the work of third-party vendors responsible for certain accounting and/or payroll services
Prepare or review PBC schedules for both the internal SEC reporting team and external auditors as well as ad hoc reports requested from our Financial Leaders.
Review and ensure all financial data are submitted to authorities accurately and timely.
Actively review related processes and procedures for improvement and collaborating with other impacted teams to implement.
Ensure all deadlines are met (with a high level of accuracy) for the Monthly and Quarterly financial period closes and their related processes (controls, schedules, and reporting packages)
Be on point and responsive to external and internal audit requests
Actively evaluate third party Accounting/Payroll/Tax vendor
Assist in the processing of payroll (Mexico headcount is 360, semi-monthly pay / Colombia headcount is 11, monthly pay / Brazil – No employees yet) prepared by America's payroll team in the US and local third-party vendor for accuracy.
Understand and review treasury functions and processes. Review disbursements made via wire transfer and entered into banking portal
Be able to articulate Compliance requirements, Local GAAP vs US GAAP differences, and strategies.
Assist the tax team with preparing or gathering information need for tax filings and other related matters
Knowledge
Ability to work in a fast-paced, deadline-driven environment that requires the management of multiple projects at one time.
Understanding of accounting processes and required documentation
Experience with Excel, Subledger, and GL systems, Oracle a plus.
IFRS knowledge and application is mandatory
Strong Knowledge of US GAAP preferred
Excellent time management, decision-making, analytical and organizational skills.
Effective communicator in Spanish and English.
Enjoys interacting and collaborating with team members and business partners who may be in different countries
Detail-oriented with an ability to critically analyze financial data and prepare financial reports.
Ability to create efficiencies or solutions for existing or unexpected situations.
Resolve complex issues in creative and effective ways.
Education/Experience
Accounting or Finance degree required
CPA or CPA candidate preferred.
10+ years of related corporate or public accounting experience.
7+ years of leadership responsibility (maybe coterminous with accounting experience)
Consistently demonstrates the ability to provide expedient and professional support to internal business partners and the US team.
Fluent in English and Spanish.
#LI-AW2
About Rackspace Technology
We are the multicloud solutions experts. We combine our expertise with the world's leading technologies — across applications, data and security — to deliver end-to-end solutions. We have a proven record of advising customers based on their business challenges, designing solutions that scale, building and managing those solutions, and optimizing returns into the future. Named a best place to work, year after year according to Fortune, Forbes and Glassdoor, we attract and develop world-class talent. Join us on our mission to embrace technology, empower customers and deliver the future.  
More on Rackspace Technology
Though we're all different, Rackers thrive through our connection to a central goal: to be a valued member of a winning team on an inspiring mission. We bring our whole selves to work every day. And we embrace the notion that unique perspectives fuel innovation and enable us to best serve our customers and communities around the globe. We welcome you to apply today and want you to know that we are committed to offering equal employment opportunity without regard to age, color, disability, gender reassignment or identity or expression, genetic information, marital or civil partner status, pregnancy or maternity status, military or veteran status, nationality, ethnic or national origin, race, religion or belief, sexual orientation, or any legally protected characteristic. If you have a disability or special need that requires accommodation, please let us know.
Cyber Security Jobs by Category
Cyber Security Salaries