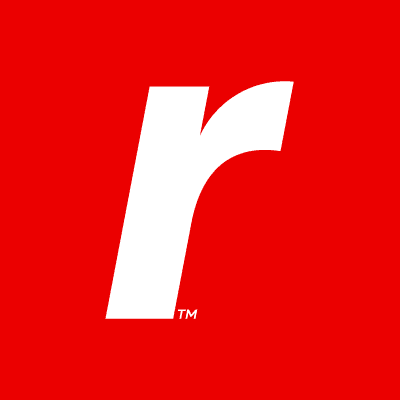 Rackspace
Proposal Manager
United States - Remote•United StatesNorth America•December 10, 2023
The Proposal Manager prepares and manages proposals in accordance with policies and guidelines enforced by the client. Prepares and manages responses to RFPs. Designs proposal templates for all aspects of proposal development. Coordinates with stakeholder teams, both internally and externally, to ensure proposals are accurate, successful, and timely. Creates graphics for use in proposals and marketing presentations. Responsible for adhering to company security policies and procedures and any other relevant policies and standards as directed.
Location: Remote in the United States; Reston, VA preferred
Key Responsibilities
Project manages submission of responses to RFP, RFI, ITT, and Enterprise level proposals.
Coordinates internal resources to gather necessary information and documentation.
Ensures data and compliance information is accurate, current, and relevant.
Understands timescales and ensures plans are completed on time.
Drives stakeholders to uphold timelines.
Maintains knowledgebases and templates for use by team members.
Identifies areas for continuous improvement within own team and function.
Knowledge/Skills/Abilities
Strong knowledge of sales principles and proposal development.
Strong government proposal writing and editing skills.
Ability to convey complex subject matter clearly and accurately.
Strong communication, decision-making, and organization skills.
Effective planning, analytical, and problem-solving skills.
Knowledge of common proposal management methodologies for federal, state, and local government.
Advanced Microsoft Word experience.
Microsoft SharePoint and Teams or other collaboration platforms
GovWin IQ experience preferred
EDUCATION/EXPERIENCE
Requires a Bachelor's degree in business, marketing, communication, or sales functions
Must be able to pass a Public Trust background check at hire.
Must be a U.S. Citizen.
May require further DOD security clearance.
4+ years of professional experience in proposal/ RFP management.
The following information is required by pay transparency legislation in the following states: CA, CO, HI, NY, and WA. This information applies only to individuals working in these states.The anticipated starting pay range for Colorado is: $54,800 - $80,300The anticipated starting pay range for the states of Hawaii and New York (not including NYC) is: $58,200 - $85,360 The anticipated starting pay range for California, New York City, and Washington is: $63,800 - $93,610 Unless already included in the posted pay range and based on eligibility, the role may include variable compensation in the form of bonus, commissions, or other discretionary payments. These discretionary payments are based on company and/or individual performance and may change at any time. Actual compensation is influenced by a wide array of factors including but not limited to skill set, level of experience, licenses and certifications, and specific work location. Information on benefits offered is here.#LI-AW1#LI-Remote
About Rackspace Technology
We are the multicloud solutions experts. We combine our expertise with the world's leading technologies — across applications, data and security — to deliver end-to-end solutions. We have a proven record of advising customers based on their business challenges, designing solutions that scale, building and managing those solutions, and optimizing returns into the future. Named a best place to work, year after year according to Fortune, Forbes and Glassdoor, we attract and develop world-class talent. Join us on our mission to embrace technology, empower customers and deliver the future.  
More on Rackspace Technology
Though we're all different, Rackers thrive through our connection to a central goal: to be a valued member of a winning team on an inspiring mission. We bring our whole selves to work every day. And we embrace the notion that unique perspectives fuel innovation and enable us to best serve our customers and communities around the globe. We welcome you to apply today and want you to know that we are committed to offering equal employment opportunity without regard to age, color, disability, gender reassignment or identity or expression, genetic information, marital or civil partner status, pregnancy or maternity status, military or veteran status, nationality, ethnic or national origin, race, religion or belief, sexual orientation, or any legally protected characteristic. If you have a disability or special need that requires accommodation, please let us know.
Cyber Security Jobs by Category
Cyber Security Jobs by Location
Cyber Security Salaries