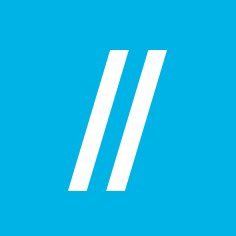 Flatiron School
Part Time Fixed Term Instructor, Cybersecurity
As a Cybersecurity Instructor, you will work with a cohort of students throughout our cybersecurity program for one of our enterprise clients. You will be responsible for coordinating, preparing for and delivering key components of a student's course structure, to include lectures, labs, one-on-one instruction and study groups. You will act as their go-to technical resource and subject matter expert as they work through the program. You will work with fellow faculty and staff to develop and deliver course material, troubleshoot curriculum issues, build community within our student body, and overall create productive, inspired, employable practitioners of a technical craft. This role is a fixed-term instructional role requiring individuals to teach Sunday, Monday, and Tuesday from 7:30pm-10:30pm EST. The fixed-term is scheduled to begin on December 11th, 2023 and end on December 5th, 2024.
The Instructor will:
Work directly with students as their dedicated leader for the course, elevating them to meet our technical bar:
Provide synchronous support including lecturing, lab support, and holding office hours.
Conduct hands on lab sessions with students to allow them to put lecture materials into practice to reinforce learning.
Maintain the pace of the course: keep students on track, monitor each individual's progress, and design and implement learning or service interventions when students fall behind, in partnership with leadership.
Work with external departments to constantly improve overall student success.
Help students in real-time, through group or one on one meetings, chat, and live video conversations, tending towards the most high-fidelity experiences.
Facilitate education operations in Flatiron School's Learning Management System.
Assign and review coursework by students and provide specific, highly qualitative, and useful feedback.
Lead projects helping students scope and execute larger technical projects to demonstrate mastery of each content module.
Conduct assessments, holding students to a high bar of mastery for each content module and coaching them on how to deepen their understanding of the material.
Monitor and engage in student discussions, jumping in to help with technical challenges and participating in non-technical conversations that develop community.
Leverage passion as a force for motivation by sharing what you are passionate about with students and working those topics into lesson plans as appropriate.
Be available, responsive, excited, and kind: An instructor who holds students to high standards, puts people above process, and creates the kind of learning environment that stretches people beyond what they thought they could achieve.
Collaborate thoughtfully and impactfully with colleagues:
Use feedback gathered from class surveys, team members, and students to continually improve.
Assist colleagues in developing and executing learning interventions that move students forward.
Collaborate with the curriculum and teacher training teams to deliver feedback from students and staff about what resources and improvements would drive the best student experiences.
Be an exemplar of Flatiron School's values in your work and your interactions.
Participate in internal and external events.
Qualifications:
Ability to teach the scheduled work hours in a remote format.
BA Degree and/or equivalent experience.
2+ years of practitioner experience in the cybersecurity field.
Prior instructional or training experience is a plus.
Strong communication skills and great judgment about what communications to use in a particular situation or on a particular medium.
Service orientation: You are delighted to help people succeed, whether that is your colleagues at Flatiron School, or the students you are teaching.
The ability to work cross-functionally with a variety of colleagues, from curriculum writers to instructors, to engineers and designers.
Knowledge and experience/familiarity in any number of the following:

Network security, systems security, logs and detection administration, cyber threat intelligence processes, cryptography, application security, python coding, penetration testing, and GRC
Linux, Windows, Mac OS and their performance monitoring tools 
Wireshark, Command Line Network Tools (SSH, nmap, netstat, etc.), Vulnerability Scanning, Metasploit, Active Directory/LDAP, Network Diagramming
Cisco, VyOS, PFSense router/switch configuration and administration, Ethernet and wireless networking and related protocols, VPN, remote access, and configurations of end points connected to corporate networks remotely, firewall administration, and digital forensics tools (FTK, EnCase, etc.)
HTML, CSS, PHP, Javascript, and associated web development tools.
Predominantly SPLUNK
Preferred Experience in LogRhythm and Elk Stack
Fedramp, NIST, HIPPA, PCI, Federal Risk Management Framework.
Risk Analysis, Risk Assessment, Risk scoring
Hashing
Streaming Ciphers
Block Ciphers
Expert knowledge of Public Key Encryption, TLS/SSL (RSA/ECC)
Certificate Authorities- Familiarity with recent cryptographic attacks
SSL Strip, Heartbleed, and Padding Oracles
Waterfall, Agile, Spiral, etc.
Skills
Operating Systems
Tools 
Networking Technologies
Physical and Virtual Networking (VirutalBox, VMWare)
Governance, Compliance, Risk Management Framework, Incident Response Planning
SIEM, System/Application Monitoring, or Performance Tools
Information Security compliance standards
Applying Risk Management Processes
NIST Risk Management framework and its application
Applied cryptography and cryptographic protocols
Understanding of symmetric and asymmetric algorithms, including:
Cryptographic exploits
Application development using Python, additional languages a plus
Software Development Lifecycle (SDLC) and methodologies
Fundamentals of Penetration Testing
Schedule: This is a remote role. This role is a fixed-term instructional role requiring individuals to teach Sunday, Monday, and Tuesday from 7:30pm-10:30pm EST. The fixed-term is scheduled to begin December 11th, 2023 and end on December 5th, 2024. Business casual attire required. 
80 hours of prep work expected, can happen during regular business hours or after regular business hours. Prep work will be between December 11th, 2023 and January 7th, 2024.
Unpaid off weeks include: April 21st-25th, April 28th-May 2nd, June 9th-13th, October 13th-17th, and October 20th-24th. 
There will be eight weeks where there will be an alternative weekly schedules:
January 14th-18th: Class Sunday, Tuesday, Wednesday                   
February 18th-22nd: Class Sunday, Tuesday, Wednesday
March 24th-28th:Class Monday, Tuesday, Wednesday
May 26th-30th: Class Tuesday, Wednesday, Thursday
July 21st-25th, Class Sunday, Monday, Wednesday
August 11th-15th: Class Sunday, Wednesday, Thursday
September 1st-5th: Class Sunday, Tuesday, and Wednesday
November 10th-14th, Class Sunday, Tuesday, and Wednesday
Expected Compensation:
$50-$60/hr
Upon successful completion, this candidate would be eligible for a $5,000 completion bonus
About Flatiron School
As a leader in the tech industry, Flatiron School believes that education is the best investment you can make in your future. We're committed to helping change lives and the world for the better. Our courses provide an immersive, outcomes-driven curriculum for students looking to launch a career in Software Engineering, Cybersecurity, Data Science, or Product Design. Courses are offered both online and in-person on campuses across the country. Flatiron School is frequently ranked as a top coding bootcamp by industry publications. In addition to student programs, we also offer targeted education solutions for organizations.
Equal Employment Opportunity Commitment 
Flatiron School provides equal employment opportunity ("EEO") to all persons without regard to race, color, religion, age, gender, pregnancy, sexual orientation, gender identity and expression, national origin, disability, marital status, citizenship status, veteran status, relationship or association with a protected veteran, military status or any other legally protected characteristic. This includes recruiting, hiring, working conditions, benefits, and other employment matters such as pay, promotion, demotion, transfer, termination, and reduction in force.  It is the policy of Flatiron School to comply with all applicable federal, state, and local laws governing nondiscrimination in employment and to ensure equal opportunity in all terms and conditions of employment or potential employment.  All employment decisions shall be consistent with the principle of equal employment opportunity.
Flatiron School values and encourages diversity and solicits applications from all qualified applicants without regard to race, color, gender, sex, age, religion, creed, national origin, ancestry, citizenship, marital status, sexual orientation, physical or mental disability, medical condition, military and veteran status, gender identity or expression, genetic information, change of sex or transgender status, or any other basis protected by federal, state or local law. Flatiron School is committed to working with people from all walks of life.  If you require a reasonable accommodation in any part of the employment process, please contact [email protected]
Cyber Security Jobs by Category
Cyber Security Salaries