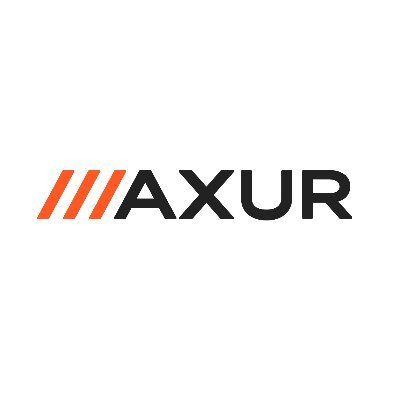 Axur
Mid-level Cyber Threat Intelligence Analyst
Axurians are passionate professionals! We value the obsession towards efficiency and trust mature people to deal with all the freedom we provide in our environment. We truly believe in respect and true ownership, which are essential to our culture and an excellent customer relationship. We are guided by "more data, less opinion" and intellectual humility. At Axur, you will directly work with the latest technology in a challenging environment and have the autonomy to bring your own ideas and make your own decisions!
Like all our other openings, this opportunity is open to professionals with disabilities (PwD).
Are you interested in cybersecurity? Would you like to work in a dynamic and collaborative environment focusing on continuous improvement?
We are looking for a Cyber Threat Intelligence Analyst to join our team, performing a support role in searching and collecting information from various sources. An organized, communicative, proactive person willing to develop detailed profiles of threat actors, which results in the growth of the whole Axur team. And you can choose whether you will work in the office, in Porto Alegre-RS, or remotely, from anywhere in the world!
A typical workday might include:
Information Gathering: search and collect information from various sources, including intelligence feeds, open reports, social networks, forums, and deep and dark web sites;
Data Analysis: evaluate and analyze the collected information to determine its relevance and reliability. This may involve identifying adversaries' Tactics, Techniques, and Procedures (TTPs) and assessing Indicators of Compromise (IoCs);
Threat Profiling: develop detailed profiles of threat actors, including their capabilities, intentions, and TTPs;
Alerts and Reports: produce alerts, bulletins, and detailed reports on emerging or ongoing threats to inform other teams or organization leaders;
Recommendations: provide specific recommendations on how to defend against identified threats, whether through technical, administrative, or other measures;
Active Searching: conduct active information-gathering operations through infiltration and interaction.
Requirements
Indispensable Requirements:
Portuguese fluency;
Experience in cybersecurity;
Threat intelligence experience;
Familiarity with Linux systems;
Proficiency in using time-saving utilities, such as grep;
Practical experience in collecting and analyzing cyber threat intelligence data;
Knowledge of using threat intelligence platforms and tools;
Effective communication skills, both verbally and in writing, and the ability to present complex technical information clearly;
Familiarity with industry frameworks and concepts, such as MITRE ATT&CK and Cyber Kill Chain;
Basic knowledge of programming logic.
Important Skills:
Real-life experience in responding to cyber incidents;
Experience or specialization in cyber threat intelligence for specific sectors (e.g., finance, retail, healthcare, etc.);
Bachelor's degree in technology-related fields;
Contributions to public cybersecurity projects;
Active participation in industry events, especially in presenting papers or giving lectures.
Benefits
Flexible benefit of R$ 880,00 per month;
Health insurance and dental plan (Bradesco Top Nacional);
Home office assistance to set up your remote office (valid for those who choose the 100% remote modality);
Annual Employee Bonus Plan of up to four salaries linked to the company's results;
Possibility of Employee Stock Options Plan (equity participation in the company);
Anywhere Office work model;
Super flexible hours;
Culture focused on the individual development of Axurians (360º evaluation and Individual Development Plan (IDP);
Agreements and partnerships for the well-being of Axurians (TotalPass and Posher);
Agreements and partnerships for individual development (Coursera, Udemy, OpenEnglish, Fisk, MBA USP ESALQ, and others);
Internal Rewards Programs (Best Recruiters, and others)
Parental Leave Program (Pregnant and Companion; Adopter and Adaptation period).
Cyber Security Jobs by Category
Cyber Security Salaries