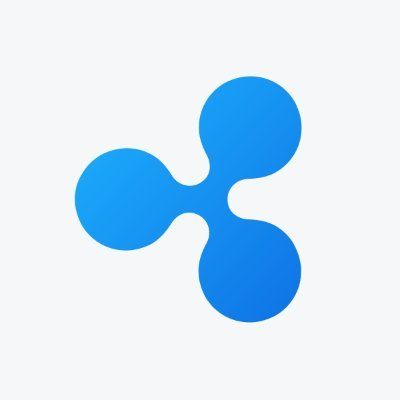 Ripple
Licensing Compliance Analyst
At Ripple, we're building a world where value moves like information does today. It's big, it's bold, and we're already doing it. Through our crypto solutions for financial institutions, businesses, governments and developers, we are improving the global financial system and creating greater economic fairness and opportunity for more people, in more places around the world. And we get to do the best work of our career and grow our skills surrounded by colleagues who have our backs. 
If you're ready to see your impact and unlock incredible career growth opportunities, join us, and build real world value.
THE WORK:
Ripple is expanding its team and seeks to hire an experienced Licensing Compliance Analyst. This role will be focused on assisting the Senior Director, Licensing Compliance with supporting Ripple's global financial licenses.
The Licensing Compliance Analyst will partner closely with cross-functional teams including Legal, Compliance, Policy, Finance, Tax, Product, Engineering, Information Security, Customer Success, Payment Operations and Data, to obtain licenses worldwide, ensure launch-ready regulatory compliance across the organization, and manage Ripple's global license portfolio.
WHAT YOU'LL DO:
Manage Ripple's submission of periodic regulatory filings required under each of its global licenses
Engage with cross-functional stakeholders (e.g., Product, Finance, and Engineering) to gather data required to prepare various regulatory filings
Contribute to the preparation of license application forms and collection of required data and documentation
Assist with the development of internal policies, procedures, and frameworks to ensure compliance with reporting requirements under new and existing licenses
Oversee the day-to-day maintenance of licenses, including license renewals and the submission of advance change notices
Support the preparation for regulatory examinations and thematic inspections
Carry out ad hoc projects necessary to advance Ripple's global licensing efforts
WHAT YOU'LL BRING: 
2+ years of experience in regulatory compliance within the payments or virtual asset industries
Experience managing money transmitter licenses through the Nationwide Multistate Licensing System (NMLS)
Strong organizational skills with proven ability to manage multiple time sensitive tasks and work within deadlines in a fast-paced environment
Proven track record of successfully collaborating with representatives from cross-functional teams (e.g., Product, Legal, Compliance, Policy, and Engineering) in order to ensure compliance with regulatory requirements and industry best practices
High attention to detail working in a strict deadline-driven environment
Desire to optimize and enhance established processes
Advanced analytical and research skills, and desire to create documentation and internal reporting
WHO WE ARE:
Do Your Best Work
The opportunity to build in a fast-paced start-up environment with experienced industry leaders
A learning environment where you can dive deep into the latest technologies and make an impact.  A professional development budget to support other modes of learning.
Thrive in an environment where no matter what race, ethnicity, gender, origin, or culture they identify with, every employee is a respected, valued, and empowered part of the team.
Ripple is Flexible First: you have the option to work from home, from our offices, or a combination of the two around our centers of gravity (15 global offices).
Weekly all-company meeting - business updates and ask me anything style discussion with our Leadership Team
We come together for moments that matter which include team offsites, team bonding activities, happy hours and more!
Take Control of Your Finances
Competitive salary, bonuses, and equity
Competitive benefits that cover physical and mental healthcare, retirement, family forming, and family support
Employee giving match
Mobile phone stipend
Take Care of Yourself
Twice a quarter R&R days so you can rest and recharge
Generous wellness reimbursement and weekly onsite & virtual programming
Generous vacation policy - work with your manager to take time off when you need it
Industry-leading parental leave policies. Family planning benefits.
Catered lunches, fully-stocked kitchens with premium snacks/beverages, and plenty of fun events
Benefits listed above are for full-time Ripple employees. For all Metaco roles, please discuss benefits with your recruiter. 
Ripple is an Equal Opportunity Employer. We're committed to building a diverse and inclusive team. We do not discriminate against qualified employees or applicants because of race, color, religion, gender identity, sex, sexual identity, pregnancy, national origin, ancestry, citizenship, age, marital status, physical disability, mental disability, medical condition, military status, or any other characteristic protected by local law or ordinance.
Please find our UK/EU Applicant Privacy Notice and our California Applicant Privacy Notice for reference.
Cyber Security Jobs by Category
Cyber Security Salaries