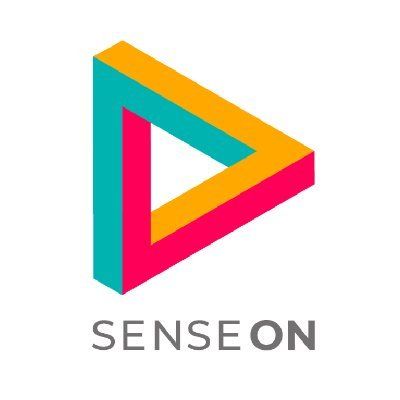 Senseon
Junior Cyber Security Analyst (United States)
About us:
🌱Are you a bright, motivated self-starter? 💡 Would you enjoy working in a dynamic and collaborative team, building and innovating on your ideas? 🚀 Do you want to be part of an exciting, fast-moving environment at the forefront of cybersecurity technology? 👇 If the answer is yes, then keep reading!
At SenseOn, our mission is to design and build the security architecture of the future. We provide our customers with the most comprehensive defence against cybersecurity threats; for every user and asset in an organisation, wherever the location. Since our founding in 2017, we've been working hard to make a difference in our industry, receiving great recognition for our work, and we're now starting to scale. Having recently closed a very successful Series A funding round, we are looking for innovative and driven individuals who want to make an impact and enhance our momentum!
The role and team:
Having successfully gone through Series A funding, SenseOn are scaling rapidly. We are seeking several Analysts to join our global security operations team to provide robust, round the clock support internally and for our customers. This is an excellent opportunity for someone with 1-2 years experience seeking to develop or a chance for someone with a passion for cybersecurity to break out into their first role.
Working together with the team to cover a 24/7 shift pattern
Responding to and investigating system generated security alerts
Analysing logs and traffic patterns.
Taking ownership for case and Incident management
Generating an excellent calibre of customer facing security reports
Taking initiative and threat hunting on customer and company environments
Assisting in the creation of threat detection analytics
Acting as an escalation point and effectively supporting all customers.
Completing regular health checks on customer platforms and provide platform training
Requirements
Experience:
Either 1-2 years of experience within cyber security OR
Degree in a relevant cyber security field OR
Previous networking experience with some exposure to cyber security
Soft skills:
Great analytical skills in a data rich environment, attention to detail and the ability to collaborate Ability to structure and prioritise in a high volume, fast-paced environment and drive work to completion.
You are a team player, with a strong sense of purpose and high integrity.
You are a self starter who enjoys to work autonomously and as part of a team
You are tenacious, curious and passionate and equally as important, you bring humility and empathy in your approach.
Can adapt and embrace change
Benefits
Belong at SenseOn
At SenseOn, we define Talent as employees who are ❤️ customer obsessed, 🌟 pursuing excellence. They are 🦁 courageous, 🦸‍♀️🦸🏽‍♂️ good people, doing good things, powering our 🚀 rocketship. If this resonates with you, then you will always belong. Nothing else matters. We are an Equal Opportunity Employer and do not discriminate against any qualified employee or applicant. Difference is what makes us stronger.
Prior to the next stage in our recruitment process, please don't hesitate to confidentially let us know if you require any support to allow you to fully participate in our process: [email protected]
Cyber Security Jobs by Category
Cyber Security Salaries