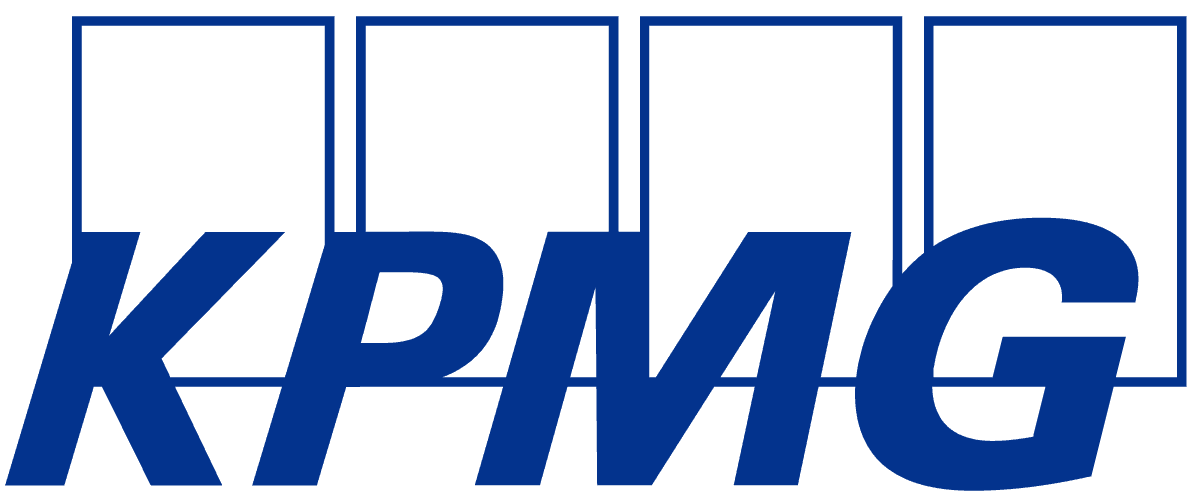 KPMG New Zealand
Junior Creative Designer – Graduate – 2024 Start
Wellington•Wellington RegionNew ZealandOceania•December 9, 2023
KPMG is one of the most trusted and respected global professional services firms. Through depth of expertise, clarity of insight and strength of purpose we help our clients solve complex challenges, steer change, strengthen, transition, and grow. We are looking for talented people who share our purpose of inspiring confidence and empowering change for our clients, our people, and our communities. The Consulting Design team at KPMG supports the Consulting division nationally, producing multi-discipline material for business development and proposals, Client deliverables, marketing and communications, campaigns, and creative design.  The Junior Creative Designer sits within a larger internal support team, working alongside other talented and experienced Creative Designers, and support professionals.  A key aspect of this role is to work closely with Internal Consulting Clients and other members of the wider firm to deliver integrated initiatives across a variety of mediums and channels that add value and make an impact.
The Opportunity
An opportunity has arisen to kick-start your career as a Junior Designer within our Consulting Design team. In this role you will produce creative material to help the business build key Client relationships and win proposals through exciting, creative, and compelling solutions
You should have a stand-out portfolio that demonstrates your creative flair, please include this and any media you have created in your application
We work in PowerPoint and InDesign and the person must have a desire to work in media including filming and editing videos, as well as photography
Day to day you will
Be responsible for managing the Design team calendar through effective time management, proven administration capability and great communication. Will be responsible for booking design jobs and dealing with internal clients for scheduling purposes both email and verbal.
Production of PowerPoint presentations and MS Suite documentation.
Work closely with members of the Consulting Design team to develop creative solutions to support client requirements.
A working knowledge and desire to work in media (filming/editing video).
Work with members of the wider firm at a national and local level producing initiatives such as, but not limited to, client proposals, client deliverables, marketing and communications, and other creative solutions.
Design, layout and production of print, digital and social promotional materials used across a variety of mediums and channels. Re-touching of images such as, but not limited to, portrait photos, stock images, graphics and print material.
Delivery of work that adheres to KPMG brand guidelines and builds on the brand.
Be a brand ambassador for others across the business by actively encouraging and supporting the use of the KPMG brand elements, templates, and guidelines across the firm, and managing brand imagery.
Effectively communicate and coordinate with the wider Client and Markets team and other key external stakeholders to ensure the visual design requirements meet the desired message to the target end-user.
What you'll bring to our team:
Recent Graduate or 1 - 2 years industry experience
Experience in design working across a variety of mediums and channels including digital
Be familiar with the latest design trends and technologies – confident in Adobe Creative Cloud: Photoshop, Illustrator and InDesign (knowing After Effects and Premier Pro a bonus)
Comfortable working in a PC environment (10)
Some experience in delivering or creating multiple projects (this can be university projects too!)
Excellent PowerPoint skills
Life at KPMG
KPMG values diversity in the workforce and we encourage candidates from diverse backgrounds to apply for roles, including individuals with a disability, additional mental health needs, chronic health conditions or who identify as neurodivergent. For disabled and neurodiverse candidates, if you encounter accessibility barriers or if you have access needs and require support to participate equitably in the recruitment process, please phone Georgia Yenge on 04 816 4598 or email
[email protected]
offer rewarding careers to talented individuals and a holistic range of benefits to support your life balance, whatever your circumstance. We want you to do Work That Matters, Thrive and Grow and know that you Belong here with us, at KPMG. As a KPMG employee, we will offer you: —  Access to the firm's annual incentive scheme—  Opportunities for local and international secondments—  Hybrid working across a mix of office, client and home hubs to recognise that people have individual circumstances and preferences when it comes to where and how they work— A technology starter pack to get your 'home hub' set up— The ability to work from overseas and extend time connecting with friends and family outside New Zealand—  Flexible leave options, including the ability to purchase additional annual leave.—  Gender-neutral support for all stages of the parental journey, including access to 18 weeks of fully paid parental leave for all new parents —   A paid professional association membership of your choice—   Digital accreditations through our partnership with Microsoft, LinkedIn Learning, with bespoke learning pathways for all employees—   A wide-range of special offers and discounts on insurances, banking services, and lifestyle goods and services.—   The support, allyship and opportunity to join our many Inclusion, Diversity and Equity Affinity networks, including the Kiwa, Pride, Ethnicity, Accessibility and Wahine groups—  The opportunity to participate in Green Team activities, as we work toward reducing the firm's environmental footprint and become carbon zero by 2030—  An invitation to join your local Social club and enjoy events aimed at bringing people together for social, sporting, cultural, family and fundraising activities—  Paid time off for volunteering and involvement in citizenship activities—  An array of health and wellness benefits such as free flu vaccinations, subsidised sporting events, free confidential counselling services, additional 5 days of Wellbeing leave to support you and your family's overall health and wellness, access to our Wellbeing portal with an extensive range of advice and resources and much much more! We believe that diversity of background and experience strengthens relationships and delivers meaningful benefits to our people, clients and communities. Our goal is to be recognised as an employer of choice for all, irrespective of gender, ethnicity, generation, flexible work status, family circumstances, sexual orientation or disability. Further info can be found on our website 
We are a 2023 Circle Back Initiative Employer – we commit to respond to every applicant.
Cyber Security Jobs by Category
Cyber Security Jobs by Location
Cyber Security Salaries