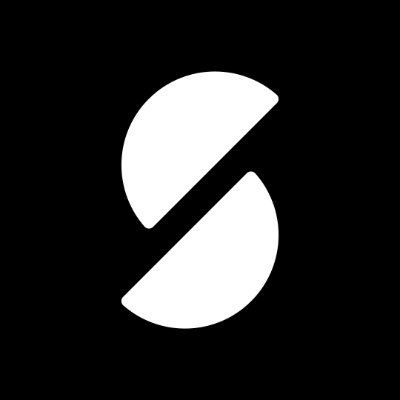 SumUp
Information Security Specialist
About SumUpWe believe in the everyday hero. Those who have the courage to follow their passion and who have the strength and determination to realize their dreams.Small business owners are at the heart of all we do, so we're creating powerful, easy-to-use financial solutions to help them run their businesses. With a founder's mentality and a 'team-first' attitude, our diverse teams across Europe, South America and the United States work together to ensure that small business owners can be successful doing what they love.
About the opportunity
We are currently seeking a qualified Information Security Specialist to join our SumUp team in Chile. In this role, you will become a part of the global SumUp Information Security team and join the Security Assurance section specifically. This section is devoted to information security governance, risk, and compliance.
As a key member you will play an instrumental role in the ongoing design, implementation, improvement and maintenance of the SumUp Information Security Management Program. This program has been specifically designed to ensure the protection of  confidentiality, integrity and availability of both SumUp's and its client information' assets.
By joining our international team, you will have the chance to work with other passionate professionals, share your knowledge, and contribute to the protection of SumUp's and its clients' information assets.
Responsibilities - What you will do:
Enhance and sustain information security policies as well as delivering information security awareness 
Act as an Information Security Officer for the CL market and ensure alignment with global initiatives and governing principles  
Improve and maintain information security risk management
Review information security controls, audit recommendations and risk mitigation plans and collaborate with other teams to implement the necessary actions.
Participate in third-party risk management by conducting third party due diligence, supplier reviews and contract review.
Collaborate with other stakeholders to promote information security best practices, provide expert advice and help to integrate security principles into their processes.
Support the preparation of external audits or due diligences and respond to auditors, clients and partner requests.
Monitor the existing laws, regulations and security standards to ensure adequacy with the security controls and processes in place.
Experience required - You'll be great for this role if:
You have a Bachelor or Master Degree in information security or technical area or similar qualification 
You have 4+ years of professional experience in a similar position and have acquired knowledge in information security governance, information security risk management and data protection
You have knowledge and experience of common information security standards (e.g, ISO 2700X, NIST) and payment standard (e.g. PCI-DSS) 
Ideally you will have experience with third-party risk management and audit procedures as well.
You hold professional certifications such as CISSP, CISM, ISO 27001 or similar.
You enjoy working independently as much as working in a team and demonstrate good team spirit & cooperation skills.
You have strong organizational and analytical skills.
You have strong communication skills and are comfortable working with stakeholders across all levels. 
You work in an ethical manner and have a high sense of integrity and confidentiality.
You are fluent in both Spanish and English
Why you should join SumUp
Be a part of a truly global team: SumUppers come from over 50 different countries around the world! You'll work in an amazing agile team environment that values passion and purpose to achieve incredible results.
You'll have access to rewarding compensation and benefits. 
You'll have the freedom to drive your career, own projects, and make an impact across the company. 
You'll enjoy flexible hours – we don't micromanage. You have freedom to align with your team if you want to work remotely or take a few days off.
SumUp is an Equal Employment Opportunity employer that proudly pursues and hires a diverse workforce. SumUp does not make hiring or employment decisions on the basis of race, colour, religion or religious belief, ethnic or national origin, nationality, sex, gender, gender identity, sexual orientation, disability, age or any other basis protected by applicable laws or prohibited by Company policy. SumUp also strives for a healthy and safe workplace and strictly prohibits harassment of any kind.
Keywords: Information Security, Information Management, ISO27001, risk management, Security control
Job Application Tip
We recognise that candidates feel they need to meet 100% of the job criteria in order to apply for a job. Please note that this is only a guide. If you don't tick every box, it's ok too because it means you have room to learn and develop your career at SumUp.
Cyber Security Jobs by Category
Cyber Security Salaries