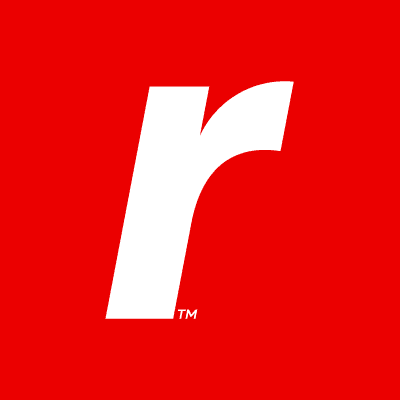 Rackspace
Enterprise Architect
United Kingdom - Remote•United KingdomEurope•December 7, 2023
We're currently expanding our Professional Services Consulting team and have an opportunity for an experienced Architect to provide engineering consulting services into Rackspace's Enterprise and SME clients. The Rackspace Enterprise Architecture team provides guidance, advice and best-practice to customers in their digital transformations. We develop future-proof technical solutions for complex business problems. We architect for innovation. The adoption of public cloud is growing rapidly. Rackspace is a trusted partner to many organizations who have embarked on this journey. Through well-established transformation methods and by using best practices, we are helping customers to change the way they do business. As a consulting Enterprise architect, you will be engaging with new and existing customers, and the wider Rackspace organization, to advise, develop and deliver innovative solutions leveraging a wide range of public cloud services. The primary focus will be on helping customers to re-think their technical platforms and application landscapes and drive adoption of cloud-native technologies and innovation.
Responsibilities:
Collaborate with customers and Rackspace teams to advise, develop, and deliver innovative solutions utilizing a broad spectrum of public cloud services.
Drive the adoption of cloud-native technologies and innovation by assisting customers in re-evaluating their technical platforms and application landscapes.
Design and execute innovative Proof of Concepts to showcase the feasibility and benefits of proposed solutions to customers.
Provide guidance to customers on their cloud journeys and establish a long-term trusted advisor role, offering insights and expertise.
Advocate for the cloud-native paradigm through blogs, customer presentations, and public speaking engagements.
Develop and establish best practices for consultancy, resulting in standardized engagement models and repeatable ways-of-working.
Mentor and train fellow architects within the Rackspace Solutions Architecture community on modern cloud-native software patterns.
Deliver high-quality work to customers through workshops, presentations, and solutions architecture designs as part of consulting engagements.
Actively identify and pursue opportunities for new engagements, contributing to the growth of the business.
Engage in pre-sales activities, including the contribution to RFIs/RFPs.
Skills & Experience:
Demonstrated success in designing and delivering innovative technology solutions on the cloud.
Comfortable engaging at all levels of the customer's business, from senior/C-level leadership to guiding IT specialists and developers.
Extensive experience designing and delivering platforms and solutions using either Microsoft Azure, AWS, or GCP.
Demonstrable experience in designing and implementing cloud-native systems or rebuilding existing systems on the cloud.
Ability to lead architectural engagements, taking ownership for successful delivery within budget, time, and scope.
Act as a thought leader, presenting concisely and articulately to both technical and non-technical audiences.
Built specialist architectural knowledge in at least one of the following areas: Cloud platform architecture, Cloud-native application architecture (including DevOps and CI/CD), Enterprise and business architecture, Security, and governance.
Experience in client-facing consultancy within large enterprises, with adaptability to deliver to SMBs.
Able toarticulate opinions on the business advantages of using public cloud platforms.
Ability to identify and plan to resolve challenges, both technical and organizational, for organizations transitioning applications to the cloud.
Excellent communication and stakeholder management skills.
Experience working within frameworks such as TOGAF and COBIT. In-depth knowledge of major cloud players' frameworks and best practices, such as the AWS Well-Architected Framework.
Certified as a professional architect on at least one major public cloud platform (Azure, AWS, GCP) and/or as an enterprise architect.
#LI-JH1
About Rackspace Technology
We are the multicloud solutions experts. We combine our expertise with the world's leading technologies — across applications, data and security — to deliver end-to-end solutions. We have a proven record of advising customers based on their business challenges, designing solutions that scale, building and managing those solutions, and optimizing returns into the future. Named a best place to work, year after year according to Fortune, Forbes and Glassdoor, we attract and develop world-class talent. Join us on our mission to embrace technology, empower customers and deliver the future.  
More on Rackspace Technology
Though we're all different, Rackers thrive through our connection to a central goal: to be a valued member of a winning team on an inspiring mission. We bring our whole selves to work every day. And we embrace the notion that unique perspectives fuel innovation and enable us to best serve our customers and communities around the globe. We welcome you to apply today and want you to know that we are committed to offering equal employment opportunity without regard to age, color, disability, gender reassignment or identity or expression, genetic information, marital or civil partner status, pregnancy or maternity status, military or veteran status, nationality, ethnic or national origin, race, religion or belief, sexual orientation, or any legally protected characteristic. If you have a disability or special need that requires accommodation, please let us know.
Cyber Security Jobs by Category
Cyber Security Jobs by Location
Cyber Security Salaries