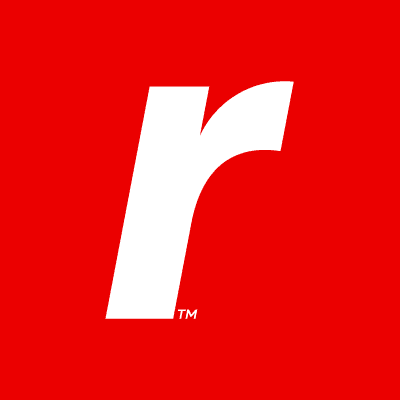 Rackspace
Engagement Manager
United States - Remote••December 10, 2023
Job Summary:
 The Rackspace Engagement Manager will manage several individual but related projects to the required standard of quality within the specified constraints of time and cost for the customer. The projects are typically medium to large, with medium complexity and have high risk exposure. Ensures the coherence of the Program and develops and maintains the appropriate environment to support each individual project within it. Responsible for the program producing a result which is capable of achieving the benefits defined in the Statement of Work. Responsible for adhering to company security policies and procedures and any other relevant policies and standards as directed. 
Work Location:
Remote
Key Responsibilities:
Develop project plans, defines timeframe, prioritizes tasks and monitors progress to achieve objectives.
Manage customers, aligning business objectives with coordinated service deliveries, and ensure that our customers maximize the value they are seeing from their investment.
Work with customers by utilizing your project management skills to put together on-boarding schedules and tasks.
Provide guidance on how best to utilize our services, provide an escalation point for issues, and help provide reporting to ensure customers' faith in the service.
Create monthly and quarterly business reports to customers that demonstrate the ongoing value that our services provide.
Collaborate with cloud engineers on ongoing backlog grooming and seek out new work within the bounds of active customer engagements.
Lead the root cause analysis effort with the delivery team, when issues within a customer engagement arise.
Coordinate different stakeholder perspectives to develop solutions; thinks holistically to increase efficiency across organizational boundaries.
Make accurate judgments regarding time required to complete work; proactively manages team to ensure deadlines are successfully met; balances priorities simultaneously and seeks guidance when necessary.
Conducts presentations in executive settings to convey project management, risk and technical information to stakeholders with varying comprehension levels.
Use prescribed guidelines or processes in analyzing situations.
Profile customer stakeholders to gain awareness of differing perspectives.
Anticipate and take action to accomplish objectives; finds alternatives; accepts ownership for individual and team performance.
Manage multiple tasks with constrained resources, determining relative urgency to make difficult trade-offs; maintains focus despite competing priorities and frequent context shifting.
Identify methods for collecting data, performs data analyses and articulates findings.
Develop simple models to understand the potential impacts of decisions under various scenarios.
Qualifications:
Bachelor's Degree in field related to role required. At the Manager's discretion, 4 years of additional related experience may substitute for the degree requirement; if substitution allowed, regional equivalent to High School Diploma is required.
Minimum of 2 years of experience in the field of role required.
The following certs are preferred:  Project Management Professional, Certified Scrum Master, AWS Cloud Practitioner.
Solid understanding of SDLC and when to apply agile vs. traditional methodologies to achieve the best outcome.
Knowledge in filtering and providing data and reports to customers, utilizing PowerPoint and Excel.
Discover your inner Racker: Racker Life
The following information is required by pay transparency legislation in the following states: CA, CO, HI, NY, and WA. This information applies only to individuals working in these states.  •The anticipated starting pay range for Colorado is: $69,900 - $102,520. •The anticipated starting pay range for the states of Hawaii and New York (not including NYC) is: $74,400 - $109,120.•The anticipated starting pay range for California, New York City and Washington is: $81,500 – 119,460.  Unless already included in the posted pay range and based on eligibility, the role may include variable compensation in the form of bonus, commissions, or other discretionary payments. These discretionary payments are based on company and/or individual performance and may change at any time. Actual compensation is influenced by a wide array of factors including but not limited to skill set, level of experience, licenses and certifications, and specific work location. Information on
benefits
 offered is here.#LI-MF1 #LI-Remote
About Rackspace Technology
We are the multicloud solutions experts. We combine our expertise with the world's leading technologies — across applications, data and security — to deliver end-to-end solutions. We have a proven record of advising customers based on their business challenges, designing solutions that scale, building and managing those solutions, and optimizing returns into the future. Named a best place to work, year after year according to Fortune, Forbes and Glassdoor, we attract and develop world-class talent. Join us on our mission to embrace technology, empower customers and deliver the future.  
More on Rackspace Technology
Though we're all different, Rackers thrive through our connection to a central goal: to be a valued member of a winning team on an inspiring mission. We bring our whole selves to work every day. And we embrace the notion that unique perspectives fuel innovation and enable us to best serve our customers and communities around the globe. We welcome you to apply today and want you to know that we are committed to offering equal employment opportunity without regard to age, color, disability, gender reassignment or identity or expression, genetic information, marital or civil partner status, pregnancy or maternity status, military or veteran status, nationality, ethnic or national origin, race, religion or belief, sexual orientation, or any legally protected characteristic. If you have a disability or special need that requires accommodation, please let us know.
Cyber Security Jobs by Category
Cyber Security Salaries