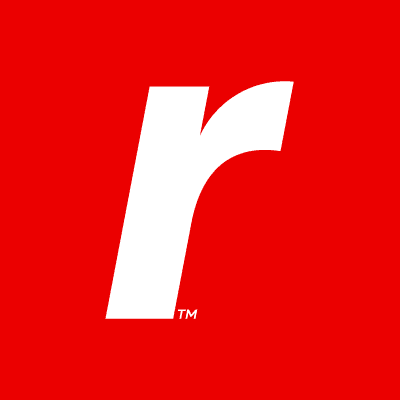 Rackspace
Domestic Tax Manager (Hybrid - San Antonio)
United States - San Antonio••December 11, 2023
The Domestic Tax Manager is responsible for the review of U.S. federal and state income tax compliance.  Assists with the quarterly domestic tax provision.  Assists with domestic tax planning and research projects as needed.  Assists with tax audits.  Participates in discussions regarding the future state of the tax department.
This role is a hybrid role. The Tax Team works out of our Headquarters at I35/Walzem on Wednesday/Thursday each week.
• KNOWLEDGE/SKILLS/ABILITY
Strong knowledge of ASC 740, SEC and IRS reporting requirements.  
Strong research skills utilizing online tax research services, and written skills documenting positions. 
Excellent Excel skills. 
OneSource Income Tax ("OIT"), OneSource Tax Provision, and/or Longview tax software experience preferred. 
Solid workpaper documentation, time management, communication and organizational skills. 
Strong ability to communicate information and ideas both verbally and in a written document so others can easily comprehend.  
Ability to successfully work with other departments in the company.  
Must be able to adapt quickly to change.
JOB COMPLEXITY
Review of U.S. federal and state income tax compliance. 
Assists with the preparation of the domestic tax provision. 
SOX preparer responsibilities for tax provision and compliance activities.    
Management of state notices. 
Participates in domestic tax planning projects, such as R&D credits and state tax planning.  Involved in federal and state audit responses. 
Responsible for calculating projected federal and state taxable income and tax payments.    
Supports any other domestic tax matters requested by the business or due to changes in service/product offerings.
EXPERIENCE/EDUCATION
High school diploma or equivalent required.  
Bachelor's degree in Accounting, Finance or related discipline required. 
Master's degree preferred. 
Typically 8 years professional accounting experience with 2-4 years in area being managed. 
Minimum 2 years leadership experience required. 
ERP experience a plus. 
Experience in Public Accounting, Big 4 and Corporate Accounting highly desired.
CPA strongly preferred.
#LI-AW2
About Rackspace Technology
We are the multicloud solutions experts. We combine our expertise with the world's leading technologies — across applications, data and security — to deliver end-to-end solutions. We have a proven record of advising customers based on their business challenges, designing solutions that scale, building and managing those solutions, and optimizing returns into the future. Named a best place to work, year after year according to Fortune, Forbes and Glassdoor, we attract and develop world-class talent. Join us on our mission to embrace technology, empower customers and deliver the future. 
More on Rackspace Technology
Though we're all different, Rackers thrive through our connection to a central goal: to be a valued member of a winning team on an inspiring mission. We bring our whole selves to work every day. And we embrace the notion that unique perspectives fuel innovation and enable us to best serve our customers and communities around the globe. We welcome you to apply today and want you to know that we are committed to offering equal employment opportunity without regard to age, color, disability, gender reassignment or identity or expression, genetic information, marital or civil partner status, pregnancy or maternity status, military or veteran status, nationality, ethnic or national origin, race, religion or belief, sexual orientation, or any legally protected characteristic. If you have a disability or special need that requires accommodation, please let us know.
Cyber Security Jobs by Category
Cyber Security Salaries