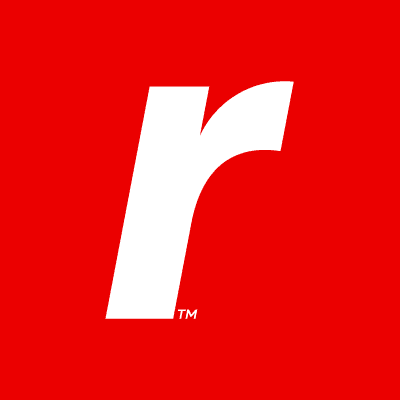 Rackspace
Delivery Architect- Data Science, AI, and ML (AWS)
United States - Remote••December 7, 2023
Job Summary:
  We are expanding our team of motivated technologists with a proven track record of delivering results in technology consulting. Specifically looking for an AWS Data science Architect who is passionate about helping customers build Data Science and AI/ML solutions at scale. Being an experienced technologist with technical depth and breadth, aided with strong interpersonal skills, you will work directly with customers as part of a delivery team, helping to enable innovation through continuous delivery across technology stacks and creating robust Data Science solution designs that align to business goals. Your insight and experience will help our delivery teams build architectures and provide prescriptive guidance across Data Science, Machine learning, Generative AI, databases, security, and automation. In addition, you will work with mid-tier technologies that include application integration, security, and much more!  This role includes both deliveries in a Professional Services Data Science Architect or an SME role on customer engagements as well a commitment to ensuring the overall success of Customer Projects. The qualified AWS Data science Architect will have demonstrated the ability to think strategically about businesses, create technical definitions around customer objectives in complex situations, develop solution strategies, motivate & mobilize resources, and deliver results. The ability to connect technology with measurable business value is a critical component to be successful in this role. We seek team members who are self-motivated, driven, collaborative, passionate about AWS, Data science, machine learning, and want to have a direct positive impact on our customer's business. Strong communication skills and emotional intelligence are also needed to help develop a team that works with you. 
Work Location: Remote
Key Responsibilities:
As the AWS Data science Architect, you will be technically focused but also will understand and implement business planning.
Be the technical liaison between customers and engineering resources.
Provide tactical scope and work directly with the business representatives/customers to understand the requirements driving the need for a solution to be developed.
Communicate effectively with both business and technical colleagues throughout the course of the project.
Ensure that all the appropriate questions are asked and verify that nothing crucial to the success of the project is overlooked.
Be an AWS evangelist by educating a variety of customers on the value of AWS Machine Learning services.
Work with customers to enable a DevOps culture and modernize operations and release strategies.
Establish credibility and build impactful relationships with our customers to enable them to be Data Science and Machine learning advocates.
Participate in deep architectural discussions to build confidence and ensure customer success when building new or migrating existing ML solutions onto AWS.
Qualifications:
10+ years of experience in customer-facing software/technology, data analysis, or consulting.
Minimum 5+ years of experience architecting and building Data Science and Machine Learning solutions.
Minimum 5+ years of experience with AWS or other public cloud Data Science and Machine learning solutions
Proven experience in architecting and implementing data science and machine learning solutions on AWS.
Experience in machine learning algorithms, statistics, data modeling techniques, and large language models.
Professional experience with AWS Data Analytics and AI/ML Services
Demonstrated knowledge of software development tools and methodologies
Experience in Developing and implementing a variety of machine learning models, including but not limited to: Regression Models, Classification Models. Clustering Models, and Large Language Models.
Lead the deployment of machine learning models, into production environments, ensuring seamless integration with existing systems and applications.
Implemented and managed CI/CD pipelines for automated model deployment and updates
Solid understanding of agile methodologies
Master or Ph.D. in Computers and/or Data Science.
AWS ML Specialization certification is a must.
Discover your inner Racker: Racker Life
The following information is required by pay transparency legislation in the following states: CA, CO, HI, NY, and WA. This information applies only to individuals working in these states. The anticipated starting pay range for Colorado is:
$153,000-$204,000.
The anticipated starting pay range for the states of Hawaii and New York (not including NYC) is:
$167,400-$223,200.
The anticipated starting pay range for California, New York City and Washington is: $1863,500-$244,700.Unless already included in the posted pay range and based on eligibility, the role may include variable compensation in the form of bonus, commissions, or other discretionary payments. These discretionary payments are based on company and/or individual performance and may change at any time. Actual compensation is influenced by a wide array of factors including but not limited to skill set, level of experience, licenses and certifications, and specific work location. Information on
benefits
offered is here.#LI-STORM#LI-DNI
About Rackspace Technology
We are the multicloud solutions experts. We combine our expertise with the world's leading technologies — across applications, data and security — to deliver end-to-end solutions. We have a proven record of advising customers based on their business challenges, designing solutions that scale, building and managing those solutions, and optimizing returns into the future. Named a best place to work, year after year according to Fortune, Forbes and Glassdoor, we attract and develop world-class talent. Join us on our mission to embrace technology, empower customers and deliver the future.  
More on Rackspace Technology
Though we're all different, Rackers thrive through our connection to a central goal: to be a valued member of a winning team on an inspiring mission. We bring our whole selves to work every day. And we embrace the notion that unique perspectives fuel innovation and enable us to best serve our customers and communities around the globe. We welcome you to apply today and want you to know that we are committed to offering equal employment opportunity without regard to age, color, disability, gender reassignment or identity or expression, genetic information, marital or civil partner status, pregnancy or maternity status, military or veteran status, nationality, ethnic or national origin, race, religion or belief, sexual orientation, or any legally protected characteristic. If you have a disability or special need that requires accommodation, please let us know.
Cyber Security Jobs by Category
Cyber Security Salaries