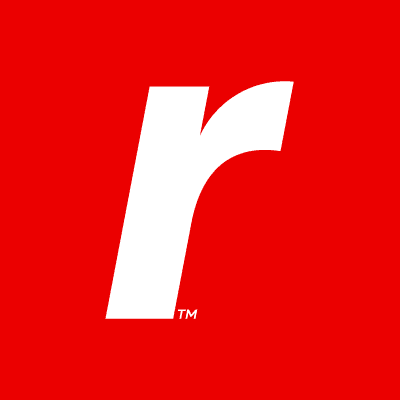 Rackspace
DC Ops Technician II- US
United States - Texas••December 10, 2023
** On-Site Richardson, TX** 2nd Shift 1pm-11pm Mon-Thurs ShiftThe Data Center Operations Technician owns the responsibility of all IT Infrastructure, including customer configurations, within the data center environment ensuring all customer server environments are secure, operational and maintain 99.999% uptimeThis role is the makes up the core support of our data centers.  The main responsibility will be the upkeep and maintenance of our data center.  Work is performed through a ticketing system which often include break fix and maintenances.  Responsibilities also include general data center upkeep like 5S standards, monthly audits of metrics/KPIs
Responsibilities
Utilize custom monitoring software and internal ticketing system to provide customer support
Identify and troubleshoot simple hardware failures on x86-based servers to include the replacement of failed hardware components
Troubleshoot simple operating system storage issues including file system, disk management and RAID technologies
Support servers running Microsoft Windows Server, Red Hat Enterprise Server, Ubuntu Linux or VMWare ESX Server
Simple operating systems administration to include troubleshooting of login, password and connectivity issues
Troubleshoot simple local area network (LAN) connectivity issues and reestablish remote access to customer configurations utilizing SSH, Terminal Services/Remote Desktop Services or Remote Access Controllers
Complete the troubleshooting, configuration and replacement of network device hardware including access and aggregation switches, firewalls, load-balancers and security appliances
Complete the troubleshooting, configuration and replacement of storage devices including DAS and NAS arrays
Complete customer configuration maintenances including hardware modification, operating system installation, mounting of the devices within cabinets and completion of all cabling needs required
Troubleshoot copper and fiber cabling including initial installation testing as well as connectivity issues with previously deployed copper or fiber cabling
Provide technical communication relating to customer configurations in a concise, professional manner
Adhere to company security policies and procedures, including health and safety and local governing requirements as directed
Execute and maintain meticulous 5S and housekeeping practices
Demonstrate no less than full performance in a continuous, consistent, measurable manner
Demonstrate high levels of passion and enthusiasm when providing Fanatical Support to all customers and coworkers
Communicate in an honest, transparent manner focused on building trust amongst customers and coworkers
Demonstrate a clear understanding of Rackspace software toolsets required for the monitoring and support of customer configurations
Demonstrate the ability to successfully complete customer configuration maintenances and hardware troubleshooting
Attention to detail and adherence to maintenance instructions ensure customer configuration rework is not required
Customer configuration maintenances are quality controlled and adhere to published policy and process to ensure Global alignment
Troubleshooting and problem solving capabilities lead to accurate and timely resolution of technical events
All customer incidents or potential risks to our customers must be investigated utilizing the root cause analysis method
All customer interactions, both internal and external, are conducted in a manner that delights customers
Process and policy sign off is conducted in a timely manner, with clear understanding of the subject matter, by the specified due date
All areas of responsibility are clean and organized with specific areas designated for all moveable items
Knowledge
Experience with Dell PowerEdge and HP ProLiant rack server hardware preferred
Experience with Cisco ASA and ASA-X series firewalls, F5 BigIP and Brocade ADX series load-balancers and Alert Logic IDS preferred
Experience with Cisco Catalyst 2900, 4900, 6500 and Nexus series switches preferred
Experience with Dell PowerVault DAS, NetApp and EMC Isilon NAS systems preferred
Must be able to work a flexible schedule, 24x7x365 coverage, including holidays and weekends
Must be able to prioritize work in a fast paced, high pressure environment
Must possess strong written and verbal skills, type with proficiency and exhibit professional phone etiquette
Must be proficient with productivity software including, but not limited to, Microsoft Office and Open Office as well as email client software
Must be able to lift 50 lbs over head
Must have reliable transportation and be willing to occasionally travel (2-4 wks/yr)
Success in the role requires the following personal qualities:Effective CommunicatorSelf StarterTeam PlayerWelcomes FeedbackAbility to Identify ProblemsSolicits input from others when making decisions
Experience
Minimum 1-year experience working in a data center environment or equivalent technology background required
Minimum 1-year experience or ability to show familiarity with building, repairing or upgrading hardware components required
Minimum 1-year experience in a customer service oriented position preferred
Remote connectivity tool: Putty, RDP, SSH
Nice to Have
>1 year data center experience
Familiarity with enterprise level netowkring
Experience with Dell/HP servers
Experience with Cisco switches/Firewalls/Routers
Experience with EMC storage
Certifications, A+, Net+, any cisco/windows cert
#LI-STORM#LI-DNI
About Rackspace Technology
We are the multicloud solutions experts. We combine our expertise with the world's leading technologies — across applications, data and security — to deliver end-to-end solutions. We have a proven record of advising customers based on their business challenges, designing solutions that scale, building and managing those solutions, and optimizing returns into the future. Named a best place to work, year after year according to Fortune, Forbes and Glassdoor, we attract and develop world-class talent. Join us on our mission to embrace technology, empower customers and deliver the future. 
More on Rackspace Technology
Though we're all different, Rackers thrive through our connection to a central goal: to be a valued member of a winning team on an inspiring mission. We bring our whole selves to work every day. And we embrace the notion that unique perspectives fuel innovation and enable us to best serve our customers and communities around the globe. We welcome you to apply today and want you to know that we are committed to offering equal employment opportunity without regard to age, color, disability, gender reassignment or identity or expression, genetic information, marital or civil partner status, pregnancy or maternity status, military or veteran status, nationality, ethnic or national origin, race, religion or belief, sexual orientation, or any legally protected characteristic. If you have a disability or special need that requires accommodation, please let us know.
Cyber Security Jobs by Category
Cyber Security Salaries