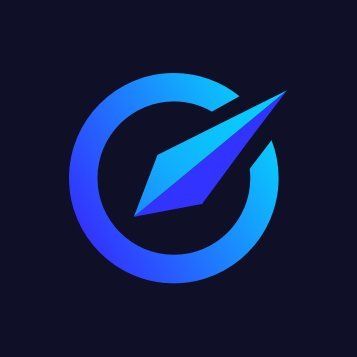 GuidePoint Security
Cyber Security Analyst (Sr Principal) (TS/SCI CI Poly)
GuidePoint Security provides trusted cybersecurity expertise, solutions and services that help organizations make better decisions and minimize risk. By taking a three-tiered, holistic approach for evaluating security posture and ecosystems, GuidePoint enables some of the nation's top organizations, such as Fortune 500 companies and U.S. government agencies, to identify threats, optimize resources and integrate best-fit solutions that mitigate risk.
An active CI Polygraph (TS/SCI) clearance is required prior to employment consideration.
Must be US Citizen.
Work is ONSITE in Springfield, VA.
Responsibilities include, but are not limited to:
Performs as the technical expert
Interacts with senior external personnel on significant technical matters often requiring coordination between organizations.
Directly manages security incidents (e.g., coordinate documentation, work efforts, resource utilization within the organization) from inception to final after action reporting.
Coordinates enterprise incident response efforts, including command and control functions, in response to cyber security incidents.
Provides detection, identification, and reporting of possible cyber-attacks/intrusions, anomalous activities, and misuse activities.
Characterizes and performs analysis of network traffic and system data to identify anomalous activity and potential threats to resources.
Performs security event and incident correlation using information gathered from a variety of sources within the enterprise.
Analyzes and assesses damage to the data / infrastructure as a result of cyber incidents.
Writes and publishes cyber incident reports detailing incident findings and mitigation/remediation recommendations.
Develops and documents incident response guidance, processes, and procedures.
Considered a Lead and may manage the work of others.
Position Requirements:
Minimum Education: B.S. or equivalent experience in related field
Minimum/General Experience: 10+ years of related experience
Experience working in a Cybersecurity Operations Center environment desired
Experience with COTS technologies used in a Cybersecurity Operations Center environment desired
CSSP-IR (GCIH, CSIH, or CEH) certification required within 6 months
IAT Level II (GSEC, Security+, SSCP, or CCNA-Security) certification required
Demonstrated technical experience:
Proficient in Windows and Linux operating systems.
Working knowledge of current COTS Cybersecurity technologies.
Working knowledge of database and operating system security.
Understanding of latest security principles, techniques, and protocols.
Ability to function in a fast-paced environment and effectively manage multiple tasks simultaneously; coordinating resources and ensuring scheduled goals are met.
Excellent verbal and written communication skills are required.
Ability to effectively interact with various levels of senior management is necessary.
Ability to make decisions and resolve problems effectively
Seek out information and data to evaluate, prioritize and formulate best solution or practice.
Must be able to multi-task, work independently and as part of a team, share workloads, and deal with sudden shifts in project priorities
Clearance Requirement:Must possess an active TS/SCI w/CI polygraph
We use Greenhouse Software as our applicant tracking system and Free Busy for HR screen request scheduling. At times, your email may block our communication with you. Please be sure to check your SPAM folder so that you don't miss updates on your application.
Why GuidePoint?GuidePoint Security is a rapidly growing, profitable, privately-held value added reseller that focuses exclusively on Information Security. Since its inception in 2011, GuidePoint has grown to over 900 employees, established strategic partnerships with leading security vendors, and serves as a trusted advisor to more than 3,500 customers.
Firmly-defined core values drive all aspects of the business, which have been paramount to the company's success and establishment of an enjoyable workplace atmosphere. At GuidePoint, your colleagues are knowledgeable, skilled, and experienced and will seek to collaborate and provide mentorship and guidance at every opportunity.  
This is a unique and rare opportunity to grow your career along with one of the fastest growing companies in the nation.Some added perks….
Remote workforce primarily (U.S. based only, some travel may be required for certain positions, working on-site may be required for Federal positions)
100% employer-paid medical premiums (employee only $0 deductible and HSA plans) along with 75% employer-paid family contributions
100% employer-paid dental premiums (employee only) along with 75% employer-paid family contributions
12 corporate holidays and a Flexible Time Off (FTO) program
Healthy mobile phone and home internet allowance
Eligibility for retirement plan after 2 months at open enrollment
Pet Benefit Option
Cyber Security Jobs by Category
Cyber Security Salaries