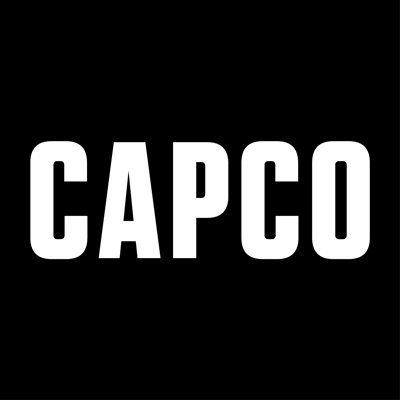 Capco
Cloud Security Principal Consultant
About the Team
Joining Capco means joining an organization that is committed to an inclusive working environment where you are encouraged to #BeYourselfAtWork. Capco Cybersecurity is a multi-faceted team focused on the evaluation, strategy definition, and execution of risk-minded solutions for leading organizations across the Financial Services industry. We provide customized results, adapting enterprise risk management strategies to potential cyber pitfalls.  Capco has experience assisting financial institutions' leadership on top cyber security priorities through a team with expertise in financial business processes, strategic advisory, cyber programs, and security operations.  
About the Job
As a Cloud Security Principal Consultant on our Cyber Advisory team, you will be a team leader on consulting engagements responsible for managing, controlling, and mitigating client's risk management strategies. You will be a part of, and leading, teams working in close collaboration with our clients to define the security strategy. You will work alongside industry leaders to gain insight and experience as the practice continues to expand.
What You'll Get to Do 
Perform reviews of platforms and services to assess cyber risks around security risks such as data leakage and unauthorized access, and design controls to mitigate those risks
Design, develop, and implement appropriate security solutions
Design and develop security policies, standards, and procedures
Independently lead teams and projects of varying sizes
Develop high-quality content such as security automation tools, reference security architectures, and white papers to help our consultants, partners, and customers build on the work you deliver
What You'll Bring with You 
7+ years of experience in cloud security
Experience working for a management or technology consulting firm required
In depth knowledge of Cyber frameworks (FFFIEC/NIST/ISO)
Experience in the following: Incident Response, Cybersecurity Strategy, Vulnerability Management, Cyber Awareness Training, DLP, Malware Analysis, Application Security Testing, Cyber Risk Assessment, SIEM Monitoring, Threat Intelligence, SOAR Solutions, Network Security
The ability to communicate effectively to diverse audiences and properly translate security and risk management terminology into business terms for these stakeholders
Ability to lead projects independently
Experience working proposals and putting together solutions
A bachelor's degree or master's degree in a cyber or information security related field
Why Capco?
A career at Capco is a chance to help reshape the competitive landscape in financial services.  We launch new banks, transform existing ones, and help our clients navigate complex change.  As consultants, we work on the front-end business design all the way through to technology implementation.
We are the largest Financial Services focused consultancy in the world, serving everyone from global banks to emerging FinTechs, from strategy through digital transformation, design, business consulting, data and analytics, cyber, cloud, technology architecture, and engineering.
Capco is a young and growing firm. We maintain an entrepreneurial spirit and growth mindset, and have minimal bureaucracy. We have no internal silos that get in the way of your career opportunities or  ability to focus on our clients and make a difference to the business.  We offer the opportunity for everyone to learn rapidly, take on tough challenges, and get promoted quickly. We take pride in our creative, collaborative, diverse, and inclusive culture, where everyone can #BYAW.
We offer highly competitive benefits, including medical, dental and vision insurance, a 401(k) plan, tuition reimbursement, and a work culture focused on innovation and creation of lasting value for our clients and employees. 
Ready to Take the Next Step? 
If this sounds like you, we would love to hear from you. This is an opportunity to make a difference and contribute to a highly successful company with a significant growth trajectory.
Cyber Security Jobs by Category
Cyber Security Salaries