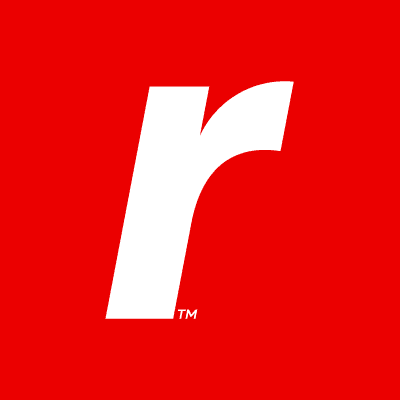 Rackspace
AWS Alliance Partner Sales Manager I - Remote
United States - Remote•United StatesNorth America•December 11, 2023
Responsible for improving alignment with alliances to drive a tight alignment on sales, product, marketing and commercial. This position will be central and pivotal to driving change and activating a proactive, purposeful, and predictable Go-to- Market across technical, product, sales, and marketing organization in an effort to grow Rackspace revenue through our most strategic partnerships.
Careel Level Summary
Has become mostly autonomous but still relies on manager for guidance on work.
May provide guidance and training to new team members.
Demonstrates good judgment in selecting methods and techniques for obtaining solutions.
Key Responsibilities
Owns a piece of a relationship with an alliance or may own a smaller alliance relationship
Evaluate and establish co-selling agreements when possible
Establish programmatic selling activities with Rackspace sales team and Alliance partner sales teams
Establish and strengthen executive sales alignment by building joint strategic business plans with partners and programmatically drive towards key success metrics.
Participate in regular interaction with Rackspace peers across other business units as well as executives and sales leadership on activities ranging from strategic go- to-market activities to managing quarterly business reviews.
Interact with the partner's customer base to ensure they are successful using our services and are properly enabled to identify and qualify Rackspace opportunities.
Assist in the development and implementation of partner enablement activities, creating repeatable best practices and measurements of effectiveness.
Create regional field alignment between RAX Commercial and Enterprise sales teams and Alliance sales teams
Incorporate Tier 1 sales plays with Channel Partners
Drive co-sell motion via territory mapping
Conduct enablement of Alliance sellers (matrixed with Product)
Drive incremental pipeline and opportunities
Reduce direct churn rates to alliance partners
Decisions impact the quality, efficiency and effectiveness of own team and closely related teams.
May impact other related teams through quality of output and service provided.
Demonstrates good judgment in selecting methods and techniques for obtaining solutions.
Works on complex problems of diverse scope where analysis of data requires evaluation of identifiable factors.
Completes mostly tactical work where learning is applied to new situations.
Contributes to solution of business problems regarding operations, products, services or customers.
Analyzes information, asks questions and checks for understanding using learned techniques and applying creativity in new situations.
Applies acquired skills and experience to complete moderately complex tasks.
May suggest improvements to existing processes and solutions to improve the efficiency of the team.
Networks with internal and external contacts; recognizes the importance of relationships outside of specialty field.
Alliance Metrics: Sourced vs. Influenced, Conversion Rates (MQL to Opp), Closure Rates (Opp to Close), Direct churn saves
Sales Leadership: Ability to articulate a clear vision of the future state, outlining the steps required to get there, and secure the commitment of the partner and Rackspace to meet quarterly objectives (solution development, pipeline, revenue generation). Establish a governance and cadence model with leaders.
Business Planning: Define and execute sales strategy for AWS, Microsoft, VMware and/or Google
Alliance Partner Knowledge: Strong understanding of the partner, including partner economics, solution development, processes to take a solution to market and successful partner management. Understands partners' sales and sales management goals and objectives, and what influences behavior. Growth in leading sales and alliance teams and understands collaborative relationship that must exist to grow the business.
Program Knowledge: Strong understanding of channel and alliance partner programs. Partners with Rackspace sales teams to implement our program offerings and assures Rackspace is provider of choice for our ecosystem partners.
Collaborative: Works collaboratively with all supporting technical integration, marketing, field sales and channel support organizations to ensure all organizations understand what we are trying to accomplish and the importance of their role / organization in our success.
Presentation Skills: Skilled communicator and effective at delivering executive level presentations. Ability to build and manage Director and VP level relationships.
Conflict Resolution: Able to surface and resolve breakdowns in commitment and drive behavior changes required.
Utilize business relationship skills, such as negotiating with customers or management, or using influencing skills with senior level leaders regarding matters of significance to the organization.
Knowledge
Requires general understanding of the processes, procedures and systems used to accomplish the work and familiarity with the broader underlying concepts in own job family/job discipline.
Applies understanding of how the team relates to other closely related areas to improve efficiency of own work
Education
Bachelor's degree in Business, Sales, Technology or a related field required.
High school diploma required
Experience
Requires 5 - 7 years of progressive professional sales experience in channel/partner sales, partner development, and go-to-market strategies experience.
Prefer sales accreditation or certification in Alliance platform experience
Disclaimer
The above information has been designed to indicate the general nature and level of work performed by employees in this classification. It is not designed to contain or to be interpreted as a comprehensive inventory of all duties, responsibilities, and qualifications required of the employee assigned to this job.
Are you a Racker?
Rackers thrive in fast-paced environments built to inspire learning, growing, and innovating.  They are mission-inspired, values-grounded, culture-focused, and dedicated to making a positive impact in everything they do.  Rackers are inherently wired to solve problems and share ideas in small, nimble teams.  As experts in what they do, Rackers are serious about delivering a Fanatical Experience™ to our customers. Rackers are valued members of a winning team on an inspiring mission and we want you to join the Racker family! 
Why work at Rackspace Technology?
Find your fanatical
. We deliver the best customer experience in the industry to businesses that perform life-saving research, power cities, and feed millions. 
Come as you are
. Cultivating inclusion is not just the right thing to do, it enables us to win. Our Executive Inclusion Council and Racker Resource Groups (RRGs) partner to enable an inclusive workplace and drive initiatives such as Rackspace's participation in the annual Texas Conference for Women. 
Satisfy your curiosity
. No matter where you are going, we can help you get there. Our internal learning department, Rackspace University®, provides training and development to Rackers – from Microsoft™ certifications to effective leadership training – our goal is to help you grow. 
Make a difference
. At the core of every Racker is a drive to leave the world better than we found it, and we are passionate about giving back to our communities across the globe. While Rackers can leverage paid volunteer time off for any cause, our Rack Gives Back program creates opportunities for Rackers to give their time and talent to others. 
Live life completely
. We offer a well-rounded suite of health and wellness programs that help our Rackers achieve a healthy and balanced lifestyle. So while our Rackers are busy taking care of our customers, we take care of our Rackers.  #LI-Remote #LI-CM1 •       The following information is required by pay transparency legislation in the following states: CA, CO, HI, NY, and WA. This information applies only to individuals working in these states. •       The anticipated starting pay range for Colorado is:
101,000 – 177.760
•       The anticipated starting pay range for the states of Hawaii and New York (not including NYC) is:
107,100 – 188,430
•       The anticipated starting pay range for California, New York City and Washington is:
117,900 – 207,240
•       Unless already included in the posted pay range and based on eligibility, the role may include variable compensation in the form of bonus, commissions, or other discretionary payments. These discretionary payments are based on company and/or individual performance and may change at any time. Actual compensation is influenced by a wide array of factors including but not limited to skill set, level of experience, licenses and certifications, and specific work location. Information on
benefits
offered is here.
About Rackspace Technology
We are the multicloud solutions experts. We combine our expertise with the world's leading technologies — across applications, data and security — to deliver end-to-end solutions. We have a proven record of advising customers based on their business challenges, designing solutions that scale, building and managing those solutions, and optimizing returns into the future. Named a best place to work, year after year according to Fortune, Forbes and Glassdoor, we attract and develop world-class talent. Join us on our mission to embrace technology, empower customers and deliver the future.  
More on Rackspace Technology
Though we're all different, Rackers thrive through our connection to a central goal: to be a valued member of a winning team on an inspiring mission. We bring our whole selves to work every day. And we embrace the notion that unique perspectives fuel innovation and enable us to best serve our customers and communities around the globe. We welcome you to apply today and want you to know that we are committed to offering equal employment opportunity without regard to age, color, disability, gender reassignment or identity or expression, genetic information, marital or civil partner status, pregnancy or maternity status, military or veteran status, nationality, ethnic or national origin, race, religion or belief, sexual orientation, or any legally protected characteristic. If you have a disability or special need that requires accommodation, please let us know.
Cyber Security Jobs by Category
Cyber Security Jobs by Location
Cyber Security Salaries